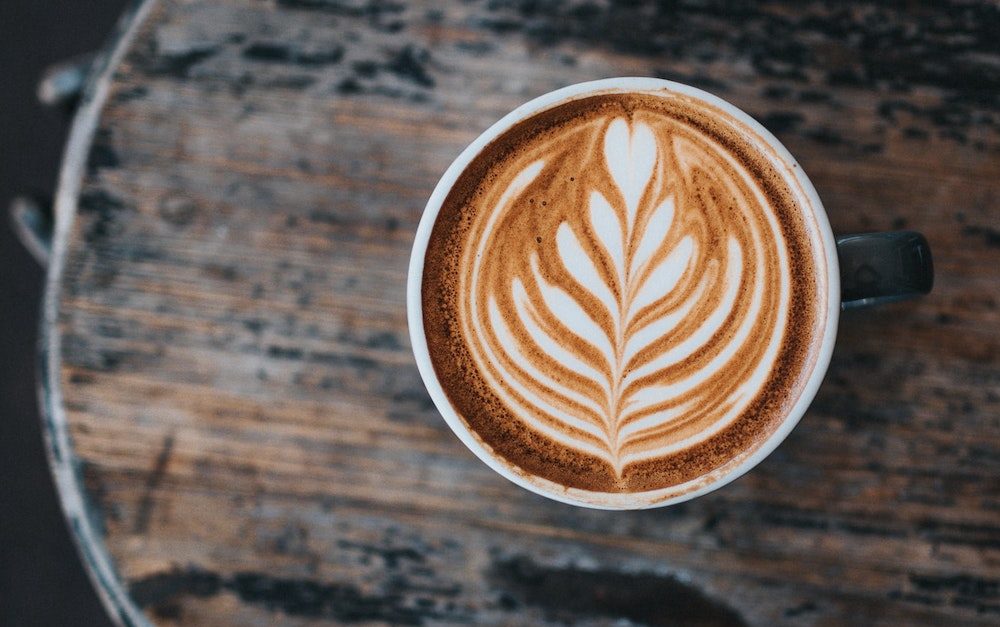 Lattes are creamy, caffeinated, delightful drinks. Ordering one at a cafe couldn't be easier — and they're pretty simple to make at home, too. But sometimes you just need to know how much caffeine is in your morning latte.
That's what we're here for! Scroll down to learn about what's in that tasty drink, a handy latte rule of thumb, and how to keep an eye on your caffeine intake.
The Short Answer
The average double-shot latte has 128 milligrams of caffeine. Don't forget to specify how many shots you want in your latte when you order! You can expect about 64 milligrams per shot.

What kind of coffee is in a latte?
Different kinds of coffee have very different amounts of caffeine, so before we cover how much caffeine there is in a latte, we have to talk about what kind of coffee we're using. A traditional latte has one or two shots of espresso in it. The idea behind a latte (an Italian word meaning milk) is that the warm, steamed milk cuts the intensity of the espresso. A latte is about one-third espresso and two-thirds milk, so it's a very creamy, rich drink.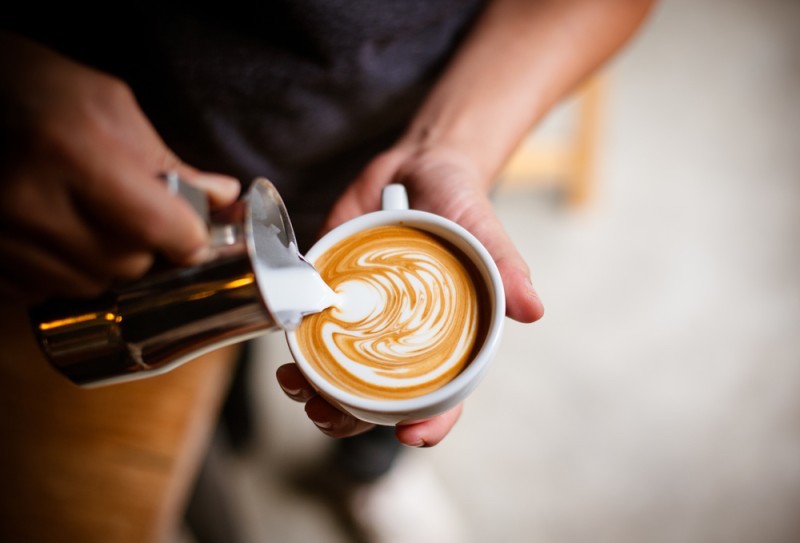 How much caffeine is in a latte?
On average, a latte contains about 128 milligrams of caffeine. The exact amount depends on whether it's a single-shot, double-shot, or triple-shot latte — and what kind of beans you're using to make the espresso. A Starbucks espresso shot contains about 75 milligrams of caffeine — higher than the average of 64. That means your Starbucks latte will have an impressive 150 milligrams of caffeine.
If you're concerned about how much caffeine you're drinking, make sure to specify the number of shots you want in your latte. And check out our handy caffeine calculator!
Can you make a decaf latte?
Yes! If you're avoiding caffeine or making a late-night latte, you can use decaf coffee beans to make a decaf latte. You may get a funny look at your local coffee shop — decaf coffee gets a bad rap — but high-quality decaf coffee beans can be quite tasty. If you're making a decaf latte at home, we recommend doing a little research on decaffeinating methods (Swiss Process is particularly good) and choosing a high-quality decaf brand.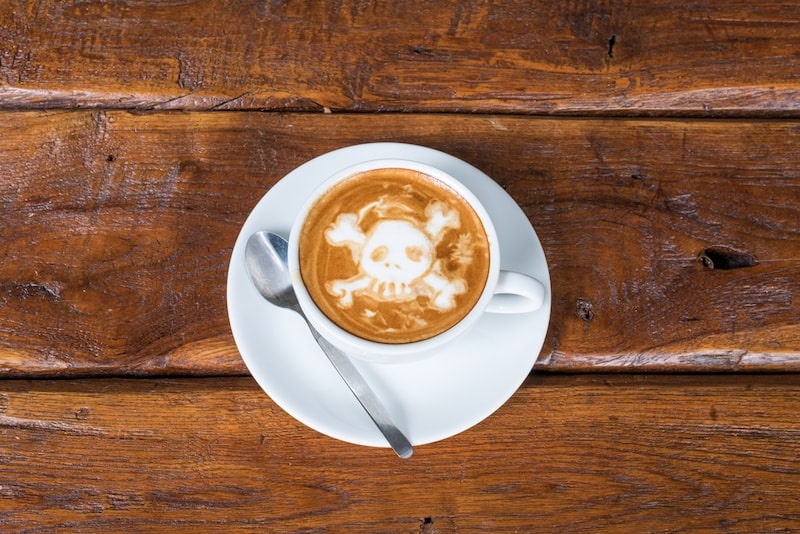 How many lattes can you drink in a day?
The FDA recommends keeping your daily caffeine intake under 400 milligrams. That means you can safely drink three double-shot lattes in a day. More than that, and you may experience unpleasant caffeine symptoms like jitters or a headache.

Final Thoughts
Keeping track of your caffeine consumption is always a good idea. Like all good things, it's possible to have too much caffeine — and that's no fun. You can expect 128 milligrams of caffeine in a latte, which is about a third of your safe daily caffeine intake. Too much? You can always order a single-shot latte (64 milligrams) or a decaf latte (nearly zero).
See also: