Many countries are known for coffee in one way or another. Brazil, Kenya, and Sumatra are world-famous coffee-producing hubs. Italy is known for its population's insatiable appetite for bold coffee, and Scandinavian countries drink more coffee per person than any other region on earth. Despite coffee's universal appeal, one country manages to stand out from the rest: Colombia.
Colombian coffee is well-known everywhere coffee is consumed, which is everywhere. But what isn't as well-known is the interesting and unique history of coffee in Colombia. Like many coffee-producing countries, Colombia's coffee history is intertwined with the history of colonization. However, several fascinating aspects of Colombia's specific coffee history make it unique. This article will give a short review of Colombia's coffee history, from the first trees planted up to present-day Colombian coffee production.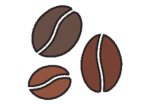 Early History of Coffee in Colombia
Coffee was introduced to Colombia via Jesuit priests in the early part of the 18th century. Colonization is, unfortunately, a ubiquitous part of human history. Besides the many troubling and detrimental effects globalization had on developing countries in the last few millennia, one benefit of contact between cultures is the sharing and spread of crops. Colombia is the third-largest coffee producer in the world today, and without the Jesuit priests that traveled there with Spanish settlers, it might not be the coffee giant it is today.
Many coffee origin stories are a jumbled mix of fact and fiction, and coffee's early days in Colombia also have elements of legend. The story goes that Jesuit priests – in an attempt to encourage the local population to start farming coffee – meted out planting coffee trees as part of religious penance. As the religion they brought with them spread, so did the coffee trees, and before long, coffee was firmly planted in Colombia's fields and economy.
The first coffee exports weren't until the early 1800s, but coffee production in Colombia grew commensurately with the global demand for coffee throughout the 19th century. The United States and Europe were particularly interested in Colombian coffee, and increasing demand from these countries helped jumpstart Colombia's coffee production.
Juan Valdez
By the early 1900s, Colombia was already one of the largest coffee-producing countries. Still, it wasn't until the launch of one of the most famous advertising campaigns ever that Colombia became the coffee titan it is today.
The fictional character Juan Valdez and his mule Conchita began promoting Colombian coffee in 1958 as part of an effort to validate genuine Colombian coffee. At the time, it was popular for coffee companies to blend Colombian coffee with beans from other origins so that they could claim that their coffee was "Colombian." In an effort to preserve the reputation of Colombian coffee and protect Colombian coffee farmers, the Doyle Dane Bernbach agency created an ad campaign featuring Juan Valdez.
The idea was that only 100% authentic Colombian coffee would have Juan Valdez on the packaging so consumers could easily identify the genuine article from cheap imitations. No one could have predicted the campaign's wild success, and Juan Valdez became a worldwide hit that catapulted Colombian coffee to new heights. Today, Juan Valdez and his trusty sidekick Conchita are the most famous piece of coffee iconography ever created and have even become strongly associated with Colombia in general.
Present Day
There are currently estimated to be more than half a million coffee farming families in Colombia, and annual Colombian coffee exports are usually between 11 and 13 million bags. Colombia is the third-largest coffee-producing country behind only Brazil and Vietnam. It is also estimated that approximately 2% of Colombia's population engages in coffee farming as their primary means of generating income.

Characteristics of Colombian Coffee
Colombian coffee is known for being mild and balanced, both characteristics that make it extremely popular as the base in a blend. Colombia has an ideal range of climates and elevations for growing several different varieties of coffee.
Colombian coffee beans have subtly different flavor profiles, depending on where they come from. If you enjoy nutty, chocolate coffee, beans from the central regions of Caldas and Quindio are a great choice. If, instead, you prefer full-bodied coffee with deep, complex flavors, choose beans from the northern part of the country like Santa Marta or Santander.
We like to brew our coffee in a pour-over most often, so we gravitate towards coffee with high acidity and floral, fruity tasting notes. Colombian coffee from the Southern regions of Nariño and Cauca is the best for producing this type of coffee that works well in pour-overs.

Colombian Coffee History: Final Thoughts
Colombia wasn't always known for making coffee, and many people don't realize that coffee isn't native to Colombia. The climate and varied elevations in Colombia make it well-suited for growing an interesting, diverse collection of coffee, and that is largely responsible for its worldwide popularity and impressive export statistics. Even if you have very particular tastes in coffee, there is a good chance you can find a coffee you like from one region or another in Colombia.
Many people are surprised when they learn that Juan Valdez is a completely fictional character and even more shocked when they realize how important the character is in Colombian coffee history. Without the Juan Valdez advertising campaign, Colombian coffee might not be as popular and well-known today.
RELATED READS:
---
Featured image credit: youleks, Pixabay