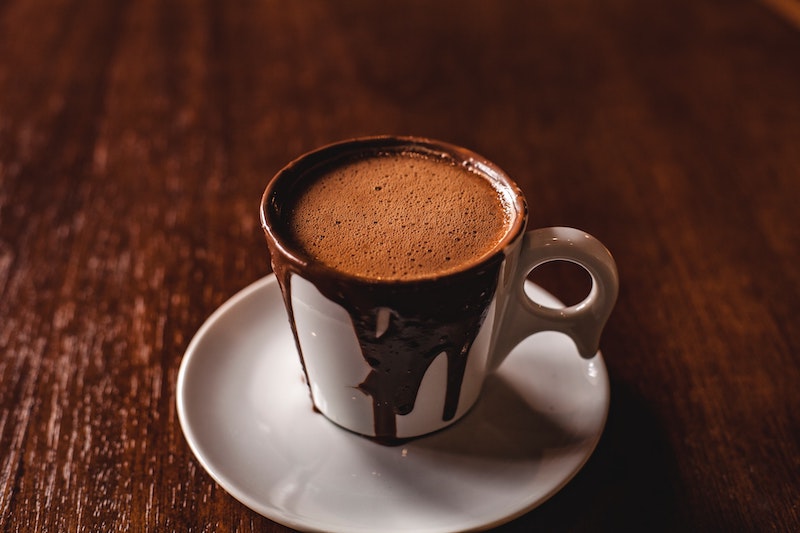 Hot chocolate is a cozy winter drink perfect for warming up on a cold day. But before you pour your kids a cup, you may want to know: is there caffeine in hot chocolate?
The short answer is yes, there is caffeine in hot chocolate. But it's probably less than you think! Keep reading to learn all about what's in that delicious, chocolatey cup.

Does hot chocolate have caffeine?
There is caffeine in hot chocolate, but not nearly as much as you'll find in a cup of coffee. Caffeine is a naturally occurring substance found in a variety of plants, including coffee beans, cacao beans, and tea leaves. Because hot chocolate is made with cacao beans, it does contain caffeine.
But how much exactly? It depends on how you make your hot cocoa. The average cup of hot chocolate has only 5 milligrams of caffeine. A very chocolatey hot chocolate mix (like the one Starbucks uses) might contain up to 25 milligrams of caffeine.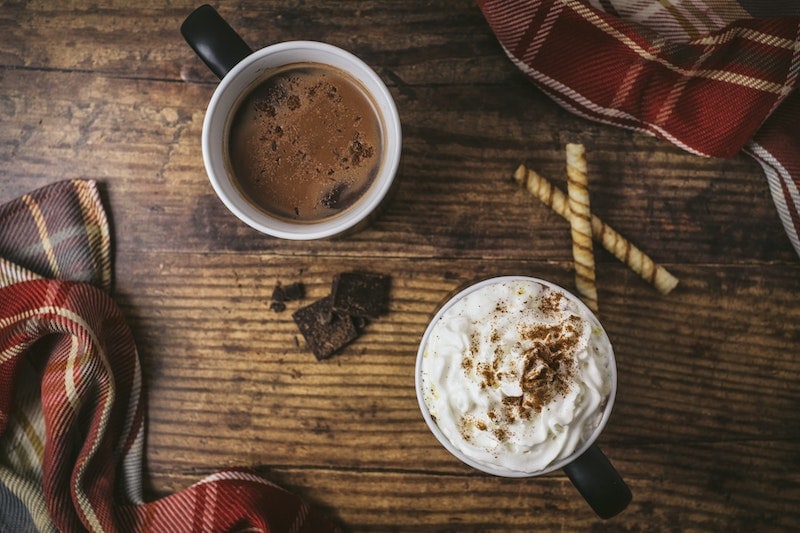 How does caffeine in hot chocolate compare to coffee?
The average cup of black coffee has 95 milligrams of caffeine — which means you'd have to drink 19 cups of hot chocolate to get the same amount of caffeine! A shot of espresso has 64 milligrams of caffeine, and a cup of black tea has around 26 milligrams.
A cup of decaf coffee, on the other hand, has about 2 milligrams of caffeine, a little less than hot chocolate. And a mocha, which combines espresso and chocolate, might have up to 150 milligrams of caffeine.
The bottom line is that hot chocolate has less caffeine than coffee, espresso, and mochas. It has a bit less caffeine than a cup of tea and a bit more than decaf coffee.
Can you make hot chocolate without caffeine?
The amount of caffeine in your average cup of hot chocolate is so small that you probably won't even notice it. Five milligrams of caffeine is unlikely to keep you up at night or upset your stomach. As long as you stick with brands like Swiss Miss and avoid more caffeinated options like Starbucks, you'll be able to keep your caffeine intake very low.
But if you're very caffeine-sensitive and want to completely avoid it, you do have one option: white chocolate. Despite the name, white chocolate doesn't contain any chocolate and isn't made from cacao beans. That means that — though there's plenty of sugar — a cup of white chocolate won't contain any caffeine at all. You can buy white chocolate mixes from companies like Ghiradelli.

Final Thoughts
There is a very small amount of caffeine in hot chocolate. Depending on how you make it, there might be between 5 and 25 milligrams of caffeine in your cocoa. That's quite a bit less than you'd find in coffee and similar to the amount in a cup of black tea. We hope this guide helps you enjoy your hot chocolate — or find something else to order!
RELATED READS:
---
Featured Image Credit: Giancarlo Duarte, Unsplash