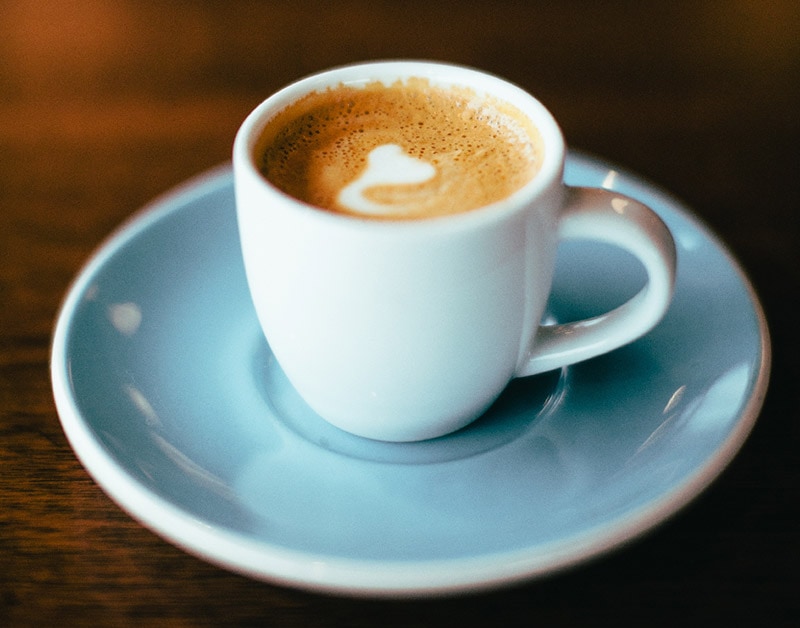 Have you ever done a bar crawl? By visiting multiple places, you get to experience the best of each bar, which can be especially efficient if you're traveling. Columbus, OH, offers a unique coffee crawl experience called the Columbus Coffee Trail, which is the caffeinated equivalent of a bar crawl. There are 25 participating coffee shops, and rewards for you if you visit them all. Hold on tightly to your reusable thermos; we've got a lot of "grounds" to cover.

How Does the Columbus Coffee Trail Work?
If you sign up for the Columbus Coffee Trail challenge,1 you'll be able to digitally check in at each stop. Once you've visited four shops, you'll earn a free Columbus Coffee Trail T-shirt. Since you can easily visit four coffee shops in a weekend, this option is perfect for tourists or visiting friends or family who are just passing through but still want a fun experience (and a free shirt). If you're able to complete the hike to all 25 shops, you'll gain a free travel mug to use on your next adventure.
What Coffee Shops Are on the List?
Not every coffee shop in the city is registered as part of the Columbus Coffee Trail. For the most part, only individual stores or local chains are included. In other words, you can't visit a Starbucks in Columbus and mark it off your list. Here's a brief rundown of who's included, as well as something cool about their shop:
1. Boston Stoker Coffee Co.

771 Neil Ave, Columbus, OH 43215
Originally a pipe shop, you can still enjoy a cigar while you sip at any of the cafes from this local chain. It appears from the reviews that the Columbus location might have permanently closed recently, so call before you go.
---
2. Bottoms Up
1069 W Broad St, Columbus, OH 43222
High-quality craft coffee in a historic building? We'll toast to that. You can enjoy a latte in the morning, and a Daydream lavender espresso spiked with vodka in the evening at this hip joint. In the spirit of helping others in their community, Bottoms Up has created a diaper fund to assist single mothers in need, so you might consider donating when you visit.
---
3. Brioso Coffee
329 E Long St, Columbus, OH 43215
Brioso has been building a coffee community since 2001 around the slogan of "Mean Coffee, Nice People." They're an all-in-one roastery and coffee bar that also sells whole beans for you to take home. Their other location at 53 N High Street doesn't have a roastery, but they do have a sleek coffee bar and a small patio. We're not positive if the High Street location is registered as part of the Columbus Coffee Trail however, so you might want to call before you go if you're in a hurry to claim your mug.
---
4. Chocolate Cafe
1855 Northwest Blvd, Columbus, OH 43212
730 S High St, Columbus, OH 43206
While Chocolate Cafe sells coffee, we recommend that you come hungry. They serve breakfast, lunch, and dinner 7 days a week, with wine and cocktail options. And of course, baked goodies such as cookies, truffles, and cakes are their specialty. Chocolate Cafe has been a women-owned business since it started in 2007. Today, Chocolate Cafe has two locations, and both are part of the Trail.
---
5. Coffee Connections of Hilliard
4004 Main St., Hilliard, Ohio 43026
5354 Center St., Hilliard, Ohio 43026
This coffee shop focuses on loving and serving others in their community and beyond by making ethical partnerships with the farmers who grow their coffee and providing their local patrons with a variety of menu options to suit allergies and dietary needs. You can visit either one of their two locations for a fresh cup of coffee or visit the Center Street store to see how the beans are roasted.
---
6. Community Grounds Coffee & Meeting House
1134 Parsons Ave. Columbus, OH 43206
If you have a little hiker with you, don't miss this kid-friendly coffee shop that's outfitted with puzzles and board games. They have an extensive menu, but we're especially intrigued with the espresso drinks with funky names like "the Doug" Americano, and the vegan scone of the day.
---
7. Crimson Cup Coffee
4541 N. High Street, Columbus, Ohio 43214
2468 Northwest Blvd, Upper Arlington, Ohio 43221
There are two Crimson Cup coffee locations in the Columbus area, but we'll tell you a little secret. You'll probably taste their coffee at other shops, too, because they supply the beans for over 350 cafes. If you have aspirations of starting your own shop one day, they can give you some pointers, too.
---
8. Cup O Joe Coffee House

2990 N High St, Columbus, OH 43202
Contrary to the phrase, this coffee shop is no common store. It has a huge brick storefront on the corner of High Street and Tulane Road with a bold black and white sign. You can enjoy their free Wi-Fi indoors or outdoors along with an espresso and a baked treat. Customers speak highly of their bacon cheddar scone, which sounds like a perfect pairing with any coffee.
---
9. Florin Coffee
874 Oakland Park Ave, Columbus, OH 43224
If you love the coffee in the cafe, you can sign up for their coffee subscription to have it shipped to your door. Florin may have a no-frills storefront, but this shop specializes in roasting more than fancy drinks. The owners, Hans and Joelle Hochstedler, warmly welcome people to come visit their cafe and learn about the craft.
---
10. Fox In The Snow Cafe
210 Thurman Ave, Columbus, OH 43206
1031 N. Fourth Street, Columbus, OH 43201
The clever name hints at their rustic pastries and Old-World European style. Their menu has German, Italian, and French influences, with even a little New Orleans culture sprinkled in. Enjoy a cappuccino and a blueberry galette while relaxing at their one of their three Columbus cafes.
---
11. Kittie's Cafe
2424 E. Main Street, Bexley, Ohio 43209
You'll find delightful pastries and Stumptown coffee at this cozy location. The cafe actually specializes in baked goods, which are made fresh every morning at their bakery in German village, also known as Kittie's Cakes.
---
12. One Line Coffee-Short North
745 North High Street, Columbus, Ohio 43215
One Line Coffee keeps it simple by offering fresh batches of single-origin coffee that they roast themselves. Deeply passionate about coffee, farmers, and the people they serve, One Line is the proud owner of one of the rarest espresso machines in the world, which they use daily to pull shots for enthusiastic customers. They're one of the only coffee shops in the area that also sells coffee equipment and gear if you're interested.
---
13. Pistacia Vera
541 S 3rd St, Columbus, OH 43215
Macaroons, heart-shaped croissants, and other tasty treats from romantic Europe adorn this small coffee shop located in German Village. Their house special is the Pistachio Latte. Available hot or iced, it's always made with house espresso, pistachio praline paste, dulcey chocolate, and the milk of your choice. While they also offer the traditional coffee house fare, you'll definitely find some fairly unique treats here that you won't want to miss.
---
14. Roaming Goat Coffee
849 N High St, Columbus, OH 43215
If you dream of living the Bohemian life, wander in for an hour or two and enjoy a cup of coffee while exploring a gallery crafted by local artists. We think their Firewater Bourbon Barrel Roast sounds epic, especially when paired with a pastry sourced from the nearby PattyCake Bakery.
---
15. Saucy Brew Works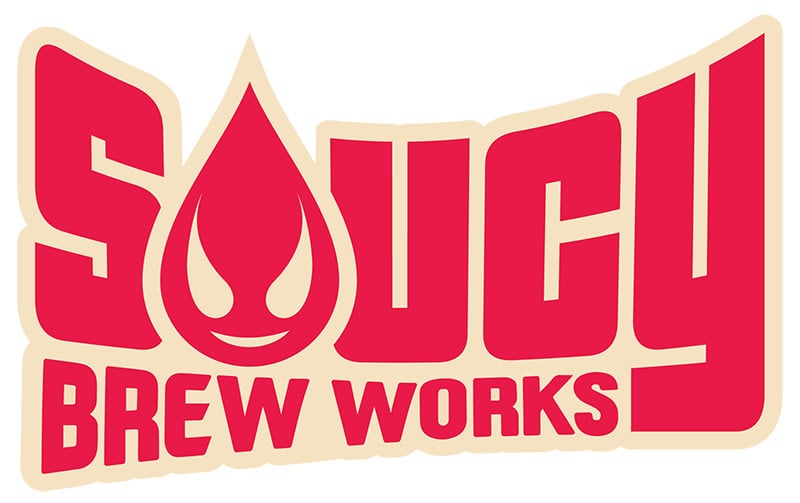 443 W 3rd Ave, Columbus, OH 43201
Saucy Brew Works breaks away from normal expectations in everything they do. Their inside seating consists of hanging chain swings instead of chairs, and unlike most coffee shops, they also serve beer. Saucy Brew Works is also the perfect pit stop if you're traveling with your pup. Your dog can receive a free whipped cream pup cup, and they'll even feature a picture of them on their wall. Their outside patio area gives you a dog-friendly place to rest and recharge with your pup in between stops.
---
16. Stauf's Coffee Roasters
1277 Grandview Ave., Columbus, OH 43212
627 S. 3rd St., Columbus, OH 43206
59 Spruce St., Columbus, OH 43215
350 Mt. Vernon Ave, Columbus, OH 43215
The four locations scattered throughout the city gives you ample opportunity to see what their coffee is all about. Visit their Grandview Heights or German Village location on 3rd Street to try their baked in-house muffins and scones.
---
17. The Roosevelt Coffeehouse
300 E Long St, Columbus, OH 43215
As one of the only non-profit coffeehouses in the Columbus area, you can sip on good coffee while supporting a good cause. The Roosevelt Coffeehouse supports efforts to fight hunger and human trafficking, as well as supplying fresh water for all people.
---
18. Third Way Cafe
3058 W Broad St, Columbus, OH 43204
Third Way Cafe converted a humble rectangular building into a buzzing community centered around good coffee and eclectic art. This cafe also functions as a bookstore where you can shop while you savor your cup. The colorful graffiti art on their storefront features a diverse group of people drinking coffee and exemplifies their motto, which is "Good Coffee with Good People, in Pursuit of Good."
---
19. Winans Chocolate
897 S. 3rd St Columbus, OH 43206
What pairs are better than exceptionally crafted coffee and chocolate? If you have time to take a drive, their Winan's Chocolate factory is located in Piqua, OH, which is only about an hour away from Columbus. You can take a tour through their factory for only $5 a person.

Conclusion
While we love to stay caffeinated wherever we are, a city-wide coffee trail with prizes gives us an extra incentive to start chugging. If you decide to embark on the Columbus Coffee Trail, make sure you remember to register here first so that every sip counts towards your T-shirt or free travel mug.