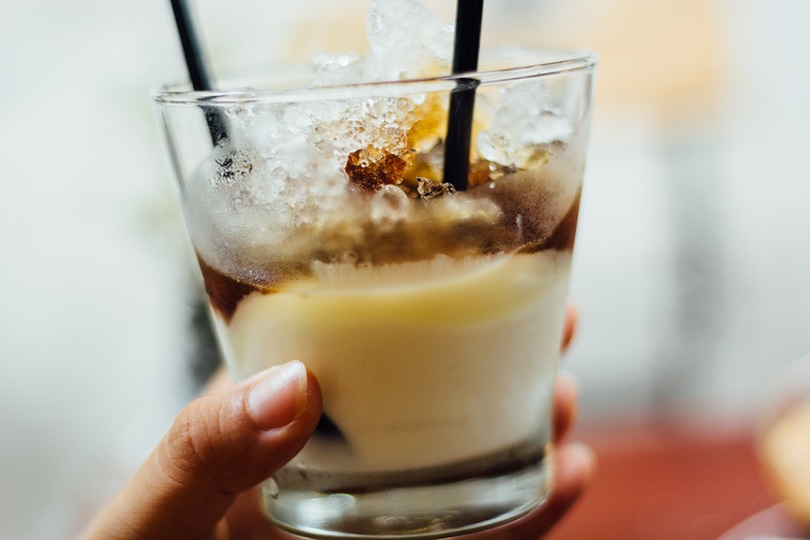 If you're a coffee addict, you're almost certainly always searching for ways to make that coffee more delicious. While it's just recently taken hold here in the United States, in Cambodia and a few other countries, a coffee and yogurt combo is an extremely popular, and dare we say, yummy treat.
Whether it's a decadent mocha coffee yogurt recipe or just a plain yogurt and coffee concoction, there's something for everyone to enjoy for breakfast, a snack, or even dessert.
In this blog, we'll tell you everything we know about coffee yogurt and provide you with a couple of delicious coffee recipes with yogurt that you can try out at home.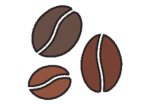 Can You Mix Coffee With Yogurt?
The simplest answer to this question is yes, you can put yogurt in coffee, and with delicious results! But, if you're like us, at first, you found the idea to be repulsive. Who puts yogurt in their coffee? It turns out that putting yogurt in coffee is the same as putting milk in your coffee, just with healthier results.
So, here's the first coffee and yogurt recipe on our list. Try it and decide for yourself!
---
Coffee and Yogurt Recipe
We'll provide you with a delicious coffee recipe with yogurt that you can try out at home.
Equipment
Pitcher

Blender

A tall glass
Ingredients
At least 20 ml of chilled brewed coffee

room temperature is fine as well, chilled is best

2

teaspoons

of condensed milk

1

lemon slice

1

cup

plain yogurt

Crushed ice

1

teaspoon

coconut milk
Instructions
Crush your ice chips in the blender, then pour the ice into your tall glass.

Combine yogurt, condensed milk, and coconut milk in the blender, and blend for 3 minutes until smooth. Add a few drops of the lemon juice before blending. Once done, pour the mixture over the ice.

Prepare your coffee mixture in another glass. Cold drip coffee works best.

Slowly pour the coffee mixture into the glass with your yogurt and other ingredients.

Add milk and vanilla if you choose, and enjoy!
Notes
You do need to make sure that the coffee you brew reaches the boiling point, as you want to kill the bad bacteria in the yogurt, leaving only good bacteria behind.
The above recipe is for just plain yogurt and coffee, but what if you want to spice it up a little and add more flavor to your coffee and yogurt treat?
We've got you covered there as well. Read on below for our easy mocha coffee yogurt recipe.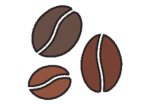 How to Make Mocha Coffee Yogurt in 3 Simple Steps
If you want to spice it up a little and add more flavor to your coffee and yogurt treat, we'll give you our easy mocha coffee yogurt recipe.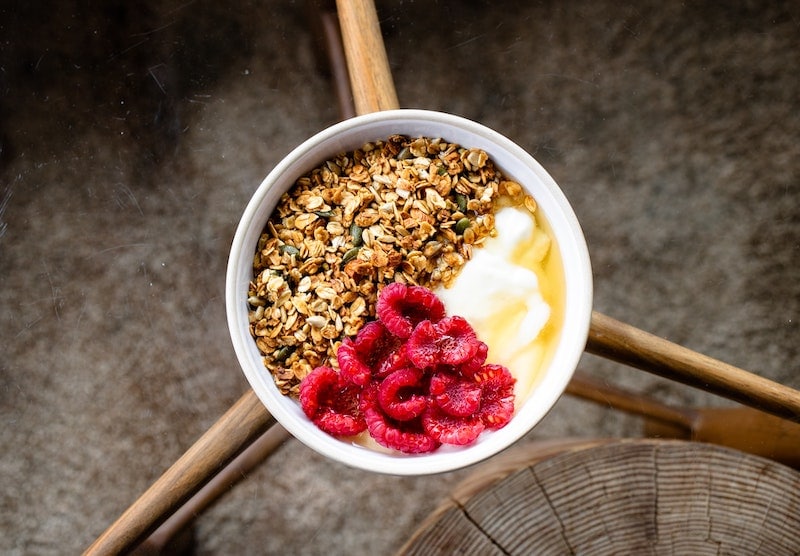 1. Combine ingredients.
In a small bowl, combine 1/2 teaspoon of instant espresso powder with 1 1/2 teaspoons of cocoa powder and 1 1/2 cups of plain yogurt.
2. Mix & add toppings.
Mix until blended and add your favorite toppings.
3. Enjoy!
That's it! It's really that easy. Try adding sweet berries, granola, honey, coconut sugar, or maple syrup. Your family is going to love this breakfast treat!

Yogurt Coffee
These are just a couple of the best coffee yogurt breakfast treats you can make for your family. You can make smoothies, treats, or just add yogurt to your coffee in place of milk for a healthy dose of caffeine and dairy in the mornings.
It could be a great way to take your breakfast on the go, be it coffee, yogurt, or both!
---
Featured Image Credit: Kasey VancouverBC, Shutterstock