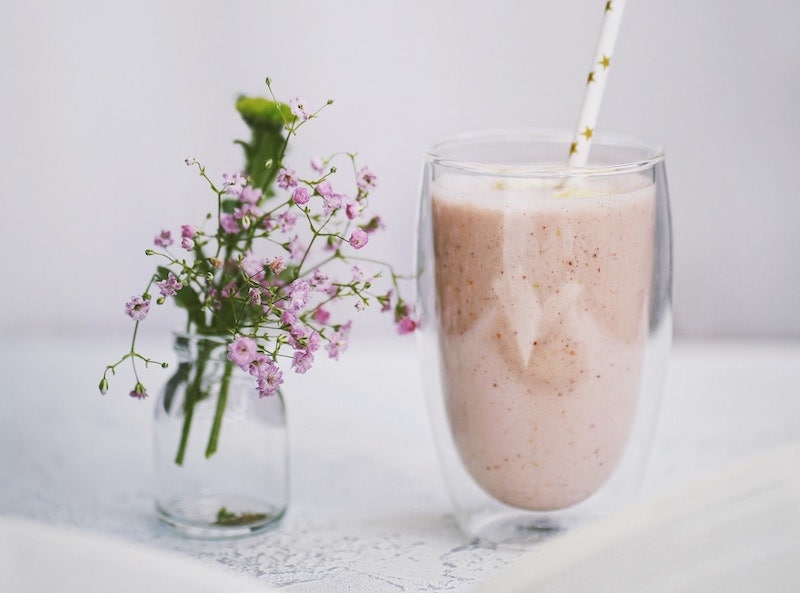 Cold, satisfying, and caffeinated: espresso smoothies have a lot to offer! Whether you're running out the door in the morning or looking for an afternoon pick-me-up, a smoothie made with espresso powder can be the perfect option.
Keep reading to find our favorite espresso smoothie recipe! It comes together in minutes, bursts with flavor, and gives you a little caffeine, too. Curious about recipe variations? Stick around for our brewing guide at the end.

Spiced Espresso Smoothie
Adding a shot of espresso to your smoothie can take it over the top! Creamy elements like bananas, milk, and Greek yogurt balance nicely with the chocolate and coffee flavors. You'll get a little caffeine and a lot of flavors out of this simple recipe.
Equipment
High-speed blender

Tall glass
Ingredients
8

ounces

milk

any kind

1

banana

½

cup

Greek yogurt

1

espresso shot

or 2 teaspoons instant espresso powder

1

teaspoon

cocoa powder

1

cup

coffee ice cubes

or regular ice

2

teaspoons

honey

or maple syrup

Cinnamon and nutmeg

to taste
Instructions
Combine all ingredients in your high-speed blender. Blend on high for up to a minute, until the smoothie is a smooth, consistent texture.

Sample your smoothie and decide if it needs a little more milk or ice. If you've added anything, blend the smoothie for another 20 to 30 seconds.

Pour the smoothie into a tall glass. Sprinkle a little cinnamon and nutmeg on top for a beautiful garnish!
Nutrition

Espresso Smoothie Recipe Tips & Variations
Blending an espresso smoothie is fast and easy. Even better, you can adjust every ingredient to your liking! Just don't forget to write down your favorite combination of flavors.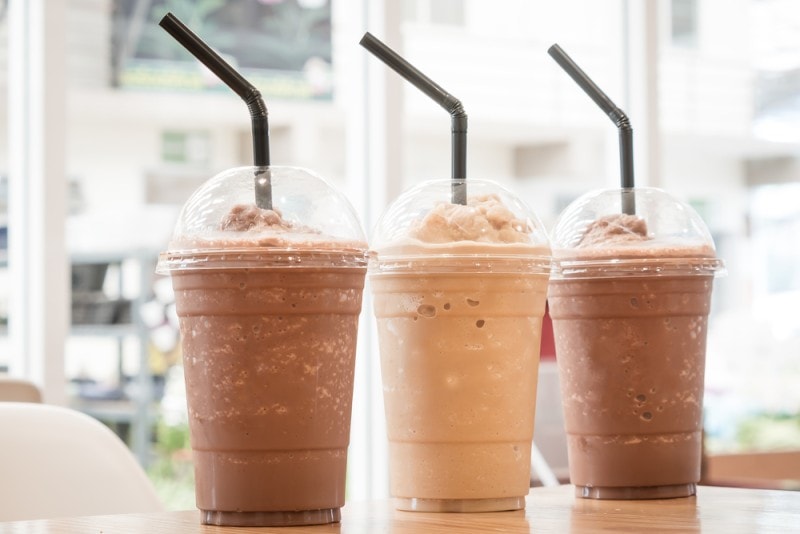 Creamy Ingredients
Is an espresso smoothie really an espresso smoothie without creaminess? We like to add three different kinds of creamy ingredients: milk, bananas, and Greek yogurt. If you want to cut down on calories, try using lower-calorie almond milk and low-fat yogurt. You can also skip the banana or the yogurt for a less creamy, more espresso-forward treat!
Espresso
The easiest way to make an espresso smoothie is to add instant espresso powder. Like protein powder, it's a no-mess addition to any smoothie. But being serious coffee lovers, we at Coffee Affection prefer to pull a shot of delicious espresso! You can use an espresso machine, portable espresso maker, or stovetop Moka pot. In a pinch, an AeroPress or French press can also work. Strong, concentrated coffee is the key!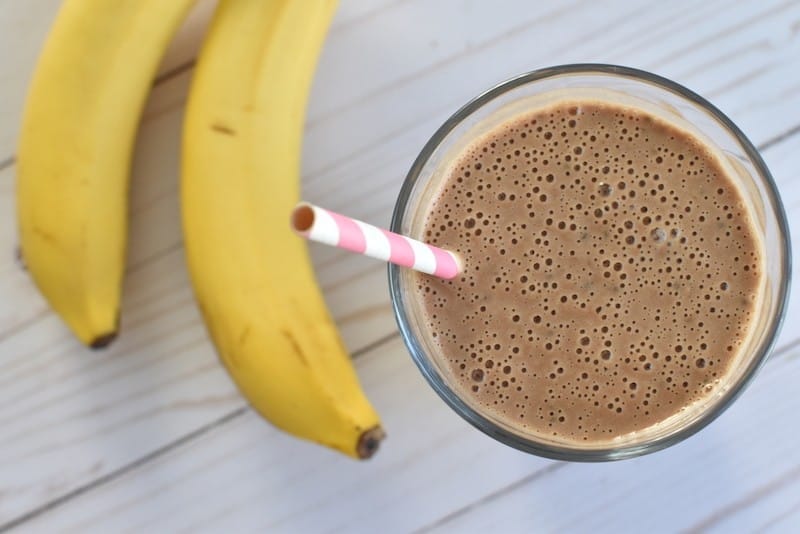 Other Flavors
Our espresso smoothie recipe uses cocoa powder, cinnamon, and nutmeg for extra flavor. But you can also add flax seed, protein powder, or your favorite berries. Strawberries and blueberries are tasty additions — and if you buy them frozen, they're especially easy to work with!
Ice Cubes
Why use regular old ice when you can use frozen coffee? Next time you have leftover coffee, pour it into an ice tray and leave it in the freezer. You can pull out a few flavorful cubes whenever you want a smoothie! Coffee ice cubes will keep your smoothie delicious and cold.
Coffee Ice Cubes
We're going to show you how to make coffee ice cubes, which will cool your perfectly brewed coffee down without ruining the flavor. It's so easy and delicious, we guarantee you'll never look back!
Try this delicious recipe!


Final Thoughts
Ready to start blending? We hope you enjoy this easy espresso smoothie recipe, which combines cocoa powder, your favorite spices, and creamy banana to make a tasty caffeinated treat. You could make a smoothie without espresso, but why would you?
RELATED READS:
---
Featured Image Credit: Monika Grabkowska, Unsplash