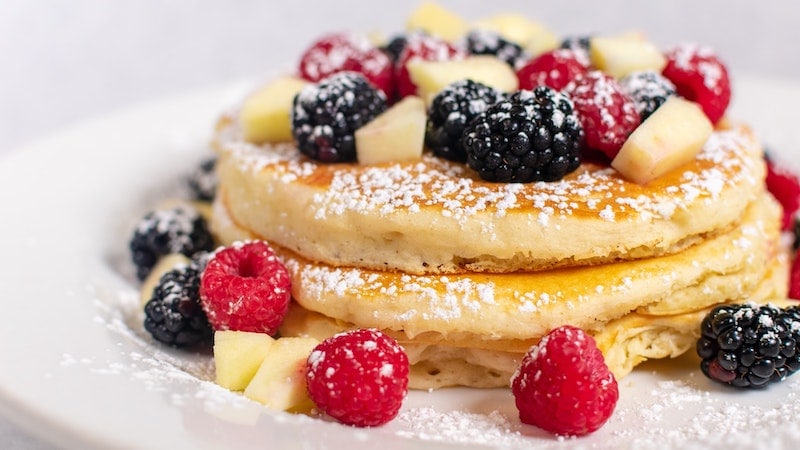 Pancakes have changed a lot throughout the decades, from hundreds of new recipes online every week to premium pancake mixes competing with each other for shelf space. Whether you're using a mix or cooking from scratch, pancakes are fairly easy to make and take only a few minutes to whip together. With a piping hot cup of coffee, pancakes can be a great way to start your morning.
Though there are thousands upon thousands of pancake recipes, the concept of pancakes hasn't changed much. Some flour, sugar, eggs, and dairy are the main components of most recipes. However, adding certain ingredients can elevate your recipe or pancake mix.
One of those ingredients is coffee, the very thing you use to make your morning joe! Although it may sound weird, adding coffee to your pancake batter is a great and tasty twist on the traditional pancake breakfast. If you're looking to change up your usual pancake game, give coffee pancakes a try!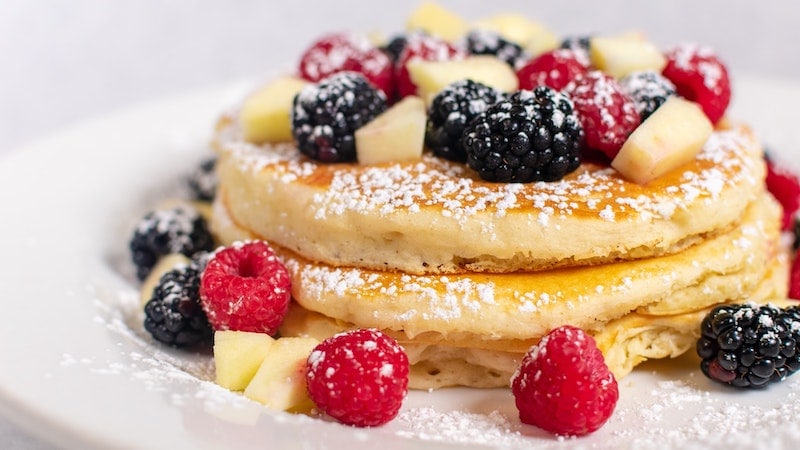 Easy & Delicious Coffee Pancakes
Making coffee pancakes is easier than you think! Mix instant coffee into your boxed pancake mix to make a decadent breakfast with a caffeinated twist.
Instructions
Place the dry ingredients of the dry pancake mix into a mixing bowl.

Slowly incorporate the 1 tbsp of instant coffee into the premade mix, folding the coffee and mixing it with the dry mix. The coffee should blend in smoothly.

Now that the coffee is incorporated into the dry ingredients follow the box mix instructions. Mix everything as directed.

Heat up a saucepan or skillet at medium heat, then add butter or oil. Cook each pancake until the edges brown and bubbles form, then flip. Repeat until you have the number of pancakes you want. Store the rest in an airtight container for up to 5-7 days in the fridge. Serve while hot and enjoy!
Notes
You can add the instant coffee to the wet ingredients, but it may be harder to mix it in full in colder liquids. You can also add more or less instant coffee, as desired.
Nutrition
Calories:
175
kcal
Carbohydrates:
0.1
g
---
Featured Image Credit: Unsplash