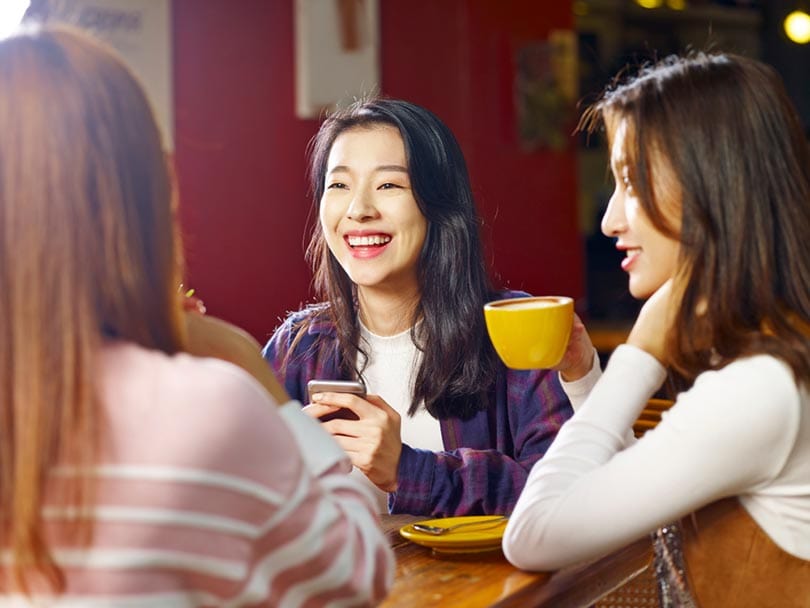 Note: This article's statistics come from third-party sources and do not represent the opinions of this website.
Though Singapore is a geographically small area, it makes up for it with its economy. Its population is about 5.6 million and it has become one of Southeast Asia's most modern and populous cities in the past century. What makes Singapore so great is its interesting blend of Indian, Chinese, Malaysian, and European cultures and religions.
It has become quite a unique region and offers a variety of different culinary, musical, and artistic opportunities. So on to the coffee. Singapore has become a cultural hub when it comes to coffee as well. It's simply part of daily life.
There is no shortage of cafes in the region, and you'll find that they have a specific style of coffee that tends to reign supreme in the area (known as "Kopi"). So, let's take a look at some of the coffee statistics as it relates to Singapore.
Click below to jump ahead:
Top 9 Coffee Consumption Statistics in Singapore

History, Health, & Consumption
1. Data suggests that Chinese people in Singapore may reduce the risk of developing hepatocellular carcinoma (HCC) by drinking coffee regularly.
(NLM)
HCC is a type of liver cancer that often occurs in people who have liver diseases, including cirrhosis caused by hepatitis infections.
---
2. Singapore's coffee heritage dates back to the 19th century when immigrants arrived from Europe.
(Research Gate)
In the 1850s, immigrants from Portugal, France, and Britain arrived in Singapore. With the arrival came the establishment of many coffee shops to serve the European workers.
These shops grew in popularity and began to incorporate meals made by Chinese cooks. It was this blending of cultures that created the unique cuisine in Singapore, especially as it relates to its coffee, including kopi.
---
3. Every year Singapore consumes around 15,000 metric tonnes of coffee.
(Statista)
Given Singapore's population of roughly 5.7 million people, this comes to about 5.7 lbs per capita. That's quite a bit of coffee for such a small country.
Exports, Covid, & Diabetes
4. Due to Covid concerns, coffee shops in Singapore have implemented safety measures that include designating specific areas for diners, performing vaccination checks, & limiting dining hours.
(Yahoo News)
Like many restaurants, hotels, hospitals, and other public establishments worldwide, coffee shops in Singapore adopted certain rules to minimize Covid risks. They even made considerations to accommodate large groups, which says a lot about the country's dedication to minimizing the disease's impact on its citizens.
---
5. A study of Asian men & women living in Singapore concluded their regular coffee consumption (& potentially black tea) were associated with a lower risk of developing type 2 diabetes.
(National Library of Medicine)
Numerous studies have shown that dietary and lifestyle changes can help you control your blood glucose levels and may minimize the physical effects of the disease. Though the effects will vary from person to person.
---
6. Singapore is one of the main exporters of Arabica coffee beans.
(Volza)
And it actually accounted for 895 shipments as of February 2022. Roughly 60% of the world's coffee production is Arabica beans. These beans are known for their sweet, smooth, and aromatic flavor profile. They have a low to medium acidity level, which makes for a pretty mild premium coffee blend–and which makes them popular among coffee lovers across the world.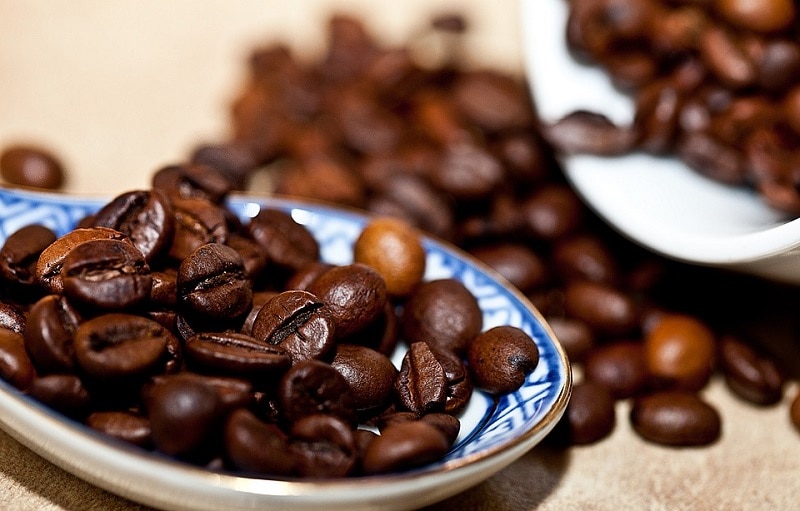 ---
7. Most of Singapore's Arabica coffee beans are exported to the United States, Vietnam, & Germany.
(Roots.gov)
This isn't surprising given that these countries report the largest numbers when it comes to coffee consumption.
Coffee has been a mainstay in German culture for centuries, with an average of 10 liters of coffee being consumed per capita in 2021. In the United States, nearly 27 million 130-lb bags of coffee were consumed between 2018 and 2019.
---
8. By the end of 2020, Singapore had exported about $22.5 million in coffee across the world.
(Volza)
Thanks to Singapore's bustling metropolis and growing economy there likely won't be any decrease in its consumption of coffee anytime soon.
---
9. The movement against diabetes negatively impacted sales of Kopi coffee in 2016 & 2017.
(Stir; Ministry of Health Singapore)
In 2016, Singapore's Health Minister Gan Kim Yong reported that over 400,000 people in the country suffer from diabetes.
Because of this, it officially declared a "War On Diabetes" and made reform efforts to minimize sugar consumption and other factors across the country that contribute to diabetes. This included reducing the amount of sugar added to coffee-related beverages, such as Kopi.

Frequently Asked Questions
Do Singaporeans Like Instant Coffee?
Yes, they do. Instant coffee has been a staple in Singapore for quite some time. However, around 2017 the industry took a hit with Singapore's "war on drugs" campaign and many coffee brands saw a sharp decline in sales during this time.
However, it hasn't seemed to stop too many locals from feeling their coffee cups up with high amounts of condensed milk and sugar. There has also been a rise in the sale of coffee pods, which provide an easy mix of cream and sugar, in one instant package. They've become a popular way to enjoy gourmet coffee without all the effort of having to visit a local cafe.
Ways To Order Kopi in Singapore?
Kopi is one of the most popular types of coffee in Singapore. Pronounced, 'kaw-pee', typically comes with one or two tablespoons of sugar and a splash of condensed milk. However, when placing your order for this beverage for the first time, you may be hit with a barrage of questions from your barista concerning how you want it served up–which can be overwhelming. So, here are the most common types kopi drinks to order:
Kopi O Siew Dai: This is just regular black coffee with only a small amount of sugar
Kopi: This is regular coffee with milk
Kopi Peng: Usually sweet regular coffee with milk and ice
Kopi Ta Bao: This is coffee to go
Kopi Po: A weaker blend of coffee with milk
Kopi-C: This is coffee with unsweetened evaporated milk and sugar
Kopi-Kosong: Traditional unsweetened regular black coffee
Kopi Gah Dai: Simply coffee with an extra shot of milk
Kopi Kosong Peng: Unsweetened regular black coffee on ice
Kopi-O: Traditional black coffee with sugar
Kopi-O Peng: This is sweet black coffee on ice
Kopi Gau: A regular strong coffee blend with milk
Does The Typical Breakfast in Singapore Include Coffee?
Yes, generally the average breakfast in Singapore will include coffee, usually Kopi. For the most part, Singaporeans tend to favor breakfast foods that are more on the savory side–which is similar to other nearby Asian countries. If you visit, you'll find many locals eating breakfast that contains rice dumplings (in banana leaves), noodle soup, eggs, toast, and cured meat.

Conclusion
The coffee industry in Singapore has played a large role in the economy of the country. If you're a coffee lover that lives in Singapore or is just visiting, hopefully, these statistics and facts give you an idea of coffee consumption in Singapore and what to expect.