Coffee has a long history of being a beloved beverage for people around the world. Ice cream is a sweet treat people of all ages love to indulge in. What happens when you put those two together with a bit of coffee syrup thrown into the mix? The answer is a milkshake-type coffee beverage people simply adore named the coffee cabinet. Now, the name may sound like a piece of furniture you use in the kitchen to store your coffee and all the fixings. But thanks to the people of Rhode Island, a coffee cabinet is much more.


The Origins of the Coffee Cabinet
Rhode Islanders named coffee milk their official state drink in 1993. This shows their dedication to a tasty coffee beverage. But where did the coffee cabinet come from? While its true origins are somewhat of a mystery, which locals love, the evolution is clear to see. The coffee syrup came first due to a large number of Italian immigrants in the area. It's no secret that many Italians love great coffee. It's also no secret that Rhode Island was once home to many dairy farms. By putting these two ingredients together, it's not surprising that the coffee cabinet, also known as a coffee milkshake, sprang into existence during the World War II era.
The name coffee cabinet is believed to have evolved from the wooden cabinets the crafters of these drinks used to keep the blenders in. While some who visit the area may refer to the coffee cabinet as a coffee milkshake, the rest of New England know this tasty coffee beverage as a frappe. You'll normally only hear it truly referred to as a coffee cabinet when you're in the state where this coffee beverage was born.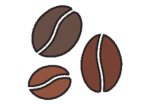 How to Make a Coffee Cabinet Drink at Home
Now that you know what a coffee cabinet is, it's time to learn how to make your own. Whether you choose to make your own coffee syrup or choose your preferred brand at the store, is completely up to you. Either way, by following this simple recipe, you can have a taste of a Rhode Island original in your home whenever you want it.
What You'll Need
Ingredients
1-quart softened ice cream
½ cup cold whole milk
¼ cup (2 ounces) of coffee syrup
Equipment
Blender
Measuring cup
Measuring spoon
Firm spatula
Serving glasses
1. Gather all your ingredients & equipment.
First, it is important to gather all the equipment you need to make your coffee cabinet. A blender, a measuring cup, a measuring spoon, and serving glasses should be ready before you start. Once these items are gathered, pull out your ingredients so you can begin.
---
2. Pour the milk & coffee syrup into the blender & mix.
Pour ½ cup of milk and ¼ cup of coffee syrup into the blender. Once the ingredients are combined, mix thoroughly for roughly 10 seconds.
---
3. Add your ice cream.
Add the ice cream to your mixture. Once added, pulse the blender several times to help break the ice cream for better blending.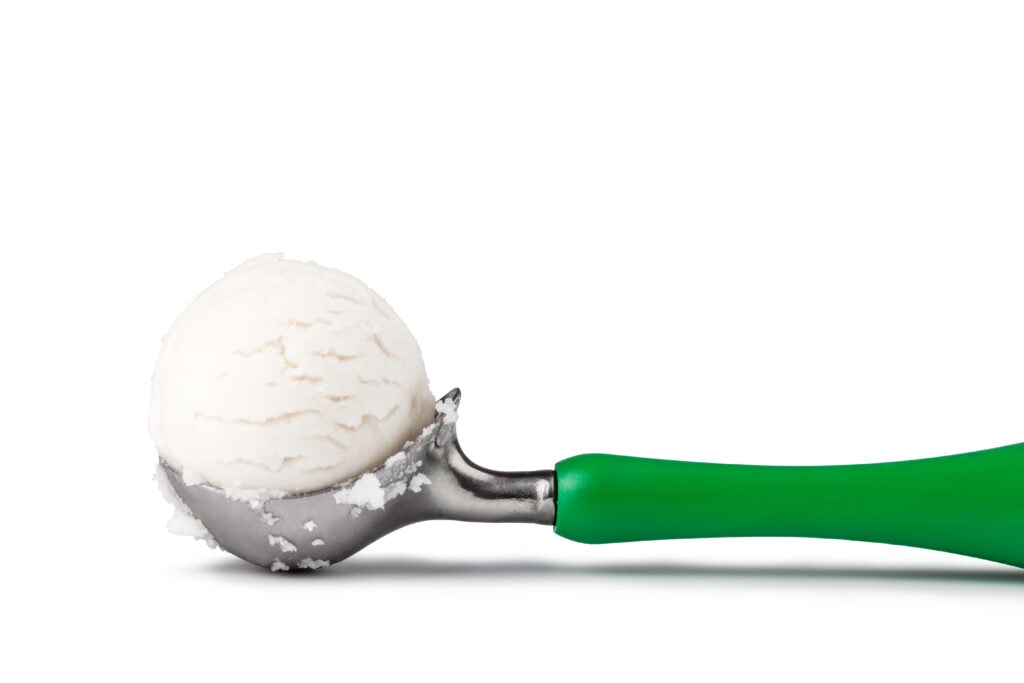 ---
4. Press the mixture onto the blade.
Now, turn off the blender and use the spatula to firmly press the mixture against the blender blade.
---
5. Continue this process.
Continue the process of pulsing, stopping the blender, and pressing the mixture for approximately 30 to 90 seconds. The coffee cabinet will be ready when the mixture moves freely inside the blender.
---
6. Serve & enjoy!
When the mixture is finished, pour the finished product into serving glasses and enjoy your homemade coffee cabinet.

The Coffee Cabinet Experience & Alternatives
As we mentioned above, the coffee cabinet is similar to a coffee milkshake and should be enjoyed as such. This drink is smooth, cool, and tasty. If you're someone who enjoys shaking things up, however, there are other alternatives you can try to change the taste of your coffee cabinet. Different flavors of ice cream or coffee syrup, adding a dash of chilled coffee, and even adding garnishes like cherries are all great experiments to try.
---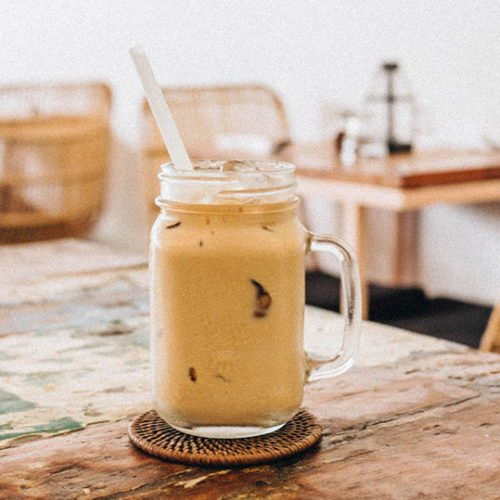 Simple Coffee Cabinet Recipe
If you're a coffee lover who wants to whip up a taste of Rhode Island's own coffee cabinet in the comfort of your own home, this simple recipe can have you enjoy this tasty treat in minutes.
Equipment
Blender

Measuring cup

Measuring spoon

Firm spatula

Serving glasses
Ingredients
½

cup

cold whole milk

¼

cup

2 ounces coffee syrup

1

quart

softened ice cream
Instructions
Gather all equipment and ingredients.

Add coffee syrup and milk to the blender and mix for 10 seconds.

Add the ice cream to the mixture then pulse to break it up slightly.

Switch the blender off then press the mixture down with the firm spatula.

Continue the process of blending and pressing until the mixture moves freely inside the blender jar. This normally takes 30 to 90 seconds.

Serve and enjoy!!
Nutrition

Conclusion
You don't need to make a road trip to Rhode Island to enjoy a great-tasting coffee cabinet. With only a few simple ingredients and equipment you most likely already have in the kitchen, you can whip up your own version of this cool coffee beverage to enjoy whenever you're in the mood.
See Also: Broccoli Coffee? Inside the Vegetable Coffee Trend (With Easy Recipe)
---
Featured Image Credit: niroworld, Shutterstock