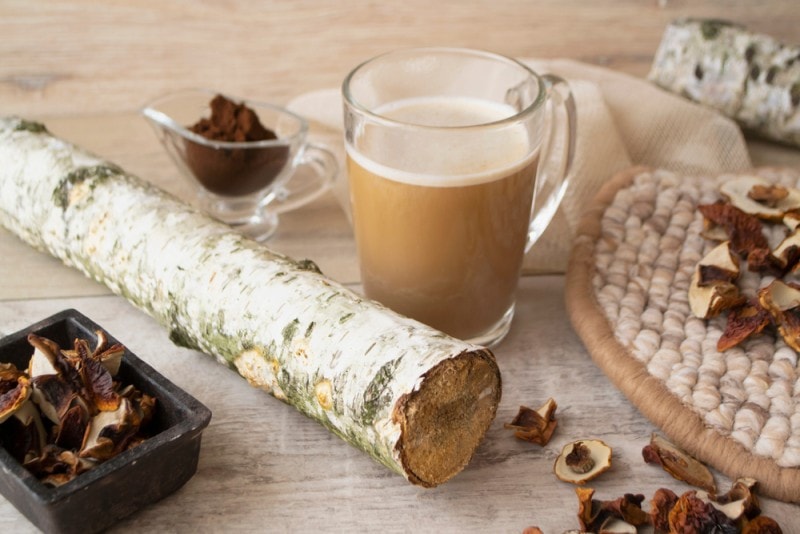 There's a trendy new drink on the coffee shop scene, and this one doesn't involve coffee beans at all. If you've never heard of the chagaccino, now is the time to learn! This story involves a strange-looking fungus, traditional medicine from around the world, and plenty of delicious almond milk and spices. Buckle up!
We'll show you what you need to know about this unusual drink, including how to make a chagaccino, what the health benefits are, and more. You'll be enjoying a chagaccino — or running in the other direction — before you know it.

What's a chagaccino?
Chagaccinos are frothy coffee-like drinks made with Chaga mushrooms, almond milk, sugar, and your favorite spices. If you haven't heard, mushrooms are all the rage at the moment, and Chagas are becoming famous for their potential health benefits.
Chaga mushrooms only grow in cold climates on birch trees. You can find them in places as diverse as Siberia, Alaska, Northern Canada, and Northern Europe. This fungus isn't pretty — it looks something like a lump of charcoal — but it's been used as folk medicine in Russia and Europe for centuries.
Typically, Chaga mushrooms have been dried and brewed into tea. The recent innovation is a powdered form, like instant coffee, that you mix into milk and sugar to make a creamy mushroom-flavored drink.
Are chagaccinos good for you?
Chagaccinos don't have caffeine, so if you're looking to cut back, they can be a great alternative to decaf coffee. Beyond that, Chaga mushrooms are full of fiber and antioxidants. They've also been used in traditional medicine for centuries to boost immunity and treat cancer, heart disease, and diabetes. But keep in mind that there isn't much research on the nutritional or medicinal value of Chaga mushrooms. If you have questions about consuming Chagas, talk to your doctor.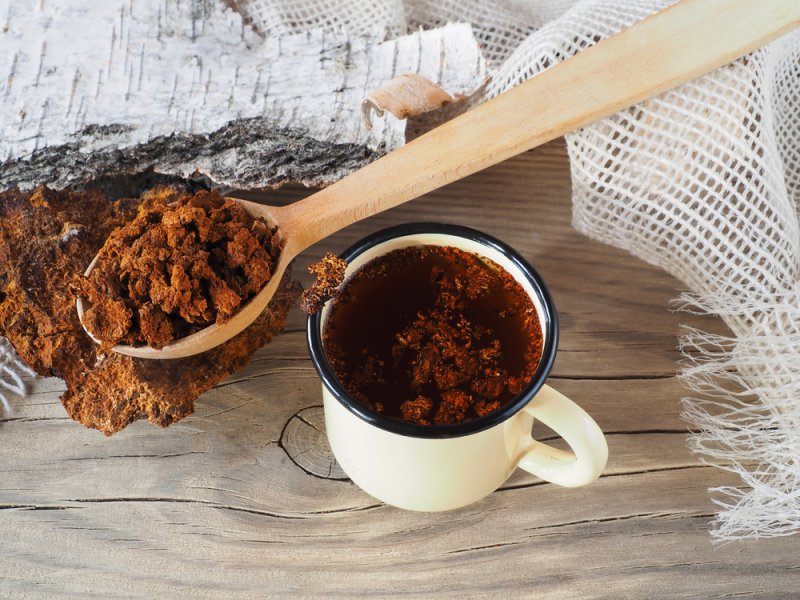 What does a chagaccino taste like?
Chaga mushrooms have an earthy, slightly bitter taste that may be a little off-putting at first. That's why many chagaccino blends mix in cocoa powder, cinnamon, and sugar. Adding milk can also temper the unusual taste until you get used to it. On the other hand, if you're a fan of matcha or any other unusual tea, you may enjoy the flavor right away!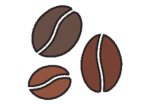 How to Make a Chagaccino
The easiest way to make a chagaccino is to buy a Chaga blend online or in a health food store. Then whisk the powder into almond milk with a sprinkle of cinnamon and sugar for a tasty, caffeine-free drink!
Equipment
Small saucepan

Whisk

Coffee mug
Ingredients
1

packet

powdered Chaga blend

about 17 grams

1.5

cups

almond milk

1

cinnamon stick

or 1 teaspoon cinnamon powder

1

teaspoon

cocoa powder

1

teaspoon

sugar

or honey
Instructions
In a small saucepan, combine all ingredients. Whisk to combine.

Heat over medium, whisking regularly, until your drink is hot and frothed.

Remove the cinnamon stick and pour your chagaccino into your coffee mug. Top with a sprinkle of cocoa powder or cinnamon and enjoy!
Notes
If you want a caffeinated version, you can add a shot of espresso or ½ cup of strong coffee to the mug. Pour the chagaccino on top and delight in your unusual drink!
Nutrition

Final Thoughts
Chagaccinos are popular new mushroom drinks that you can find at a range of hip coffee shops. But you can also make them at home, getting all of the potential health benefits of the unusual Chaga mushroom. Pick up a few packets of a chagaccino blend, combine the powder with almond milk and flavorings, and enjoy your trendy homemade treat!
RELATED READS:
---
Featured image: Ann1bel, Shutterstock