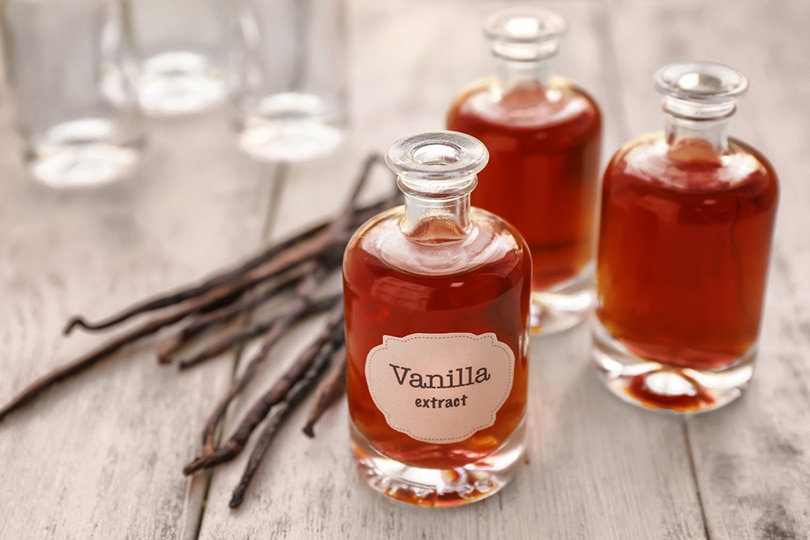 Few flavor combos are more dynamic than French vanilla flavoring and coffee, a pair that has always been a fan favorite of coffee drinkers everywhere. Flavored coffee, in general, is constantly in demand, but vanilla flavored coffee seems to be the most popular choice. Instead of going to the coffee shop or buying pre-flavored coffee at the store, you can make your own flavored coffee at home with one simple ingredient: vanilla extract. Not only can you put it in your coffee, but it's also a great way to liven up your usual cup of coffee and add depth to it. It's a safe, tasty, and effective way to add flavor to your morning brew.

What is Vanilla Extract?
Vanilla extract is a liquid solution primarily as a baking ingredient, known for its classic vanilla smell and sweet taste. Vanilla extract comes from expressing the liquid out of vanilla pods and combining it with water and ethanol. It has a potent aroma of vanilla and a hint of alcohol, with a strong sweetness that adds depth to any dessert recipe. The flavor itself is complex and has many different notes, especially top-quality vanilla extract.
Will it Sweeten My Coffee?
Yes, depending on how much you add. Because vanilla extract is so potent, it only takes less than 1/4 teaspoon to sweeten an entire pot of coffee. Taste a drop of the vanilla extract to check its sweetness before adding it to your coffee. Adding vanilla extract is a great way to reduce the amount of sugar you put in your coffee, which is important for your overall health and wellness. Try adding vanilla extract to your coffee with our recipe below if you're looking for ways to lower your daily sugar intake.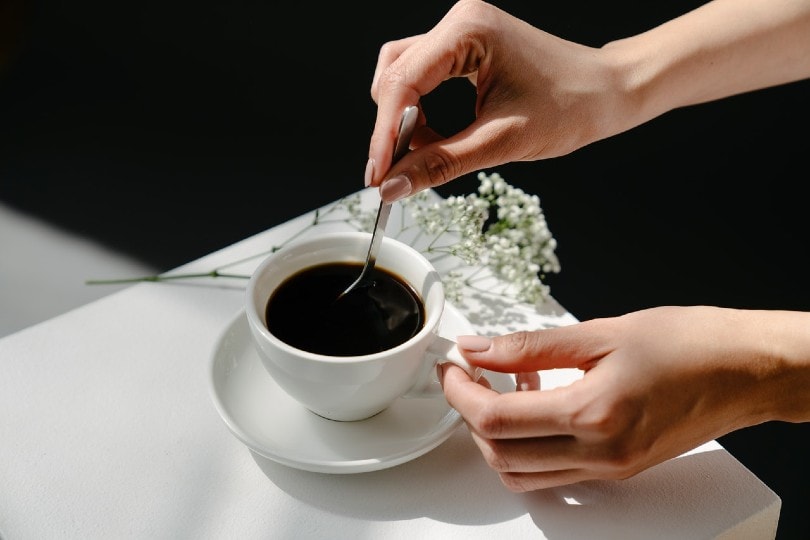 What to Look for When Buying Vanilla Extract
When buying vanilla extract for any kind of recipe, it's imperative to buy pure, organic vanilla extract. Real vanilla extract is always a translucent brown color, so anything clear or very light in color is artificial. Be careful of the word "pure", which can sometimes be misleading. If it's possible, always stick with organic vanilla extract.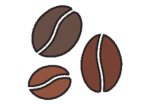 Benefits of Putting Vanilla Extract in Coffee
Vanilla extract is a great sweetener and flavoring for coffee, but it has some surprising health benefits, too. Even if you don't necessarily need flavored coffee, you might consider adding some vanilla extract anyway for some potential health and wellness reasons.
1. Vanilla is Calming
Vanilla may have a calming effect on some people, according to some studies. If you tend to get the caffeine jitters, try adding some vanilla extract to your coffee pot and stand by it as it brews. It may help reduce your stress levels while adding a wonderful vanilla scent to your kitchen.
2. Vanilla is Naturally Sweet
Like we mentioned above, vanilla extract is naturally sweet and low in calories. It's a great alternative for store-bought flavored coffee, but also an even better alternative to sugar. If you need to lower your sugar or you're watching your calorie intake, swap out sugar in your coffee for vanilla extract.
3. Vanilla Extract Contains Minerals
Vanilla Extract is a great source of antioxidants, containing small amounts of multiple minerals that may help you improve your overall wellness. Naturally sourced, organic vanilla extract will have magnesium in it, as well as calcium, phosphorous, and potassium.

Recipe for Vanilla Coffee (Hot or Iced):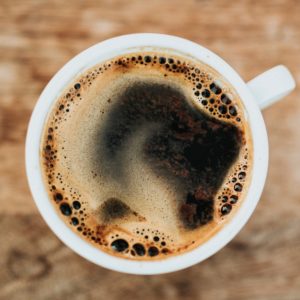 Hot or Iced Vanilla Coffee
Now that you know it's safe and even beneficial to add vanilla extract to coffee, try out these recipes for some tasty, vanilla flavored coffee.
Ingredients
Freshly brewed medium or dark roast coffee

¼-½

teaspoon

vanilla extract

Ice

for iced coffee

Dairy or Creamer

optional
Instructions
Brew around 24oz of coffee. For iced coffee, set aside to cool, then continue.

Add the vanilla extract to the carafe, stirring until fully mixed. (Tip: Add ¼ teaspoon and taste, then add more if it isn't sweet or flavorful enough)

Pour into a mug and add cream/dairy and enjoy. Serve over ice for iced coffee.
Nutrition
---
Featured Image Credit: Africa Studio, Shutterstock