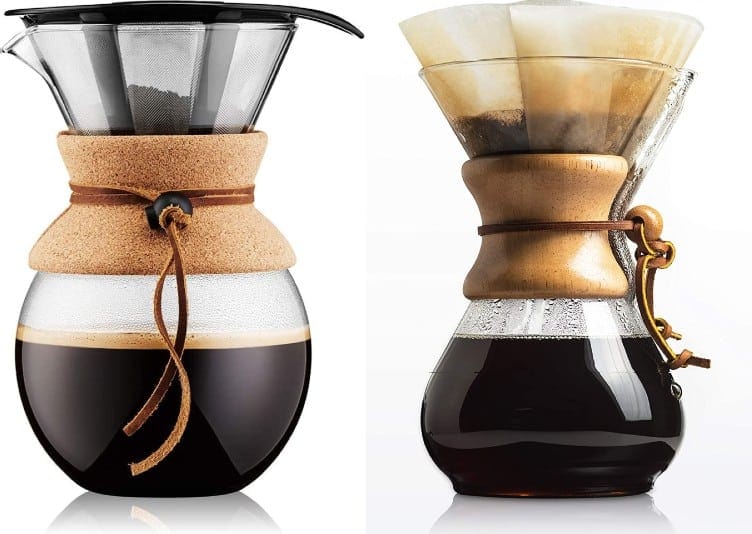 Are you wondering if you should buy a Bodum or a Chemex pour over coffee maker? At first glance, these brewers look very similar: they're both glass carafes with leather ties. But your experience brewing with them won't be the same — and one of these brewers will work a lot better for you than the other.
Which coffee maker should you buy? That's what we're here to find out! We put these brewers head to head so you can find your perfect model. Get ready to enjoy your coffee brewing experience!

All About the Bodum
Bodum is better known for its classic French presses, but it makes a high-quality pour-over brewer as well. This brewer, straightforwardly called Bodum's Pour Over, is a carafe made of borosilicate tempered glass. It features a choice of a silicone handle or a cork handle held on with a leather strap. And one of its best features is the stainless steel permanent filter, which will save you from having to buy paper filters — if you can handle a little silt in your cup. This brewer also includes a plastic lid to help maintain heat after you remove the filter.
Another of the Bodum Pour Over's best features? Its price, which is surprisingly low. You can choose among three sizes (17, 34, and 51 ounces), and the brewer is fully dishwasher-safe.
Pros
Very affordable
High-quality tempered glass and handle
Eco-friendly stainless steel permanent filter
Three sizes available
Choice of cork or silicone handle
Cons
Some silt in your cup
Less elegant design
Lacking health benefits of oil-free coffee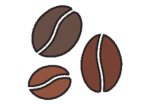 All About the Chemex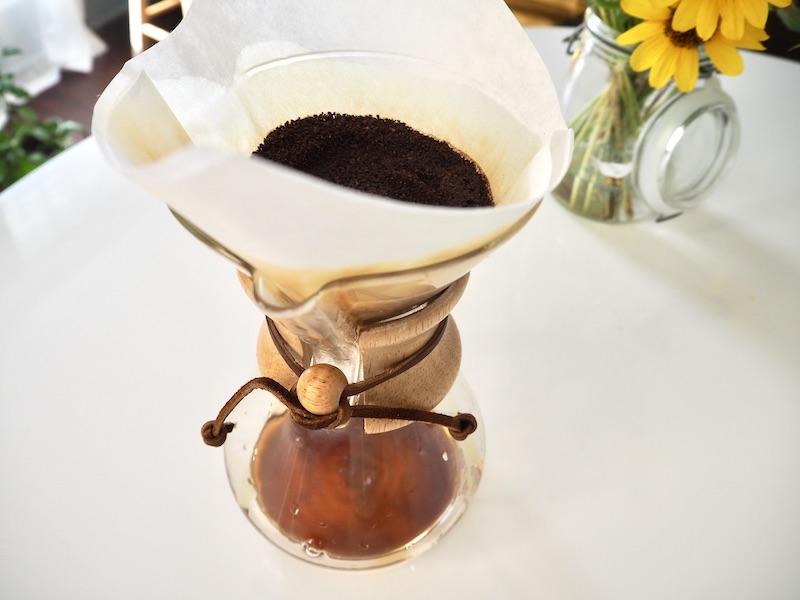 The Chemex is an iconic pour over brewer with an elegant design. This brewer is so beautifully designed that it's on display at the Museum of Modern Art!
Made of borosilicate tempered glass, this coffee maker has a removable wooden handle and a rawhide leather tie. To use it, you'll need to buy Chemex's patented paper filters, which are extra thick and absorb all of the natural oils in your coffee beans.
The Chemex isn't as affordable as the Bodum, but it is available in a range of sizes, including large 8- and 12-cup models. You can brew smooth, complex coffee for a crowd! Plus, it makes a great vase.
Want to know more? Read our full review of the Chemex.
Pros
Beautiful, classic design
Many sizes available
Smooth, clear coffee
High-end feel with wood handle
Cons
More expensive
Doesn't come with a permanent filter
Must buy special paper filters

Factors to Consider
Now that you're familiar with the basics of both brewers, it's time to take your pick! Here are a few major factors to consider:
Price
On this factor, the answer is clear: the Bodum costs about half as much as the Chemex. If your budget is small, that may be your best option.
Appearance
At first glance, these coffee makers look nearly identical. They're both glass carafes with handles held on by leather straps. But there are a few differences: the Chemex has a wooden handle, while the Bodum's handle is cork. The Chemex also has a distinctive glass bubble to mark the halfway point.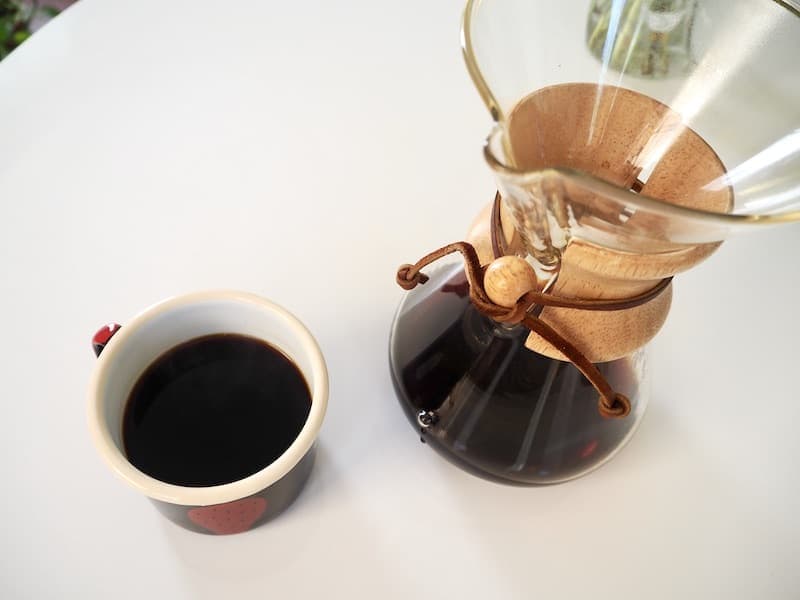 Coffee Quality
Both of these pour-over brewers will produce complex, tasty coffee — but the mouthfeel will be different. The Chemex uses thick paper filters that catch all of the natural oils and fine coffee grounds. The result is a cup of very clear, smooth coffee. On the other hand, the Bodum uses a permanent metal filter that allows oils and sediment to come through. This results in a richer, somewhat more aromatic cup of coffee with a heavier mouthfeel.

Bodum vs Chemex: The Bottom Line
Time for the big decision: should you opt for a Bodum pour-over or a Chemex coffee maker? If your budget is particularly tight or you want a compact coffee maker, you may prefer the Bodum. If your priority is an elegant brewer with a high-end feel that makes clear, complex coffee, we'd recommend the Chemex.
See also: