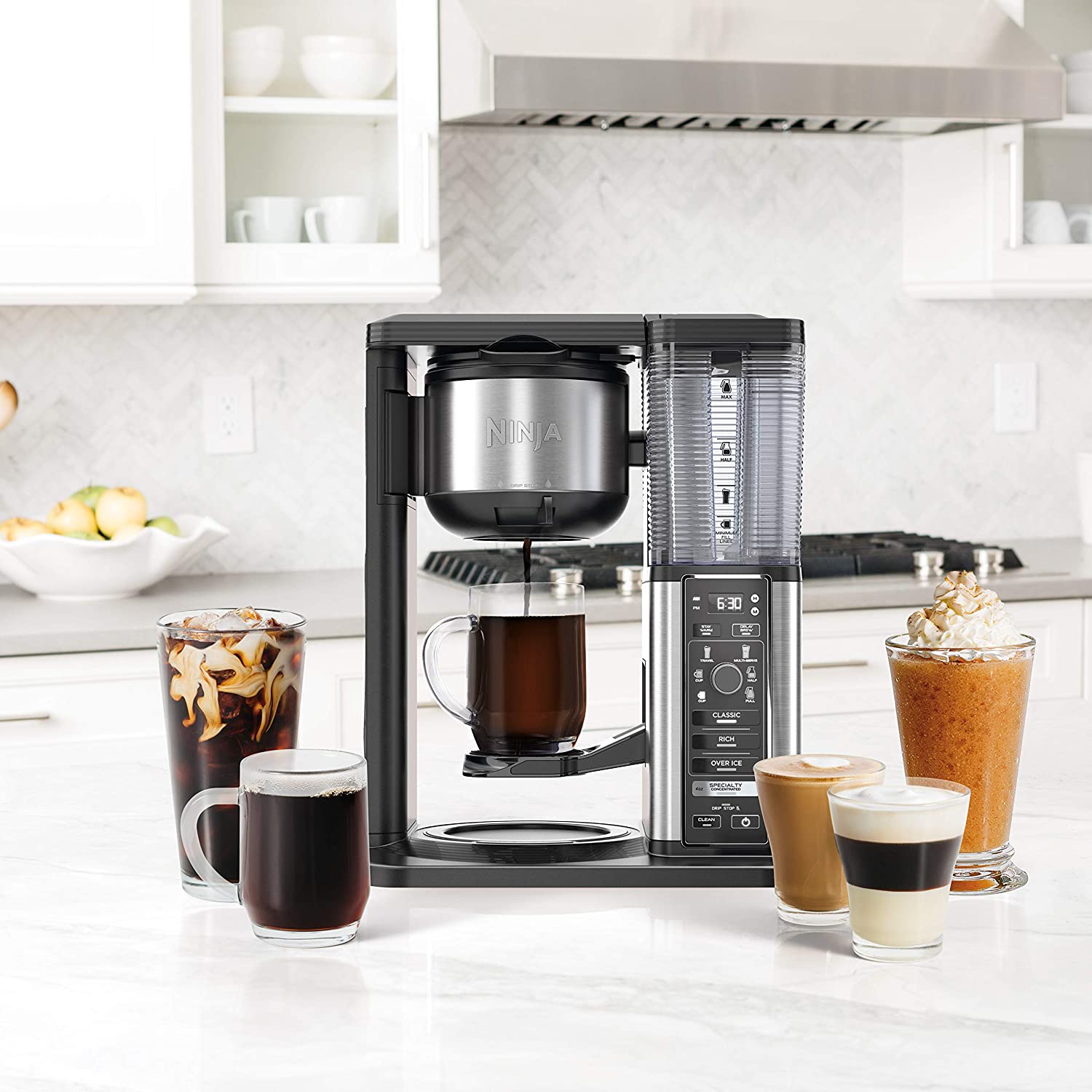 If you are a coffee lover like we are, then Black Friday is your favorite time of year because it's when we can get all of our important equipment for brewing on sale, and few things are more important than a coffee maker. If you are in the market for a new coffee maker and wonder what will be available this year, you've come to the right place.

The Best Black Friday Coffee Maker Deals in 2022
After the massive success of last year's sales, we expect to see plenty of brands putting their top models on sale.
1.

Keurig K-Mini Coffee Maker – 38% Off!
---
2.

Ninja 10-Cup Specialty Coffee Maker – 29% Off!
---
3.

Hamilton Beach 2-Way Brewer Coffee Maker (Single Serve & 12-Cup)

– Save 25%!
---
4.

Calphalon 14-Cup Programmable Coffee Maker

– 46% Off!
---
5.

Black & Decker DCM100B 12-Cup Programmable Coffeemaker

– 51% Off!
---
6.

Ninja CFP301 DualBrew Pro System 12-Cup Coffee Maker

– Save 22%!
---
7.

GE Drip Coffee Maker With Timer

– 51% Off!
---
8.

BLACK+DECKER 12-Cup Programmable Coffee Maker – Save 34%! 

What We Saw Last Year
Last year was a big year for coffee. Beans went up in price, and several new brands entered the market due to the high demand. Many people also bought new coffee makers, especially during the Black Friday sales, so you can expect more sales this year as well. Last year we saw several top brands like Mister Coffee, Cuisinart, Nespresso offer huge discounts on their top product to help more people start brewing fresh coffee in their homes instead of relying on a coffee chain.
Cuisinart offered the Cuisinart Coffee Center at a discount of more than $50. This popular coffee maker can brew up to 12 cups, has strength control, and even cleans itself. The Nespresso VertuoPlus was another model that offered customers more than $50 off the regular price tag during the Black Friday sale, and Mister Coffees' inexpensive coffee maker was on sale at half price.
Summary
As you can see, there are several models that we expect to see on sale, and we won't be surprised if there are lots more. As people spend more time at home, having a high-quality coffee maker that can help you start each day is essential. If you are getting interested in brewing coffee or have a tight budget, we highly recommend the Black + Decker 12 Cup Coffee Maker because it's effective without being expensive, and these pots will often last you for several years.
We hope you have enjoyed reading over this list and found a few brands you would like to try. If we have helped you prepare, please share our look into some possible Black Friday coffee maker sales on Facebook and Twitter.
See Also: Black Friday Coffee Bean Deals