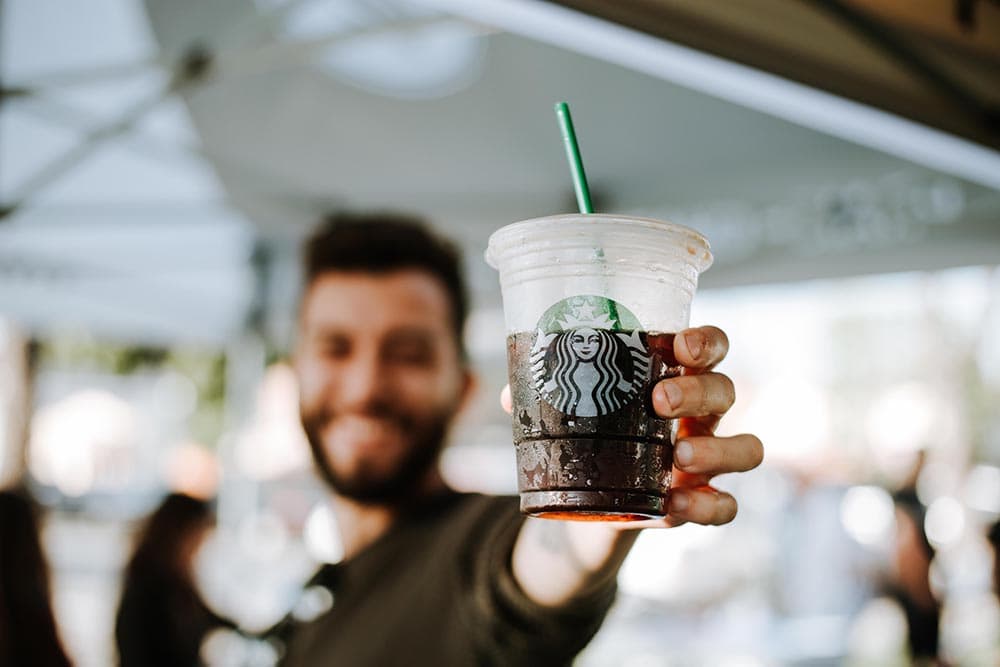 The Starbucks menu can be overwhelming. This is especially true if you're living a vegan lifestyle. It's difficult to know what's found inside each drink and whether those ingredients will adhere to your lifestyle. We feel your pain. Instead of sending you to your local Starbucks to ask questions and struggle with options, we've decided to make a list of the best Starbucks vegan drinks to make your life easier. Take a look at our favorites below to find a drink you can't wait to sample.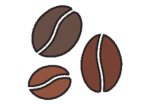 Top 10 Best Vegan Starbucks Drinks
1. Toasted Vanilla Oatmilk Espresso
One of the new additions to the Starbucks menu is the Toasted Vanilla Oatmilk Espresso. This drink is fully vegan just as it's ordered. It's made with Starbucks Blonde Espresso, oat milk, and caramelized vanilla syrup. The oat milk is completely free of animal-based products making this toasty, yet tasty drink a great choice for a vegan lifestyle.
---
2. Apple Crisp Oatmilk Macchiato
https://www.instagram.com/p/Ch7Z6UeLAjd/
As an official Starbucks fall vegan drink, the Apple Crisp Macchiato is a winning combination for your taste buds. This combo includes blonde espresso, apple brown sugar syrup, spiced apple drizzle, and oat milk. You can enjoy the Apple Crisp Oatmilk Macchiato iced or hot, whichever you prefer.
---
3. Cinnamon Dolce Oatmilk Latte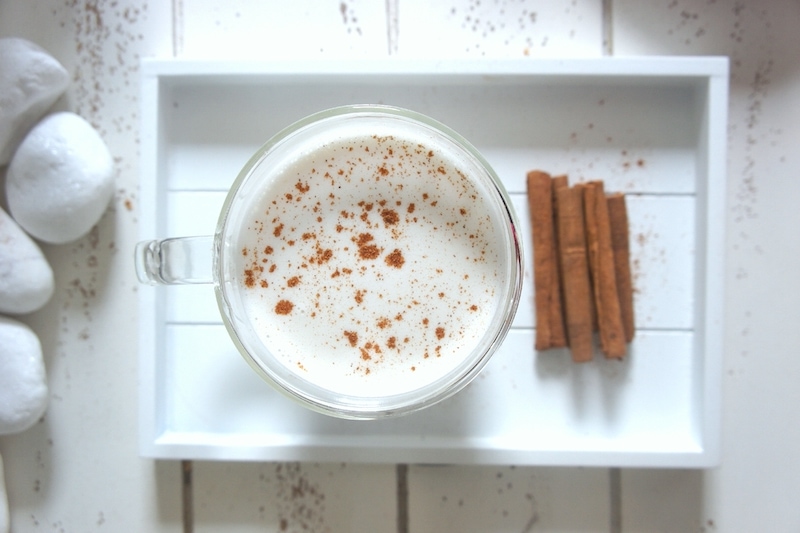 The Cinnamon Dolce Latte is a staple at Starbucks with tons of fans. Unfortunately, the original used cow milk. For those living a vegan life, that doesn't mean you can't try it. Instead of regular milk, simply ask for oat milk instead. You'll also need to steer clear of the whipped cream and sprinkles that are normally a part of this drink as they aren't vegan-friendly.
---
4. Cold Brew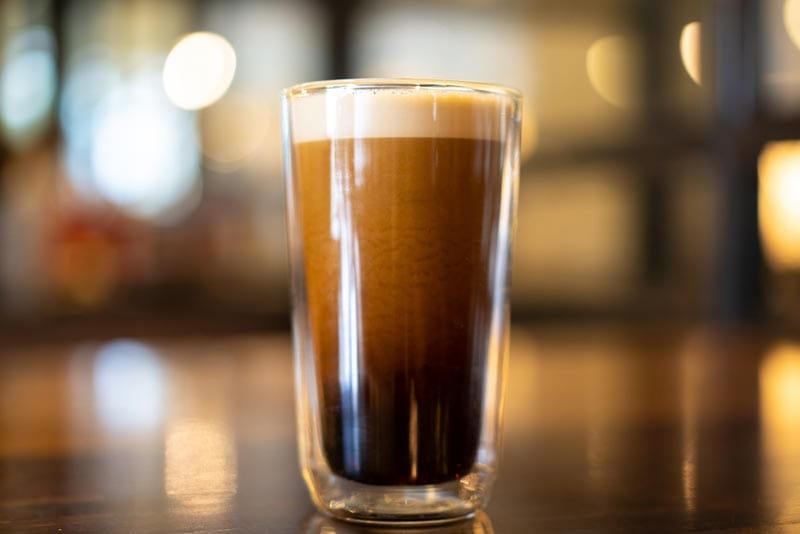 Starbucks Cold Brew is steeped for 20 hours and is one of the most popular items on the menu. It's also vegan-friendly. If you enjoy cold brew coffee and a vegan lifestyle, you have no worries. On occasions when you want a little sweetness added, simply ask for a splash of the plant-based milk of your choice.
---
5. The Pink Drink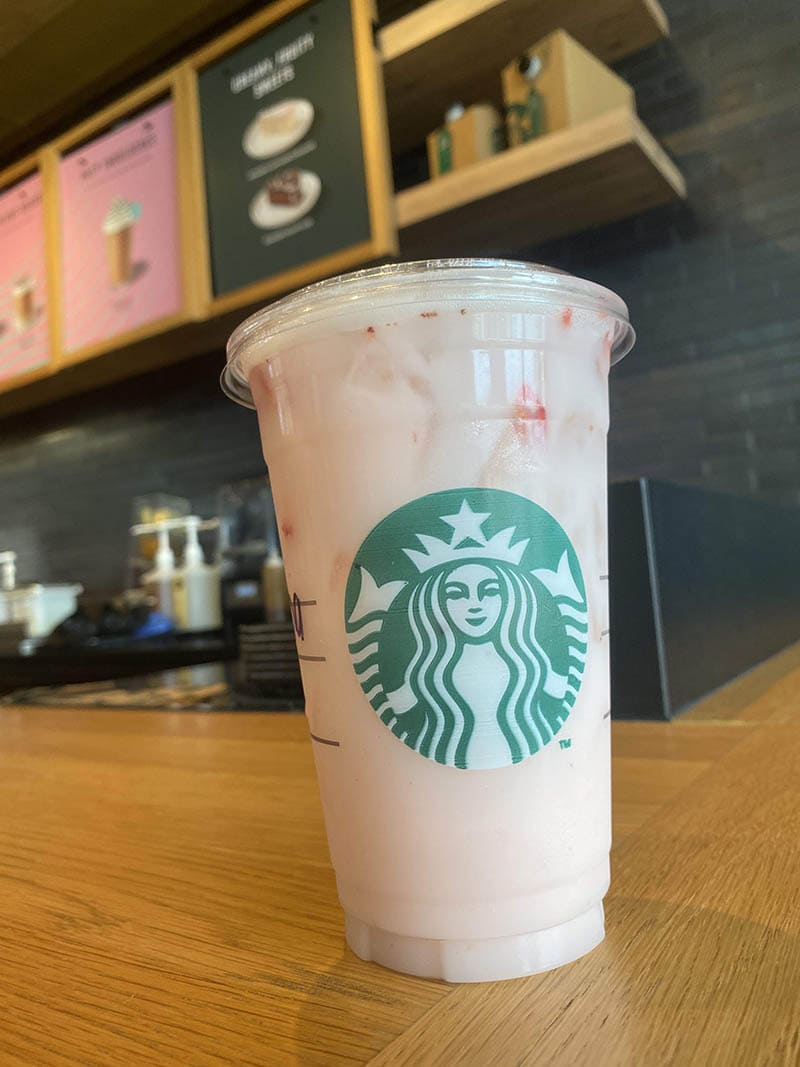 If you haven't heard people rave about Starbucks' Pink Drink, where have you been? This cool drink is made using the Strawberry Acai Refresher and coconut milk. The result is a yummy vegan treat that can make your day more enjoyable.
---
6. Iced Sugar Cookie Almond Milk Latte
When you want a taste of the holiday, Starbucks Iced Sugar Cookie Almond Milk Latte is your answer. This tasty drink is inspired by the nostalgia of family get-togethers and is 100% vegan. There's no need to ask for substitutions when you step up to the counter and order this one.
---
7. Iced Almond Milk Toffee Nut Mocha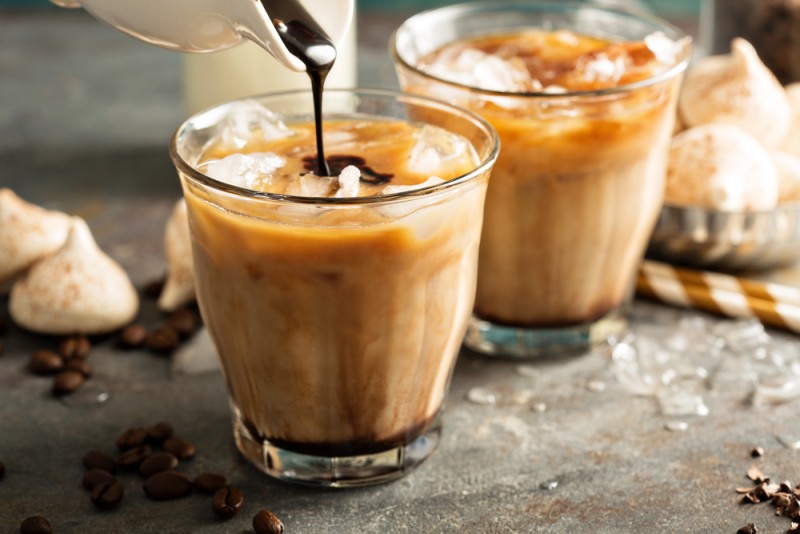 The name may be a mouthful, but so is the goodness you'll receive in your cup. The Iced Almond Milk Toffee Nut Mocha starts with an Iced Mocha and then adds almond milk and toffee nut syrup. Say no to the whipped cream your barista will offer and you have another great treat to adhere to your vegan way of life.
---
8. Brown Sugar Oatmilk Shaken Espresso
This drink has fortunately been vegan since it hit the menu. Starbucks uses blonde espresso, a bit of cinnamon, oat milk, and brown sugar syrup to create this masterpiece. The mix of creaminess and sweetness is perfect. You can enjoy this and the energy it provides without any worries.
---
9. Iced Coconut Milk Matcha Latte
Starbucks Matcha Latte is tasty and irresistible. Unfortunately, the original is made using cow's milk. To adhere to the vegan way of life, things must be shaken up. Ask for coconut milk as a replacement and indulge in the yumminess. The matcha and coconut milk blend well together making it a perfect combo.
---
10. Brewed Coffee
It may sound simple, but choosing any of Starbucks' brewed coffees is vegan-friendly. As we know, it's the additions that can change things. If you aren't a fan of plain, black coffee simply ask for oat milk, almond milk, or coconut milk as your sweetened cream. You can't go wrong with tradition.

Conclusion
Gone are the days of struggling to find a great vegan drink on the Starbucks menu. Stop by any store and speak with your barista. They can easily whip you up one of these tasty drinks so you can enjoy your coffee, without worries about damaging your way of life. Who knows, they may even have other suggestions for vegan drinks that you'll enjoy as well.
---
Featured Image Credit: Omar Lopez, Unsplash