Cuban coffee has quite a following, for good reason. If you've ever enjoyed a café con leche or a cortadito, you know how delicious this dark, sweet coffee can be. But when you want to brew Cuban coffee at home, where do you find the best beans? Don't worry: we're here to help you shop.
We've researched and tasted the top Cuban coffee brands. The result? This list of our eight favorites, complete with detailed reviews and a quick buyer's guide. Get ready for a delicious cup of Cuban coffee!
---
Comparison of Our Favorite Products in 2023
Image
Product
Details

Best Overall

Bustelo Supreme

Enticing aroma
Distinctive flavor
Rich body

Mayorga Cafe Cubano

Robust flavor
Smooth finish
Organic and kosher certified

Café Bustelo Cuban

Economical
Versatile brew
Rich flavor

Café La Llave

Economical
Intense aroma
Full body

Pilon Gourmet

Robust profile
Withstands cream and sugar
Creamy consistency
The 8 Best Cuban Coffee Brands
1. Bustelo Supreme Whole Bean Espresso Coffee – Best Overall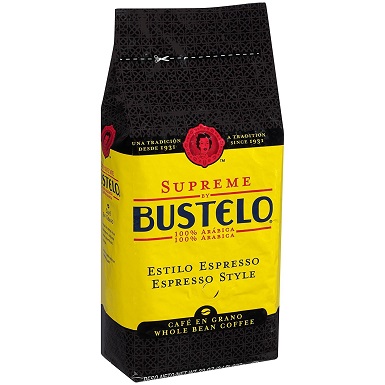 Having received accolades for making great café con leche, Supreme by Bustelo Whole Bean Espresso Coffee is in the lead. It's a rich, dark bean that allows you to control the density of the grind to perfect your desired flavor.
For experienced Cuban coffee lovers, the flavor may not ring quite strong enough. However, this flavor works well for a beginner just finding their way into the world of Cuban coffee.
From a brand that's been around for nearly 100 years, this choice will stand up to the addition of cream and sugar for a Latin kick with a sweet morning kiss. It's really the best Cuban coffee brand around.
Pros
Enticing aroma
Distinctive flavor
Rich body
---
2. Mayorga Cafe Cubano Whole Bean Coffee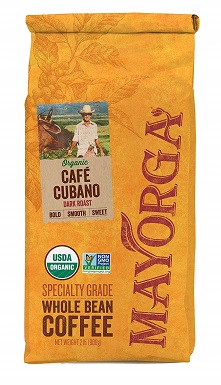 Mayorga Organics Café Cubano Dark Roast delivers a full-bodied flavor with a syrupy texture. It's noted as having rich profile, robust flavor, and dark, rich beans of a nice sheen without being too oily.
This choice may be too strong if you're not accustomed to a dark roast Cuban coffee. If you're a beginner, ease your way in with this one. While it's a little pricey in the one-pound package, if you decide you like the flavor, the price decreases significantly for the five-pound package. But typically, when trying a new coffee, the savvy coffee buyer will go for the smaller package, and it's that price that keeps this one out of the top spot.
Cons
Strong for beginner
Pricey in small size
---
3. Café Bustelo Cuban Espresso Coffee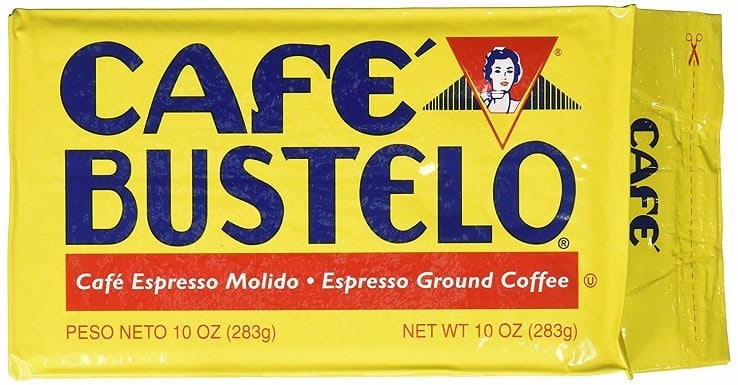 A dark roast especially for espresso, Café Bustelo Coffee Espresso is a popular choice for pre-ground Cuban coffee. It's recognized as working well in a variety of brewing methods and holds up with the addition of cream and sugar.
Created just for espresso, it's recognized as not being as robust as a typical dark roast for espresso, yet it also has a bitter aftertaste. For a medium roast seeker, this is rich in a flavor that you may enjoy, especially if you add frothed milk or other flavorings.
It's also an economical choice if you're on a budget and offers versatility for however you fancy your brew.
Pros
Economical
Versatile brew
Rich flavor
Cons
Bitter aftertaste
Weak aroma
---
4. Café La Llave Cuban Espresso
Four generations deep with a story that began in southern Cuba and continues today in Los Angeles, Café La Llave Espresso arrives finely ground and ready to create a cafecito. It has a sweet, chocolatey aroma and a boldness to start your day strong.
This signature dark roast is strong, maybe too much so for a beginner. Fortunately, with an economical price, giving it a try won't harshly impact your wallet.
With nearly 150 years under its belt, F. Gavina & Sons, Inc. debuted Café La Llave in 1972 and provide tradition with this Latin-style espresso.
Pros
Economical
Intense aroma
Full body
Robust profile
---
5. Pilon Cuban Coffee/Espresso Blend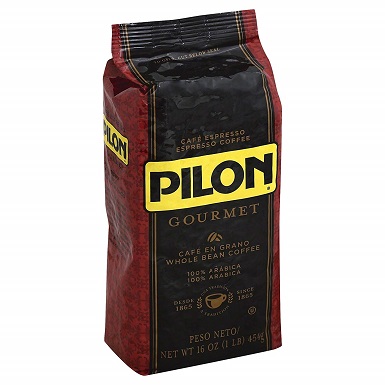 Pilon Whole Bean Restaurant Blend Espresso delivers a strong kick in the middle of our list. It's a dark, rich choice that holds its own as straight or with the traditional sweet Cuban-style preparation.
If you don't like a bitter bite to your coffee, this dark roasted choice won't satisfy. It's also on the pricey side, keeping it further down on our list.
As it is used in restaurants across South Florida, it can bring a little bit of Miami into your kitchen.
Pros
Robust profile
Withstands cream and sugar
Creamy consistency
Cons
Pricey
Bitter aftertaste
16 oz. package only
---
Next up as a pre-ground choice is Naviera Cuban Style Dark Roast. For 95 years, Naviera Coffee ran its operations in Tampa, Florida, and had a gourmet coffee shop in the same location. The coffee shop closed, and operations moved to another facility, leaving die-hard followers scrambling to find this coffee brand. Fortunately, it's still available online.
This dark roast is noted as having a robust profile with a chicory flavor. If you're not a fan of chicory, you will not like this one. Chicory is the ground root of a flowering plant in the dandelion family and has a distinct woody flavor. If you've never had it, you may not like it, but the lesser caffeine content will at least leave you less jittery if you're caffeine sensitive.
Pros
Affordable
Clean taste
Earthy notes
Robust profile
---
7. Chock full o'Nuts Cuban Roast – Best Ground Coffee
As our best ground coffee, Chock full o'Nuts Cuban Roast is a convenient choice with sweet notes and a lively aroma. Created with premium beans from Colombia, it's kosher certified and arrives in a stainless steel can to lock in freshness.
Another brand with nearly 100 years of experience in the coffee industry, it has quite the following of coffee lovers. The Cuban roast was introduced in 2017 as its darkest roast available. If you love a really strong roast that's bolder than bold, you may like this one. If that isn't your preference, you may not enjoy it, and the expensive price tag will only add insult to injury.
Pros
Complex profile
Pleasing aroma
Cons
Expensive
Sour finish
Bitter aftertaste
---
8. Pilon Espresso 100% Arabica Coffee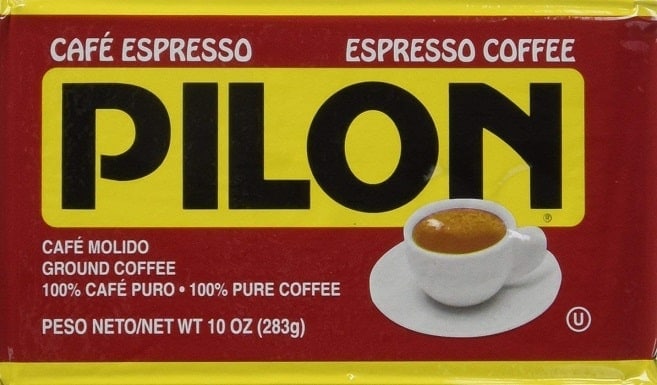 Trailing in last place on our list is Pilon Espresso 100% Arabica. It's a pre-ground choice at an economical price. It's an extra–fine grind that will work well in your espresso machine.
It's noted as having a bitter aftertaste, albeit holding up well with accompaniments. This choice may be slightly lackluster, especially as an espresso roast, for a Cuban coffee aficionado craving a smooth, bold delivery.
Pros
Affordable
Holds up to cream and sugar
Cons
Muted flavor
Lacks aroma
Bitter aftertaste
Weak strength
---
Buyer's Guide: How to Select the Best Cuban Coffee Brand
Whether you are just looking to taste a good Cuban coffee or want to try your hand at making one, it's important to keep in mind that in general, Cuban coffee has a reputation for its strength. A few things you'll want to pay attention to when choosing one are roast, texture, and value.
Roast
Even though its reputation is that of having the strength of gasoline, there are different roasts among Cuban coffee. Do your research so you can easily find a flavor to fit your taste preference. With light to dark choices, you are sure to find the best Cuban coffee without searching for too long!
Texture
The texture of Cuban coffee sets it apart from others. Once you try a good Cuban coffee, you'll understand exactly what that means. With the number of different Cuban coffee drinks that are typically served as espresso shots with sweet additions, you'll want to find a coffee that will hold up to your preferences. If you tend to have just a little coffee with your cream and sugar, you'll want to seek a choice that won't lose its gusto and weaken under pressure.
Value
As with all coffee, you want good value for the money spent. Options range from affordable to expensive. Research and compare so you're prepared.

Conclusion
In summary, our number-one choice is Supreme by Bustelo Whole Bean Espresso Coffee, which is sure to please with its distinctive aroma and rich body. Our runner-up, Mayorga Organics Cafe Cubano Dark Roast Whole Bean Coffee, pops in flavor and finishes smooth, as well as being organic. Our top choice for pre-ground Cuban coffee is Chock full o'Nuts Cuban Roast Ground, with its enticing aroma and quick convenience.
All great coffee starts with high-quality beans, so we hope that our reviews and shopping guide have helped you find a delicious Cuban coffee. Happy brewing!
SEE ALSO: How to Brew Café Cubano at Home