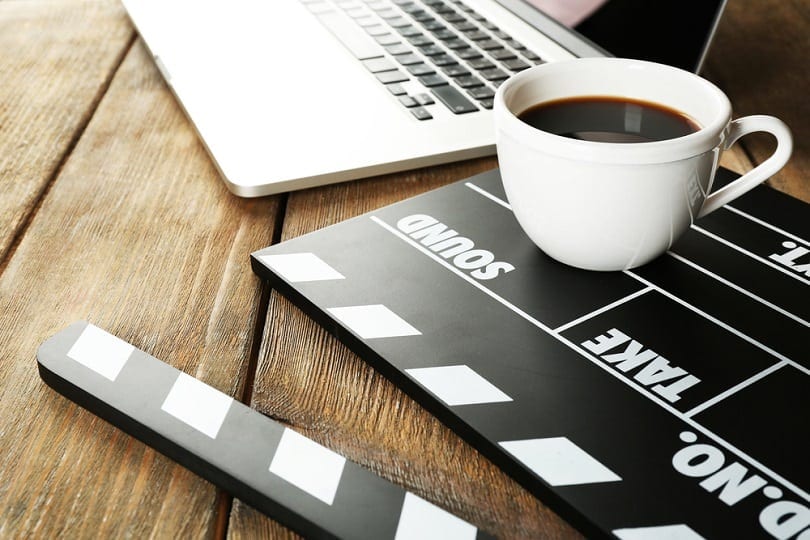 If you're anything like us, your love of coffee extends beyond your daily cup (or three cups) and more or less consumes your entire day. Whether you talk about coffee with friends or family, look for new coffee shops to try, or find recipes to make delicious coffee concoctions, it's easy to be obsessed with coffee and the culture surrounding it.
To get your coffee fix in a more relaxing way, we put together this list of eight coffee-themed documentaries you can watch today. Get your favorite coffee beverage ready, and start streaming!

Top 8 Fascinating Coffee Documentaries
1. Barista: The Battle for the Perfect Cup is On
Barista is an extremely engaging film about five of the top baristas in the world preparing to compete in the National Barista Championship. You may forget you're even watching a documentary because of how funny and approachable it is.
It's full of information on the world behind coffee preparation, which may just be your new favorite industry to learn about. We bet you'll have a whole new appreciation for the barista at your local coffee shop once you see just how much work some people put into the craft.
This documentary is available to stream on Hulu, iTunes, and Amazon Prime.
---
2. The Coffee Man
If you already watched Barista and enjoyed it, you're in for a treat with The Coffee Man. This documentary follows Sasa Sestic as he fights, barters, and smuggles — yes, really! — to become the top barista in the world.
If you thought the five baristas in the first movie on our list were crazy about coffee, just wait until you see the lengths Sasa is willing to go to in order to become the best!
Available on iTunes, The Coffee Man is both humorous and intriguing.
---
3. Caffeinated
If you fancy a bit of a dive into the process of farming, processing, packing, and roasting coffee, Caffeinated will happily deliver. You'll get to see the entire process from farm to cup, which should give you an idea of just how much work goes into your favorite morning beverage.
Caffeinated can only be streamed on iTunes, but it's certainly worth watching, especially if you don't already know much about coffee production.
---
4. Connected by Coffee
This coffee documentary, Connected by Coffee, is a great companion to Caffeinated, as it delivers a wealth of information about how coffee production affects farmers, workers in the industry, and the societies surrounding them
You'll be introduced to some coffee roasters who travel the world in search of green coffee beans. The documentary is engaging and lighthearted, but it still offers some insight into more serious coffee sourcing issues.
You can stream this one on iTunes as well.
---
5. Black Gold
Black Gold is the darkest of the coffee documentaries on our list, as it takes a deep dive into the social impact that coffee farming and production have on farmers and those who sell and trade beans.
Complete with footage and information on how coffee prices have led to feuds and even wars, the dark side of fair trade coffee is explored a bit, providing a fascinating look at the industry of coffee production.
Black Gold is another iTunes exclusive.
---
6. A Film About Coffee
You can't get any more straightforward than this documentary's title! A Film About Coffee is another that explores the many facets of coffee farming and production. They follow coffee beans from crop to cup, so you'll get an in-depth look at every portion of the supply chain that brings you your morning beverage.
This coffee documentary is a perfect introduction for those who don't know the ins and outs of coffee production.
You can watch A Film About Coffee on iTunes.
---
7. The Story of Coffee
Suppose you're interested in the entire production sequence of coffee from farming all the way to brewing but don't necessarily want super in-depth information. In that case, The Story of Coffee offers a tremendous top-level look at each piece of the puzzle.
This documentary is very easy to watch, and it supplies some great tidbits of information about the caffeine content of coffee and brewing techniques.
You can check out The Story of Coffee on Amazon Prime.
---
8. Hot Coffee
You probably remember the story of the woman who sued McDonald's after spilling their hot coffee on her lap, right? Well, you may have been largely misinformed about the case! Hot Coffee explores the legal proceedings in a way that's both informative and very engaging.
You can stream Hot Coffee on Amazon Prime.

Wrapping Up
There you have it: eight coffee documentaries to keep your interest piqued and your love of coffee going strong! We recommend watching all of these documentaries if you have the time, as each one offers a different view of the coffee industry and focuses on various aspects of everyone's favorite morning beverage.
---
Featured image credit: Africa Studio, Shutterstock