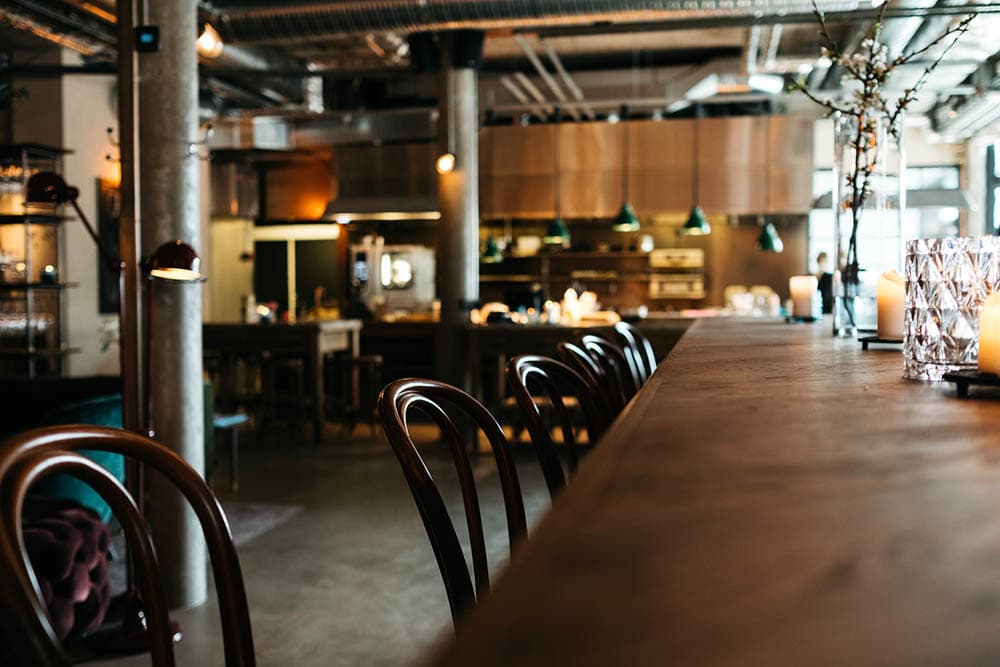 Stockton, California is known for its beautiful beaches, vibrant scenery, and numerous outdoor activities. But you may be surprised to find that you can find some of the best coffee houses in this wonderful city.
Whether you're a coffee connoisseur or new to drinking java, you'll find no shortage of wonderful coffee houses in Stockton. Not only do they have small coffee shops for those who want a little quiet place to get away, but they also have a great assortment of larger coffee houses that are livelier.
So, we've done some digging and we've found some of the most talked-about coffee shops in Stockton…and all for your visiting pleasure.

The 11 Best Coffee Shops in Stockton, California
1. Red's 13 South
13 S San Joaquin St, Stockton, CA 95202
Red's 13 South is another spot located in the busy area on San Joaquin Street. This is a small quaint spot that offers an especially cozy atmosphere for those looking for a bit of quiet amongst the noise.
The menu is just big enough to give you just enough coffee and food items for easy ordering, and not too many where it'll overwhelm you the first time you're there. They have a ton of daily special drinks that are always worth inquiring about. And the owner, Mike, is known for serving up drinks himself. This spot is open Monday through Friday from 6 a.m. to 11 a.m.
---
2. House of Shaw-Espresso Café
227 Dorris Pl, Stockton, CA 95204
House of Shaw-Espresso is another popular cafe spot located in Stockton. It's a family-owned joint and serves high-quality coffee in a laid-back and mellow atmosphere. If you love coffee, you'll definitely find some of your favorite brands at this location.
They have great baristas who will gladly serve it up your way. They also have a nice assortment of breakfast items including bagels, croissants, and other sweet pastries to help feel your belly before you go. Be sure to check out their iced mocha and Turkish coffee if you love spiced coffee beverages. They're open 7 days a week.
---
3. Legendary Coffee and Books
445 W Weber Ave Unit 144A, Stockton
Legendary Coffee is located inside the popular historic Waterfront Warehouse. It's a unique coffee shop that is the perfect spot to do a bit of reading. If you prefer a cafe that has a quieter atmosphere where you can study or get some alone time, here is the place to visit.
They also have a great selection of interesting books to read and purchase. Their coffee selection is a bit on the small side, but they definitely make up for it with atmosphere and great customer service. If you're in Stockton for the weekend or staying longer, this spot is worth checking out–and they're open Monday through Saturday.
---
4. Empresso Coffeehouse
22 N San Joaquin St., Stockton, CA
This coffee house is one of the most popular coffee houses in Stockton and has been for quite some time. If you want a quick piping hot cup of joe or a tasty iced frappe, this is the place to go. They're located in a few areas, including San Joaquin street and March Lane street.
There's also a location in Janet Leigh Plaza. All of the spots serve up gourmet coffee and have a variety of different espresso drinks that regulars have grown to appreciate. Most locations are open seven days a week and you can even call your order in beforehand to make for a quick pick-up.
---
5. Grinding Grounds
2491 E. Freemont, Stockton, CA
Whether you're new to the Stockton area or have been living there for years, chances are that you've heard of this cafe. Grinding Grounds has been around for a while and it's one of the most popular spots in town.
They have it all, including tasty lattes, espressos, americanos, and a variety of smoothies and teas. So even if you don't drink coffee, you'll likely find the right beverage to quench your thirst at this location.
They also have an interesting mix of homemade creations, as the shop's creator, Alicia Gonzales loves to mix up different concoctions for her patrons. The cafe is open Tuesday through Sunday.
---
6. Poppy Coffee
4343 Pacific Ave, Ste a-1, Stockton, CA
Poppy Coffee is a lively and fun spot to visit if you want to try different blends and high-quality coffee beverages. They're open seven days a week from 6 a.m. to 4 p.m. and are located on Pacific Avenue.
They're known for their wide variety of flavored syrups and everything in the shop is made from scratch. So if you want to try something new to spice up your daily cup of joe, here is the best place to do it. There is a lot of artwork, plants, and other fancy decorations in the cafe, making it the perfect place to vibe out with your friends or solo.
---
7. Terra Coffee
912 N Yosemite St Stockton, CA 95203
This cafe is definitely one to add to your wishlist. All the coffee blends are sourced locally in the neighborhood and there's always somewhere to sit. Terra Coffee also has a new location which is located on Yosemite street–it's just a short distance from the popular Victory Park.
The atmosphere itself is laid-back, friendly, and more than welcoming. On the menu, you'll find a number of tasty coffee beverages and some non-coffee beverages as well. The shop is open from Tuesday through Saturday from 7 a.m. to about 2 p.m. You can also find them on Instagram as well.
---
8. Trail Coffee Roasters
501 E Main St, Stockton, CA
Trail Coffee Roasters is a boutique cafe that has been around for years and is one of the favorite go-to spots for Stockton's avid coffee lovers. This cafe also serves as a roastery. They have two locations, one of which is located downtown and the other on Main Street and California Ave.
If you enjoy a lively atmosphere while you sip on a great cup of joe, here is the place to go. They have a handful of specialty blends, made right in the cafe that are worth checking out. Both locations are usually open Monday through Friday and you can make an order online for a quick pick-up.
---
9. Cuppajo Coffee
2626 Pacific Ave Stockton, California 95204
Cuppajo not only has an interesting name but an interesting blend of premium coffee beverages as well. They make many of their own blends and they're served up fresh and hot for you Monday through Saturday. The shop is open from 7 a.m. to 2 p.m.
Be sure to check out their selection of pastries before you go. Whether you need a coffee beverage or a non-caffeinated drink such as hot chocolate or tea, they have it. Their menu is rather small, but it has just the right mix of beverages and homemade pastries to send you on your way with ample energy and a full stomach. You can also place orders online for carryout and delivery.
---
10. Plaza Perks
306 E Main Street Stockton, California
Located about a block up from the San Joaquin County court, this cafe has some pretty interesting beverages that are worth checking out. They have premium coffee, a mix of energy drinks, and pastries that are made right there in the shop.
The cafe also has a small list of lunch menu items including salads and sandwiches to help fill you up for the day. Plaza Perks is open Monday through Friday from 7 a.m. to 3 p.m. They're located on Main Street (in the middle of everything), so you shouldn't have any trouble signing them in this busy area.
---
11. In-Season Market & Nursery
215 E Alpine Ave, Stockton, CA
Believe it or not, this coffee shop is actually a nursery as well as a farmer's market. Right. Who knew all of these things could exist in unison? If you love fresh food in the sound of young children in addition to your cup of joe, here is a spot for you.
They have loads of fresh produce, delicious coffee beverages, and various pastries guaranteed to satisfy your sweet tooth. The shop also has a beautiful oasis outside in their garden in addition to an excellent breakfast and lunch menu. They're open Monday through Sunday and you'll be impressed by the number of delicious premium blends that they have available.

Final Thoughts
There is absolutely no shortage of awesome cafe spots in Stockton California. After all, it is California, a place where coffee lovers are dedicated and serious about their blends. So, if you're planning a leisurely trip to Stockton or going there for business, be sure to check out one of these spots online before you go.
Note that some may have Covid restrictions at the moment — so be sure to bring your face mask. But the good thing is that many of the cafes also have outside patio options to help you practice social distancing.
---
Featured Image Credit: Jonas Jacobsson, Unsplash