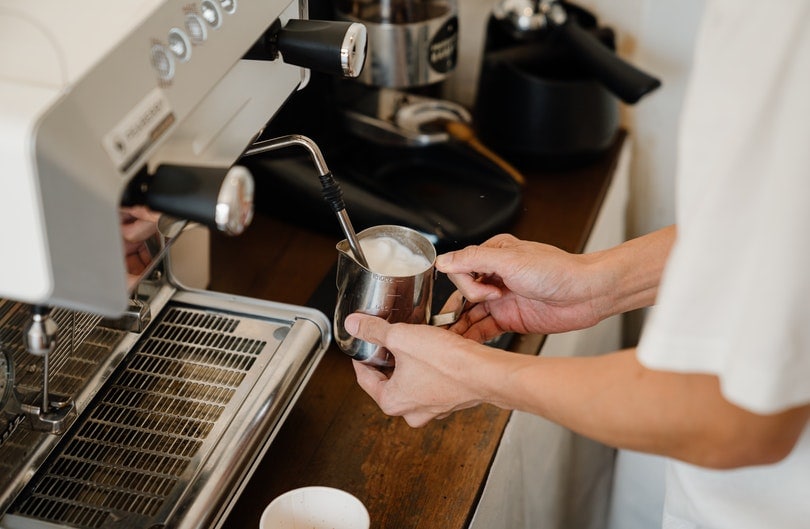 Coffee shops have long been connected to the pulse of communities within cities. They are a place to relax, catch up with a friend, or just enjoy a hot caffeinated beverage. Many of these shops are in multifunctional spaces to provide an opportunity for the community to gather around the arts.
Detroit isn't one of the first metropolitan areas we associate with a good coffee shop. However, there are some incredible places to visit in Detroit. Whether you're starting your morning or need that afternoon jolt of caffeine, try one of the shops on this list if you're in the area.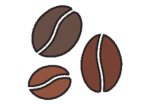 The 10 Best Coffee Shops in Detroit:
1.

The Red Hook Greenway
2761 E Jefferson Ave Suite C, Detroit, MI 48207
Originating in Ferndale, the Red Hook opened a second location in the Detroit community, Greenway. Because of its location, Red Hook Greenway is an easy stop for bike traffic. Both locations feature the same delicious drinks and snacks that their faithful customers have come to love and appreciate. They now have a third location open in West Village, Detroit, so be sure to try some locally-sourced snacks when you stop by!
---
2.

Detroit Sip
7420 W McNichols Rd, Detroit, MI 48221
If you're looking for a comfortable place to chill, then the Detroit Sip is the place to be. This Bagley cafe offers a low-key setting—perfect if you need to work or study. Detroit-themed espresso and coffee drinks take center stage. However, if you're looking for a snack while you work, you'll find all sorts of local eats like cakes and other baked snacks, or you can get a bowl of soup on a rainy day.
---
3.

Oloman Café
10215 Joseph Campau St, Hamtramck, MI 48212
The Oloman Cafe is a multi-function space that heavily supports the local art community. During the day, they serve all sorts of coffee and espresso drinks. Plus, they have some incredible paninis and locally-made French-style pastries to choose from. In addition to satisfying the caffeine needs of Hamtramck residents, their multifunctional space supports a photography studio and performance spot. They also have space for private events to rent.
---
4.

Stella Good Coffee
3011 W Grand Blvd #110A, Detroit, MI 48202
If you're working in the New Center area and looking for an afternoon dose of caffeine or a quick snack, Stella Good Coffee is worth checking out. In addition to locally-roasted coffees and tea, they also feature baked goods and soup from Avalon Bakery and Russel Street Deli. There isn't a ton of seating. So, this is a grab-and-go-type coffee shop, but it's well worth the stop.
---
5.

Detroit Vintage
10335 W 8 Mile Rd, Detroit, MI 48221
There's something special about a weekend-only cafe; it's as if the pleasure of going out doesn't wear out throughout the week. Detroit Vintage offers pour-over or French press coffee, and they often have fresh-baked goods available to go with your cup. When the warmer weather arrives, you'll be able to enjoy their patio, and, if you stop by on the first Friday evening of the month, you can enjoy poetry and open mic night.
---
6.

Coffee Down Under
607 Shelby St, Detroit, MI 48226
Coffee Down Under is a fitting name for a coffee shop in a basement. But as an Australian-styled coffee bar, the name isn't inspired by its location. It's a relatively new coffee shop but is here to stay. With the award-winning Proud Mary Coffee, they are giving their customers comfortable classics.
However, if you want to experience some Australian favorites, they've got you covered. When you go in, try the long black—nothing like a double-shot of espresso or ristretto poured over hot water. Another huge positive for Coffee Down Under is its emphasis on sustainability and an eco-friendly lifestyle.
---
7.

Cafe Alto
3100 Woodward Ave, Detroit, MI 48201
When one coffee shop closes, another one opens; that must be a proverb from the book of coffee. When New Order Coffee closed in Brush Park, Cafe Alto came on the scene. Not only do they have a great menu of coffee and espresso drinks, but they also do it with beans roasted in-house. Plus, they offer some locally-sourced treats from places like White Wold Patisserie or Dooped Donuts.
---
8.

Milwaukee Caffe
447 E Milwaukee Ave, Detroit, MI 48202
Milwaukee Caffe doesn't have much space, but that's the point. This Italian-inspired coffee shop takes its inspiration from the cafes that owner Ashley Davidson frequented while going to school in Italy. The idea behind a standing-only coffee bar is to emphasize relationships. Instead of going to a till and making an exchange of money, you walk up to the bar and chat with your favorite barista while they make your beverage.
---
9.

Public Square Detroit

19180 Grand River Ave, Detroit, MI 48223
When two brothers, Jason and James Edwards, combined their dreams of opening a business together with their mutual love for all things coffee, Public Square Detroit was born. Until they closed down in 2020, Town Hall Caffe was the local Grandmont Rosedale coffee hub. When Jason and James came along in 2021, they brought coffee back to the community in the same location. In addition to its incredible coffee menu, non-coffee drinkers can enjoy a lavender or blueberry lemonade. Public Square Detroit also offers baked treats from the local Avalon Bakery.
---
10.

The Gathering Coffee Co.
2831 E Grand Blvd, Detroit, MI 48211
Competing with the sheer number of coffee shops in a place like New York City can be tough, which is why the owner, Emily Steffen, chose Detroit to build her dream. She not only wanted to bring a coffee shop to the community but also wanted a space where people could relax. The communal space is a great "workplace" for working remotely. It also has a photography darkroom for public use, where artists can use it for free or at cost. You can expect a wide variety of drinks, from lattes to drip coffee, as far as the menu.

Conclusion
The best thing about drinking coffee in a non-chain coffee shop is that you support local residents in their dreams and passions. In almost all cases, these shops are small enough that you can build relationships with the owners, so you're not just another customer, and it's not just another cup of coffee.
---
Featured Image Credit: Ketut Subiyanto, Pexels