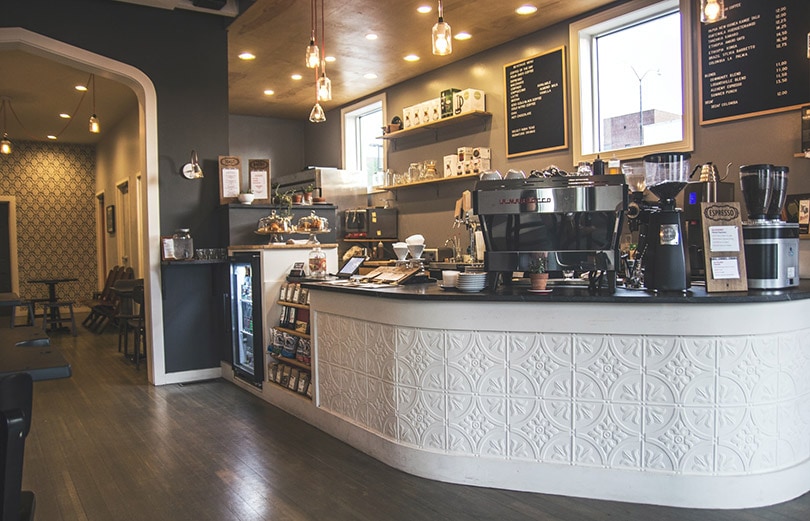 San Jose is a remarkable city that is unique to the other notable cities in California. It has a tranquil vitality that can be easily missed. Even asserting itself as the capital of Silicone Valley is done with unassuming confidence.
As the epicenter for computer tech, however, the city buzzes with an atmosphere of innovation, excitement, and calm energy. In other words, it is the perfect setting for a growing coffee culture.
The past several years have shown remarkable growth in independent coffee shops and coffee roasters. Like the city itself, though, you may need to look hard before you see the individual gems hiding in plain sight.
While we agree exploring the city for those one-of-a-kind spots can be fun, time is not always on our side. So, we cheated.
In true spoiler-alert fashion, we will share ten amazing (perhaps slightly under the radar) coffee shops in San Jose. Below, you will find details on each cafe's location, specialty, menu, and more!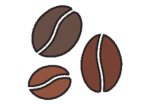 Top 9 San Jose Coffee Shops
1. Philz Coffee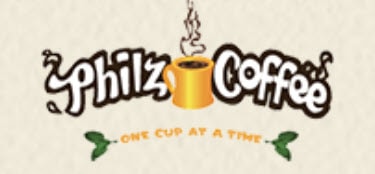 118 Paseo de San Antonio, San Jose, CA 95112
What To Order: Jacobs Wonderbar, Tesora, Dancing Water, and Silken Splender, Ambrosia Coffee of God, Hazelnut, New Manhatten
On par with the city itself, Philz Coffee is about blending culturally different coffees to create a new and unique blend. Founder Phil Jaber was a coffee enthusiast who mixed blends in his spare time. Now, his coffee shop is one of the most popular in the city due to its founder's dedication to warmth, hospitality, and quality. Jaber's blends have also become notable with many of them available in-store. Not only can you choose from your favorite brew, but you can pick light, medium, or dark roast, as well.
---
2. Peet's Coffee & Tea
1295 The Alameda, San Jose, CA 95126
What To Order: Churro Latte, Sweet Cinnamon Oat Foam Cold Brew, Iced Churro Caramel Macchiato
Peet's Coffee is an interesting mix of the coffee shop and delivery service. They have locations all across the US with a cafe in downtown San Jose. Serving both coffee and tea, you can stop by or sign up for their coffee subscription service where your favorite brew is delivered right to your door. There are many blends to choose from all of which are hand roasted to order. If you are in the shop, take advantage of the calm and friendly vibes to enjoy one of Peet's Coffee & Tea season specialties that are out of this world.
---
3. Voltaire Coffee Roasters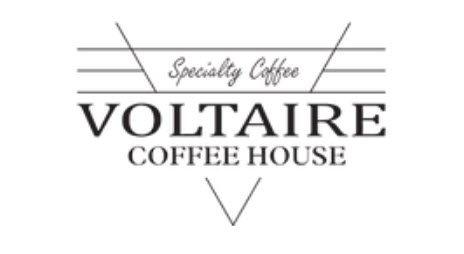 360 S Market St #80, San Jose, CA 95113
What To Order: Avocado & Egg Crostini, Banana Bread, Flat White, Nutella Latte, Spanish Latte, Indonesia Blue Dragon blend, Kenya AA blend
Interestingly named for the Philosopher who was known to drink 50+ cups of coffee per day, Voltaire is an independent coffee bean roaster that sources their beans from quality, fair trade farms around the world. They offer many blends and roasts to please your individual taste. You can pick up a bag in the cafe while you're getting one to go. With a clean, modern look, this is a great cafe for a lunch break or afternoon conversation with friends. They serve bagel sandwiches and other pastries, plus tea, juice, chai, and more.
---
4. Spectra Coffee
 5353 Almaden Expy #52, San Jose, CA 95118
What To Order: Cafe Au Lait, Rose Latte, Feelin Lucky, Mango Wango Tea, Banana Cream Latte, Orange Blossom Latte, Avocado Toast, Ricotta Toast
Spectra Coffee is one of those all-around great places that will work for your lunch break, business, meeting, chat with friends, or when you're with the whole family. They have a varied menu of coffees, teas, and snacks. Their house blend coffee is delicious, and their knowledgeable baristas are developing new blends all the time. If you are for something sweet, try some of their locally baked yummy morsels like cookies, muffins, and brownies. You can also grab yogurt, bagels, and other small menu items for dining in or taking to go.
---
5. Chromatic Roastery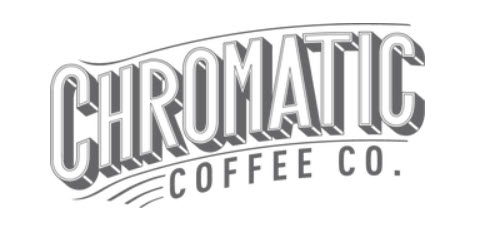 460 Lincoln Ave #10, San Jose, CA 95126
What To Order: El Salvador-Mamatita, Congo-Mapendo Women's Lot, Papua New Guinea-Kunjin, Columbia-La Virgen, Ethiopia-Aricha Anaerobic Natural
Chromatic Roastery is a great coffee shop with even better coffee beans. These sustainable coffee makers hand roast their coffee in a light to medium blend that has just enough flavor and boldness to suit everyone. They have a range of blends, as well. Sourcing locally when they can, Chromatic's team is dedicated to the art of fine coffee. They share this love and dedication in the cafe which has a pleasing rustic and industrial atmosphere that is warming and inviting. You can also grab a pastry or other small meal when you stop by for your latte, mocha, or Americano. Don't forget to grab some merch as a souvenir.
---
6. Roy's Station Coffee & Tea
197 Jackson St, San Jose, CA 95112
What To Order: Espresso, Latte, Cappuccino, Americano, Flat White, Mocha latte, Chai Tea, Green Tea
Roy's Station Coffee & Tea is a trendy, chic, and fun new place that is in the heart of Japantown. Family-owned and passed down to the next generation, these happy coffee enthusiasts have turned a gas station into an impressive place to relax. Serving Verve beans, they have come up with some delicious specialty coffee drinks that make it worth the trip to see them. Not just that, they also have a variety of specialty teas depending on what you are in the mood for. With their large outdoor dating area, you can either sip your brew in the fresh air or enjoy the ultra-sleek and modern interior of Roy's Station.
---
7. Blue Bottle Coffee
368 Santana Row Suite 1020, San Jose, CA 95128
What To Order: Coffee and Virunga Chocolate Set, Honduras Paz Parainema, Kenya Nyeri Kiawamururu, Ethiopia Gedeb Metad Washed, Classic Blend Granola
Blue Bottle Coffee is located right in the heart of San Jose. With the farmers market right next door, this is a great stop to grab a great cup of joe while shopping for the week. Designed with a minimalist feel, the exposed beams and floor-to-ceiling windows give the space an airy, comfortable, open vibe. When now in the shop, you can sign up for Blue Bottle's subscription service where you can have their blends brought to your home. They also offer a section of tea bags, coffee brewers, and accessories all with their signature aesthetically pleasing, minimalist look. Also try out their granola, chocolate, and extras. Dedicated to spreading knowledge on the art of brewing, you won't go wrong with a cup of their finest.
---
8. Hannah Cafe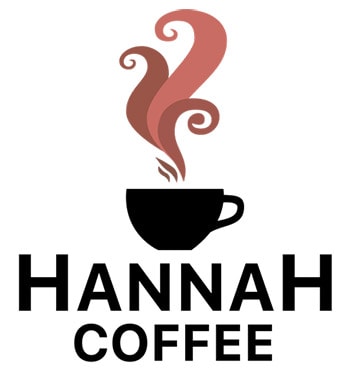 754 The Alameda #80, San Jose, CA 95126
What To Order: Espresso Con Panna, S'mores Latte, Breve Latte, A-A-Ron Latte, Iced Swiss Mocha Latte, Iced Pumpkin Creme Brulee Latte, Frozen Just Peachy, Chocolate Gone Bananas Smoothie, Cool Cucumber Lemonade, Mini Feta & Spinach, Green Monster Hot Wrap
Hannah Cafe is a trendy spot with a friendly and knowledgeable staff. They serve up a fantastic house blend that can be served as a traditional espresso drink, cold brew, or drip coffee. They also offer teas, hot chocolate, iced coffees, smoothies, and lemonade. You can also make your trip into a meal with their tasty lunch menu of sandwiches and salads. Hannah's serves pastries, baked goods, bagels, and other small snakes, too. This is a great place to meet a friend or strike up a conversation with a new one. Found in a convenient section of San Jose, this place is a clear winner.
---
9. Crema Coffee Roasting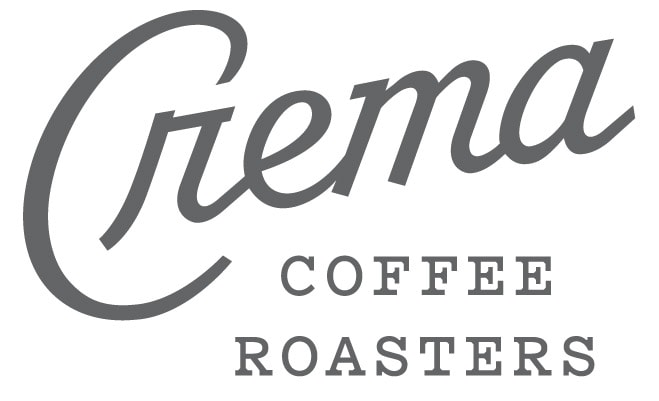 238 Race St, San Jose, CA 95126
What To Order: Cuban, Cortado, Espresso, Cup of Horizon Supreme, La Danta, or Asrar Haraz, Kashmiri Chai, Askinosie Hot Chocolate, Ice Coffee, Elderflower Tea
Crema Coffee Roasting is a timed and true cafe that hand-roasts their beans to rich, creamy, goodness. They are an eco-friendly company that had made it their mission to eliminate as much waste as possible while also serving the community to the best of their ability. Crema Coffee sources from farmers they have had a steady relationship with, and they are a zero-waste and carbon-neutral company. Built from the ground up, founders Rachel and Ben have created cafes and roasters in several states. Along with some locally sourced pastries, you can grab an espresso beverage, specialty, brew, or a bag of beans to go.

Coffee and San Jose
San Jose is by no means a new city. It was first established in 1877 under the name El Pueblo de San Jose de Guadalupe. It wasn't until the end of the Mexican-American War in 1850 that the name was changed to the City of San Jose. The asterisk wasn't added until 1979.
Over time, San Jose saw many major changes. Primarily an agricultural town for over a century, westward expansion and modern advancements kept the city economically sound.
It was home to the country's most lucrative mercury mine (and still is), and it acted as a supply station during the gold rush.
In the 1870s, San Jose was the natural favorite for a cannery and dried fruit factory due to its high fruit yields. By the 1930s, it was the largest cannery in the world with 18 additional factories being worked. Still, San Jose remained economically well behind Los Angeles and San Francisco.
Until Silicon Valley made the city the epicenter for computer tech companies. The .com era boosted economic growth like never before turning San Jose into a modern-born city that lacked major segregational infrastructures of the past.
Ethnic shops are not isolated to cultural areas of the city. Business and organizations are intertwined naturally.
Not surprisingly, residents hold their city's unique diversity close. Visitors often find the city elusive and hard to navigate. Swanky museums are on hidden side roads, and Asian markets are next to banks and prominent law firms.
As you can imagine, the rich complexity of coffee culture is at home in San Jose. It accents the diversity of the city and its creativity.
While Covid slowed down the coffee culture's growth, it is still flourishing. Just more slowly.

Final Thoughts
San Jose is a city that needs to be explored with open eyes and no expectations. The unique atmosphere of the thriving, youthful, and diverse city will not disappoint you when once you find your footing. The same can also be said of their coffee. While some cafes are well-known and easy to spot, others require more patience. All of them, however, are proud members of the San Jose community, and its growing coffee culture.
Looking for more coffee shops?
---
Featured Image Credit: Matt Hoffman, Unsplash