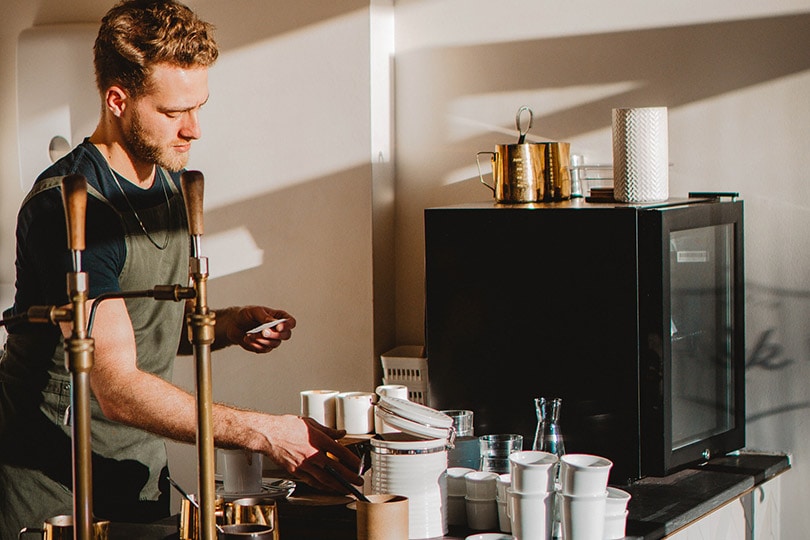 Our search for great coffee never ends. This time, we've found ourselves in Oklahoma City, Oklahoma. Whether you're new to the city or lived here all your life, it's clear that the mix of the downhome familiarity and big city flare is perfectly balanced here. Now, what about the coffee? Just like the vibe of Oklahoma City, the coffee is varied and inviting. Let's take a look at our top 10 coffee shops in Oklahoma City that we suggest you check out the next time you're on a coffee voyage.

The 10 Best Coffee Shops in Oklahoma City
1. Elemental Coffee

815 North Hudson Ave, Oklahoma City
If you're traveling through Oklahoma City, you'll most likely spot an Elemental Coffee shop at some point. When you do, stop and try it, we promise it won't disappoint. This staple of coffee life in Oklahoma City offers special blends made from their own roasts. You can even purchase a bag of beans to take home and make yourself. Besides their amazing coffee, Elemental also has a breakfast, lunch, and brunch menu with some tasty meals to make your brief sojourn even better.
---
2. Eote
7 NE 6th Street, Oklahoma City
If you're looking for something new in the coffee world, Eote is the perfect coffee shop to visit. They strive for perfection, both in coffee and in their atmosphere. The baristas inside are specially trained and work their magic with each cup they pour. The owners of this establishment have gone to the ends of the earth, which is what Eote stands for, bringing coffee beans from seven different countries together for a bit of special crafting, which we as coffee lovers get to enjoy. On Thursdays, you can stop by for a free tasting and uncover what special blend or flavor they've come up with. Even if you aren't in the mood for a cup of coffee, tours of their roastery are also offered when you simply want to learn more about the world of beans.
---
3. Leaf + Bean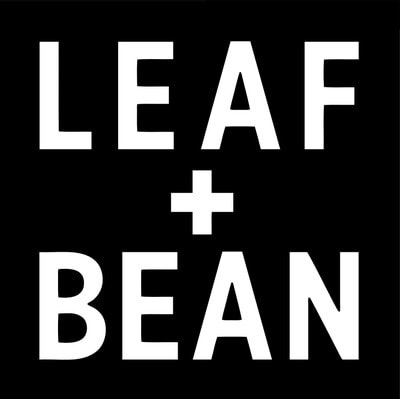 2901 NW 36th Street, Oklahoma City
While Leaf + Bean functions in a more toned-down atmosphere, they still offer amazing coffee to enjoy when you stop by. The design of the interior aims to allow privacy for those who meet up for coffee. The espresso drinks that are hidden inside, however, are well worth the stop. You'll also enjoy the locally sourced baked items and seasonal extras they offer throughout the year.
---
4. Stella Nova
4716 N. Western Ave, Oklahoma City
If you're looking for the perfect blend of the reliability of a chain like Starbucks but at a great locally-owned coffee shop, Stella Nova has it. From the moment you see the building, and the cute coffee cup on top, you'll fall in love. Great people, amazing coffee blends, tasty treats, and even a few souvenirs to remember your stop at the delicious coffee shop are all brought together in one place.
---
5. All About Cha
7300 N Western Ave, Oklahoma City
The interior design of All About Cha is enough to catch your attention when you walk through the door, but the great tastes and level of commitment by the baristas will keep you coming back. Everyone inside offers their own unique touch to the experience in this coffee shop. Whether you're sampling their menu of coffee beverages, teas, or sweets you won't forget the flavor. The Korean beans are roasted to perfection and the experience is well worth the visit.
---
6. Coffee Slingers
1015 N Broadway, Oklahoma City
Coffee Slingers takes advantage of the rustic feel of Oklahoma City. When you walk in, things feel simple. This makes sitting down to enjoy a great cup of coffee even more enjoyable. Using beans they've sourced from Latin America and roasted themselves, the coffee drinks offered at Coffee Slingers are tasty and memorable. While you're there, don't hesitate to try the food menu or grab a sweet treat. You'll simply adore everything on the menu.
---
7. Culture Coffee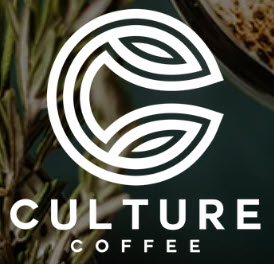 1029 NE 6th Street, Oklahoma City
Culture Coffee is the first black-owned coffee shop in Oklahoma City. When stopping by, you'll meet people and employees who are focused on community and culture. You'll also get to enjoy a great-tasting cup of coffee or choose the coffee beverage of your choice. Grab a baked good while you're there and make your stop complete—you'll thank us later.
---
8. Clarity Coffee
431 West Main Street, Suite A, Oklahoma City
If you're downtown and looking for a new, tasty shop to try, Clarity is a great choice. While they may be new to the area, that doesn't mean they lack in the flavor department. They are constantly on the search for the best beans around. This dedication makes its way into your cup of coffee. If you're a fan of cold brew, make sure to give it a go here. Remember, when you fall in love with the coffee, you can buy some for home, or order online when you get there.
---
9. Not Your Average Joe

1227 North Walker Ave, Suite 300, Oklahoma City
This coffee spot in Oklahoma City is Not Your Average Joe. Once you step inside, you'll be met by smiling faces, the smell of great coffee, and an atmosphere of love and respect. This coffee shop employs special needs adults to make everyone who visits experience better. You'll not only enjoy the foods and drinks you order, but the community vibe is off the chart.
---
10. The Red Cup
3122 N Classen Blvd, Oklahoma City
The Red Cup is more than a coffee shop. If you have a sweet tooth to go along with your coffee addiction, this is the ideal place for you to visit. Each cup is hand-crafted and amazing while the treats are simply to die for. You can enjoy the patio while you indulge. After one visit, this will instantly become one of your favorite stops downtown.

In Conclusion
As you can see, Oklahoma City has a wide range of coffee shops, tastes, and experiences to check out when you're in the city. Whether you're looking for a quick cup on the run or want to sit down and enjoy the atmosphere, these 10 shops deserve your attention. Give them a try and you may discover the perfect shop for you.
---
Featured Image Credit: Bhuwan Bansal, Unsplash