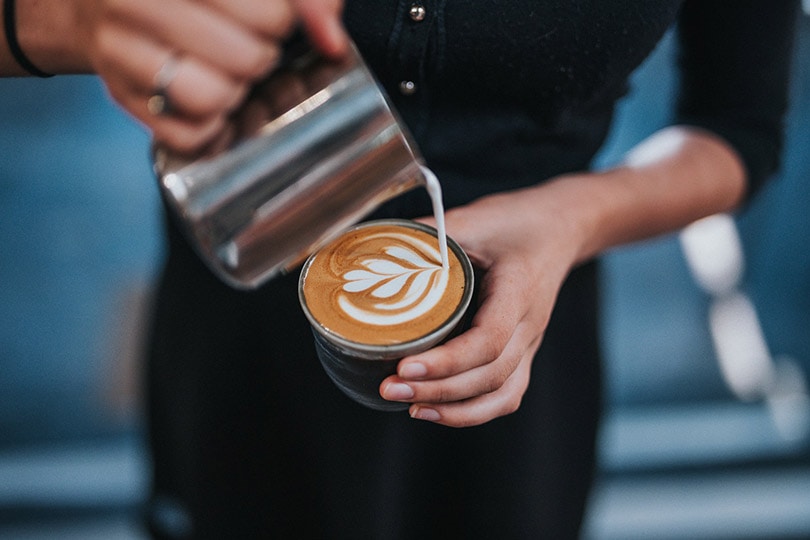 Omaha is an interesting city to visit if you are looking for beautiful open scenery with moderate temperatures and entertaining tourist attractions. It's full of interesting museums, cultural centers, and 5-star restaurants that are worth noting.
But what about coffee? Whether you're a coffeeholic or just an occasional coffee drinker, you will be pleased to know that there are quite a few awesome coffee shops in Omaha that are worth a visit or two while you're in town. Check them out below.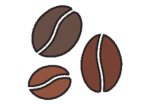 The 8 Best Coffee Shops in Omaha
1. A Hill of Beans Coffee Roasters
14512 W Center Rd. Omaha, NE 68144
A Hill of Beans Coffee Roasters is a local Omaha coffee shop that is loved by locals and regular visitors. They have their own signature roasts, which include a wide range of flavors and tastes. The café was established in 2005 and they've been going strong ever since.
The cafe sells coffee beans, teas, and their roasts include specialty coffee drinks, including cappuccinos, Nitro, americanos, cold brews, and pour-over options.
---
2. Accelerando Coffee House
7023 Cass St., Omaha, NE 68132
Accelerando Coffee House is an awesome artisan shop that also serves a number of different specialty coffee blends. If you're looking for a place for a fun work-study or a little socialization, here is a spot to consider. Both owners are musicians and avid coffee drinkers. The flavorful, handcrafted coffee drinks made here include lattes, expressos, and pour-overs. They also have a nice mix of freshly-made lunch and breakfast items if you want a bite to eat.
---
3. Culprit Bakery and Cafe
1603 Farnam St. #101, Omaha, NE 68102
This local hotspot is just big enough and serves tasty sandwiches (with handmade bread) and coffee in a variety of different brews. You can also enjoy a variety of special sweet treats, including scones, doughnuts, and delicious beignets. It's rarely overcrowded, and according to many online ratings, the service is great.
---
4. Amateur Coffee
3913 Cuming St, Omaha, NE 68131
Amateur Coffee is a smaller coffee shop that's perfect for anyone looking for a great coffee without the big Starbucks-like crowd. It was founded in 2018 by Jacob Wichert and Jasmyn Wichert. Their carefully crafted coffee blends come from local coffee farms and are roasted for maximum flavor.
Amateur Coffee offers a coffee subscription and has a variety of blends, breakfast items, and vegan pastries at the cafe. You can also purchase their specialty brews on their website.
---
5. Howlin' Hounds Coffee
712 South 16th Street Omaha, NE
Howlin' Hounds Coffee is a unique coffee shop with a friendly and warm atmosphere. Their tin ceilings and mellow music make this place a favorite for locals looking to wind down in the evening or make a quick stop during lunch hours.
They serve a variety of specialty and standard coffee drinks, including lattes, French Press brews, macchiatos, cappuccinos, and Americanos. The cafe also serves fruit juices, Italian sodas, and a nice selection of teas. And if you're looking for a quick snack, they have fresh fruit, pastries, and other sweets available for you to enjoy.
---
6. Archetype Coffee
3926 Farnam St, Omaha, NE 68131
Archetype Coffee set up shop in 2014 in the Midtown area of Omaha. It's one of the biggest coffee shop brands in the city of Omaha. The owner, Isaiah Sheese, has years of experience in the coffee industry and sources his organic coffee beans from local farmers.
Archetype is sure to serve you an awesome espresso, tea, or other hand beverage to help you get your day started. They have three locations throughout the city and are typically open Monday through Sunday.
---
7. Dundee Double Shot Coffee
118 N 50th St., Omaha, NE 68132
Dundee Double Shot is located in Omaha's Historic Dundee neighborhood and has been there for over 10 years. They're known for their classic fresh coffee brews and delicious homemade pastries. They offer 32 brew options, specialty milks, smoothies, teas, and hot chocolates.
And if you're hungry, you can grab one of their freshly prepared breakfast or lunch items to go. This cafe is often frequented by both locals and tourists and is a great place to unwind for breakfast or lunch.
---
8. Karma Koffee LLC
587 N 155th Plaza, Omaha, NE 68154
Karma Koffee is situated in the middle of the Pepperwood Village area. It opened in 2014, and one of its main selling points is its focus on meditation and karma and providing excellent coffee. Karma Koffee offers a variety of loose-leaf and bagged teas, specialty coffees, and juices.
This comfy shop also sells several breakfast and lunch items, including sandwiches, salads, and homemade pastries and soups. They're open daily for lunch, breakfast, and brunch.

Final Thoughts
If you're visiting the city of Omaha for the first time, be sure to check out one of these local coffee spots for breakfast or lunch. Most of these shops are open Monday through Sunday, and you're sure to find one that offers your favorite blend.
---
Featured Image Credit: Tyler Nix, Unsplash