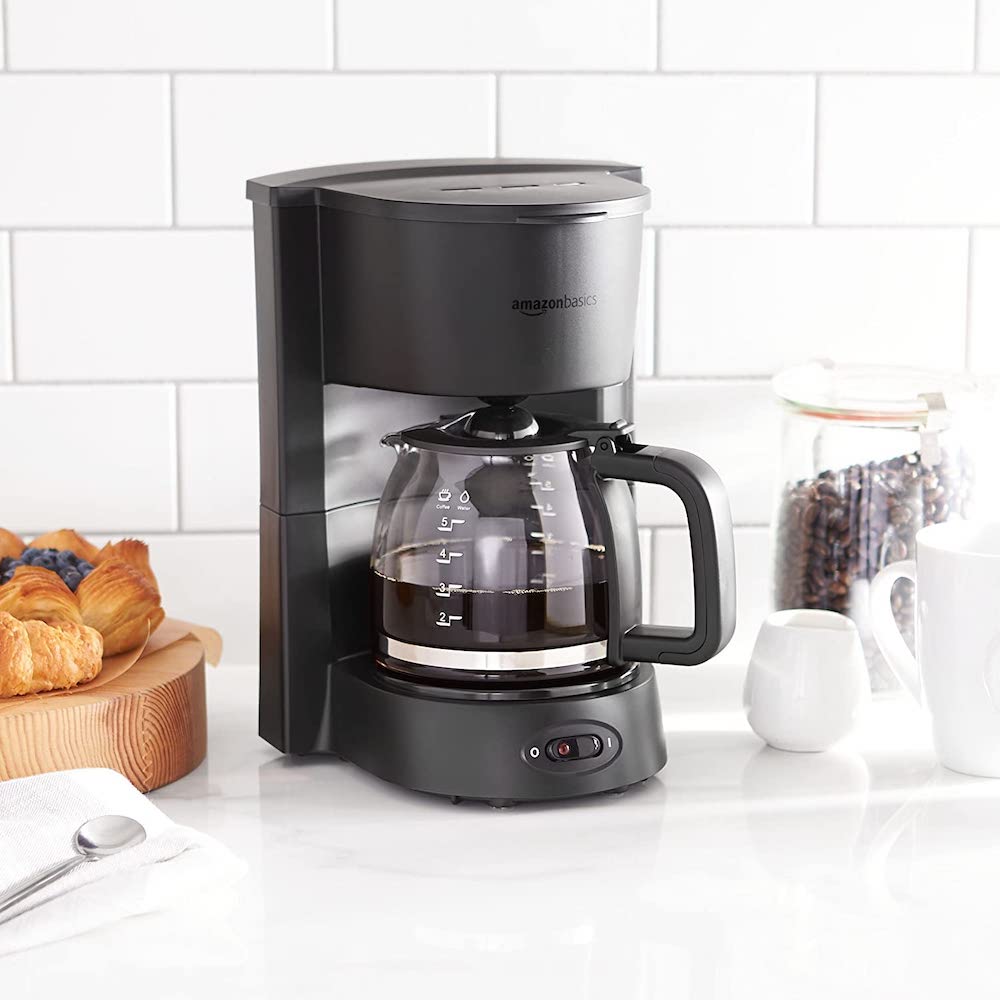 If you need your daily dose of caffeine to get going in the morning, then you know the importance of getting the right coffee machine.
The wrong model means you'll spend extra time preparing your coffee, slowing your whole day down. Worse, it could mean that you end up with coffee you don't like. Unfortunately, shopping online for a great coffee maker isn't always easy. There are many kinds to consider, and it can be hard to tell if you're getting a good deal.
Our reviews are designed to cover the best and worst aspects of each machine. With that information, you'll be able to find the best one for your needs, while avoiding flaws that would ruin your coffee. Get ready for your new favorite coffee maker!
---
Summary of our Favorites for 2023
Image
Product
Details

Best Overall

Zojirushi Zutto

Slim frame
Removable water tank
Transparent water window

Bonavita 5 Cup

Excellent temperature control
Dishwasher-safe parts
Thermal carafe

Best Value

AmazonBasics 5-Cup

Compact
Brew pause
Reusable filter

BLACK+DECKER CM0700BZ

Brew pause
Reusable filter
Ergonomic carafe

BLACK+DECKER DCM600B

Water window
Easy-clean warming plate
One-touch start
5 Best Five-Cup Coffee Makers – Reviews
1. Zojirushi Zutto Drip Coffee Maker – Best Overall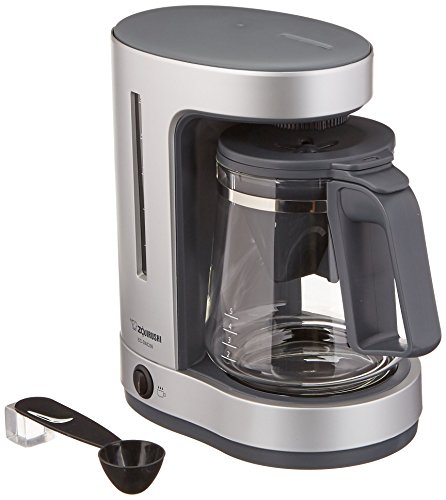 If you want the best option on the market, get the Zojirushi EC-DAC50 Zutto 5-Cup Drip Coffeemaker. It's expensive relative to its capacity, but with a machine that works this well, it's worth that high price. This model is compact enough to live on your counter full-time, though it's also small enough to live in a cabinet between uses. It comes with a very innovative water tank. You can either remove it and fill it at the sink, or you can use the water window on the machine to fill to your desired level.
This coffee maker also has an all-day hot plate. After turning the machine on to brew, it remains on until you turn it off. You can have hot coffee all day, even if you go hours between cups. That's not something all coffee makers provide. If you want a simple coffee machine that's easy to use and makes great coffee, there's no reason to pass over this one.
Overall, we think this is the best 5-cup coffee maker available in 2021.
Pros
Slim frame
Removable water tank
Transparent water window
All-day hot plate
---
There's a lot to like about the Bonavita 5-Cup One-Touch Coffee Maker. It has extremely good temperature control, so you get a great-tasting cup of joe every time. The water is dispensed at between 195 and 205 degrees Fahrenheit, so you'll get a cup of coffee that you love. Plus, there's a pre-infusion mode that soaks the beans before brewing to unlock more of their flavor. If you like the idea of extracting every iota of flavor from your beans, this model will serve you well. It's also easy to clean, since most of the parts are dishwasher-safe.
This model also comes with a thermal carafe. These are passive devices, designed to keep coffee warm for longer than a standard carafe. However, their design renders them incompatible with hot plates, and this machine lacks one. You can keep your coffee warm for up to two hours, but if you're looking for warm or hot coffee after that mark, you'll need to microwave it. Overall, this is the coffee maker for those who love the taste of coffee, though those who want to sip all day may want a different one.
Pros
Excellent temperature control
Dishwasher-safe parts
Thermal carafe
Pre-infusion mode
---
3. AmazonBasics 5-Cup Coffeemaker – Best Value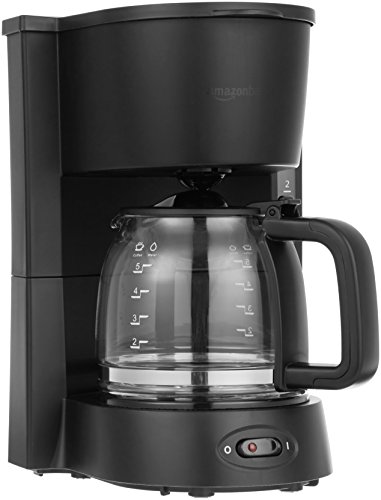 Amazon's Basics program often provides high-quality products at nearly unbeatable prices, and the AmazonBasics 5-Cup Coffeemaker is no exception. This model is well-engineered, and it takes up no more space than necessary for a machine with its capacity. It also has a well-functioning brew-pause feature. While many machines claim to have this feature but leak when the carafe is removed, this one lives up to its billing. Also included is a reusable filter, which keeps coffee grounds corralled during brewing, and is easy to clean and less costly to operate.
However, the thing we like most about it is that it retails for about a third of what you'd pay for the top model on our list. That makes it an incredible deal. What keeps it out of the top two is the fact that it's a slow brewer. Compared to most others, you'll be waiting a few more minutes. Still, if you're willing to put up with that flaw to save a lot of money, this coffee maker is a great choice.
Pros
Compact
Brew pause
Reusable filter
Great price
---
4. BLACK+DECKER Coffee Maker (CM0700BZ)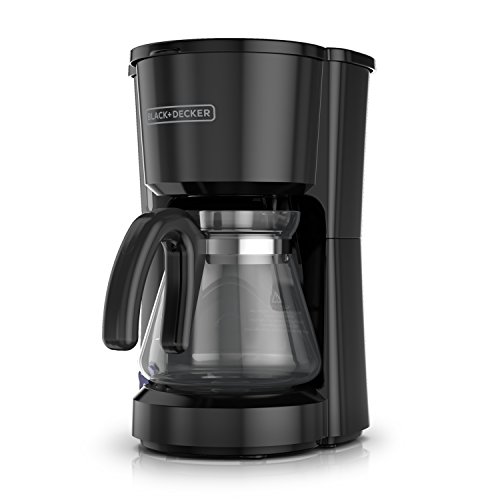 Sometimes, you find coffee makers that make good coffee at a reasonable price, but they don't perform well enough in other areas to justify a purchase. The BLACK+DECKER 5-Cup Coffeemaker (CM0700BZ) is one of those models. To its credit, it does come with a well-functioning brew-pause feature. If you want to pour yourself a cup of coffee before the entire brew cycle is over, you can, without making a giant mess. It also has a reusable filter that will save you money in the long run versus using paper filters. The carafe is ergonomic, which isn't something everyone is looking for, but it's a feature that can't hurt.
Unfortunately, it lacks an automatic shutoff. There are some electrical and heat-related issues here, but those are fairly unlikely. The hot plate runs hot, and this machine is more prone to burning coffee than others, so it's not a good choice for keeping coffee warm all day. It's also pretty bulky for a model with its capacity. For the size, you'd expect it to be a ten- or twelve-cup coffee maker. Overall, this coffee maker is not the best value for the price.
Pros
Brew pause
Reusable filter
Ergonomic carafe
Cons
Lacks automatic shutoff
Bulky
---
5. BLACK+DECKER DCM600B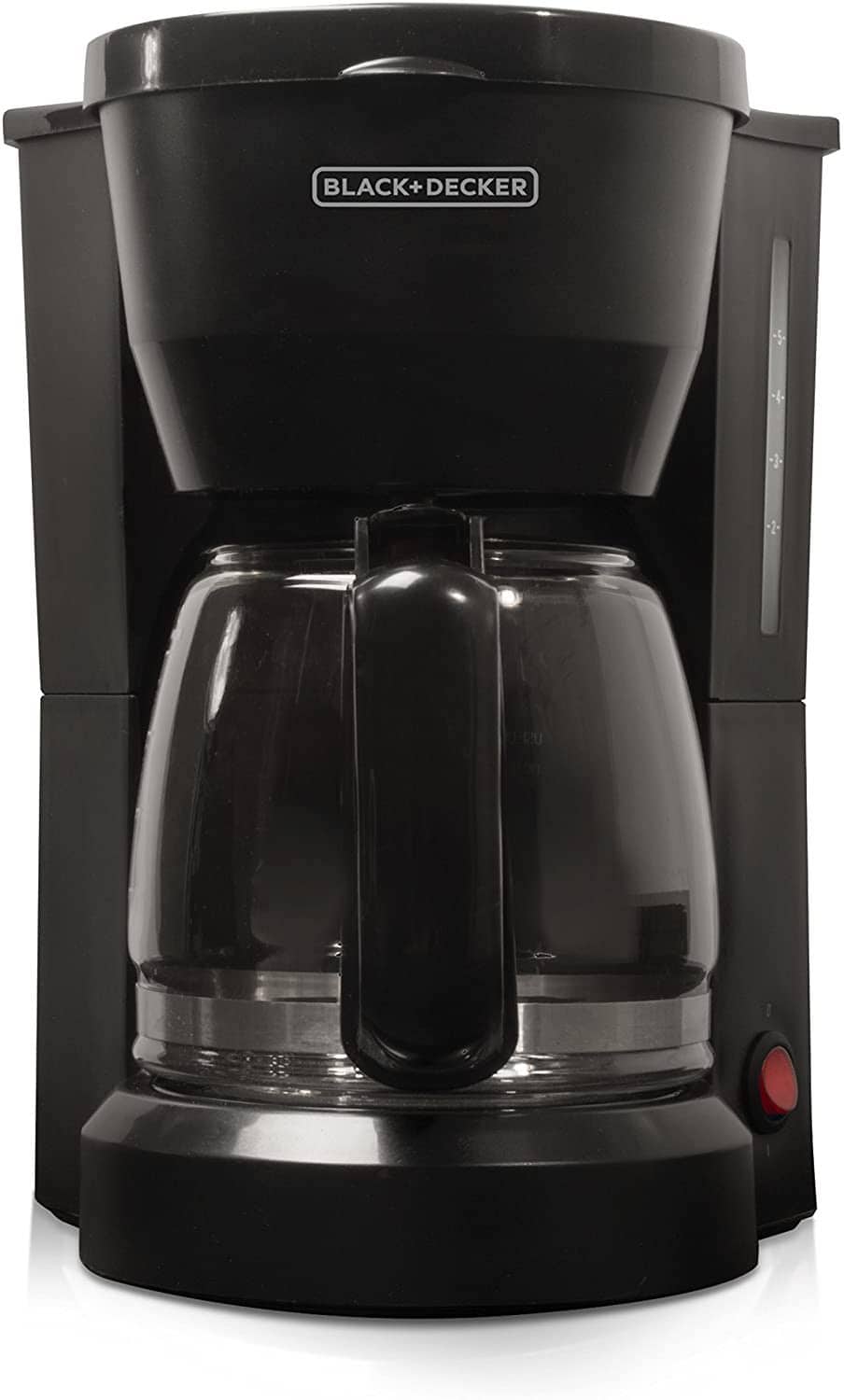 Sometimes you want a no-frills coffeemaker that just makes coffee. If you're looking for a simple experience, then you'll probably like another model from BLACK+DECKER, the DCM600B, which has just one toggle, an on-off switch. That means you won't have to deal with complicated programming or excessive features. It also comes with a water window, so you can always keep easy tabs on your water level and ensure that you're filling the machine correctly. Plus, the warming plate is non-stick and easy to clean, so you can always leave it in tip-top shape.
Unfortunately, this model doesn't make the strongest coffee on the market. If you like a rich, flavorful brew, then you'll probably be unhappy with this model's coffee. It also runs on the slow side, which is strange for a model that makes weak coffee, since that's usually a result of running the water through too quickly. That speaks to some serious design flaws that ultimately limit what this coffee machine is capable of. This will be the right model for you if you don't need super-flavorful coffee and want a simple experience, but if you want all the bells and whistles, you'll need to upgrade.
Pros
Water window
Easy-clean warming plate
One-touch start
---
Buyer's Guide: How to Select the Best 5-Cup Coffee Maker for You
If you've ever used a poorly-made coffee maker, you know they're not all created equal. So how do you find the best five-cup coffee maker for your needs? Keep reading for our helpful tips.
The Basics
Most drip coffee makers share a similar design, with a rear water reservoir, top-loading filter compartment, and front carafe. However, some are easier to use than others. Look for a simple on/off button and a water reservoir that's easy to fill. You may also want a clear window in your reservoir, which will let you quickly see how much water you've added. The filter compartment should be easily accessible and simple to wipe clean.
You may also want to think about how much counter space you have. Drip coffee makers can be somewhat bulky, so you'll want one that fits comfortably in your kitchen.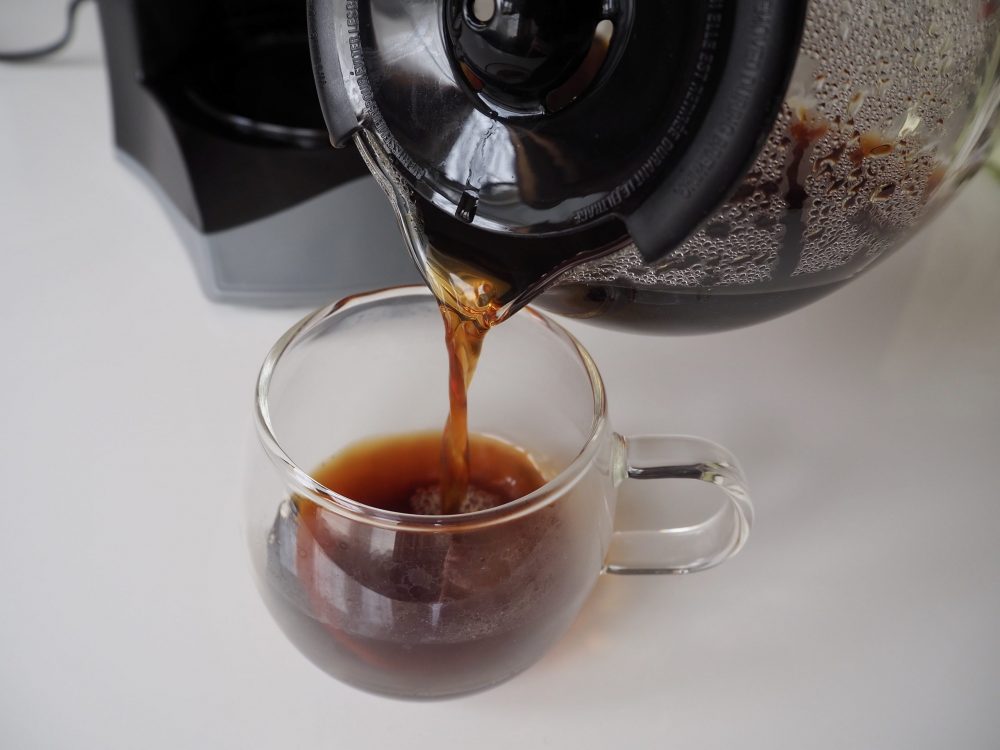 Carafes
The carafe is a key piece of a drip coffee maker. You'll want it to be sturdy, easy to clean, and easy to pour. You can choose between glass and stainless steel materials. Glass carafes are attractive and simple to clean, plus you'll be able to see your coffee as it brews. However, they're less durable and may shatter or crack if dropped. Stainless steel carafes are very sturdy but also opaque, so it can be hard to tell how much coffee you've brewed.
If you'd like your coffee to stay hot for a long time, you can choose between hot plate models, which heat carafes from the bottom at a low heat, and thermal models, which hold in the coffee's original heat. Hot plates may result in burned coffee, and you'll want to make sure there's an auto shut-off feature so you don't waste energy or burn your house down.
SEE ALSO: What's the best thermal coffee mug?
Extra Features
You may also be interested in your 5-cup coffee maker having optional features like brew pause programs and included reusable filters. With an effective brew pause feature, you'll be able to pour yourself a cup of coffee in the middle of the brew cycle without having to turn the machine off or let it drip all over the hot plate. Reusable filters are an environmentally-friendly option that will keep you from having to buy paper filters. Keep in mind that you may end up with fine grounds and potentially unhealthy oils in your cup, as metal filters don't capture or absorb as many particles.
RELATED READ: What are the three types of coffee filters?

Conclusion
The Zojirushi EC-DAC50 Zutto 5-Cup Drip Coffeemaker is our favorite due to its slim frame, removable water tank, and transparent water window. The Bonavita 5 Cup One-Touch Coffee Maker comes with excellent temperature control, dishwasher-safe parts, and a thermal carafe, though its lack of a heating plate keeps it out of the top spot. The AmazonBasics 5-Cup Coffeemaker is compact and includes a brew-pause feature and a reusable filter. Given its extremely low price, it's the best overall value for the money on our list.
We hope that our reviews have helped you choose the coffee maker for you at a price your wallet will love. Now it's time to buy your new coffee maker. Enjoy your brewing!
Not quite what you were looking for? We've also reviewed these: