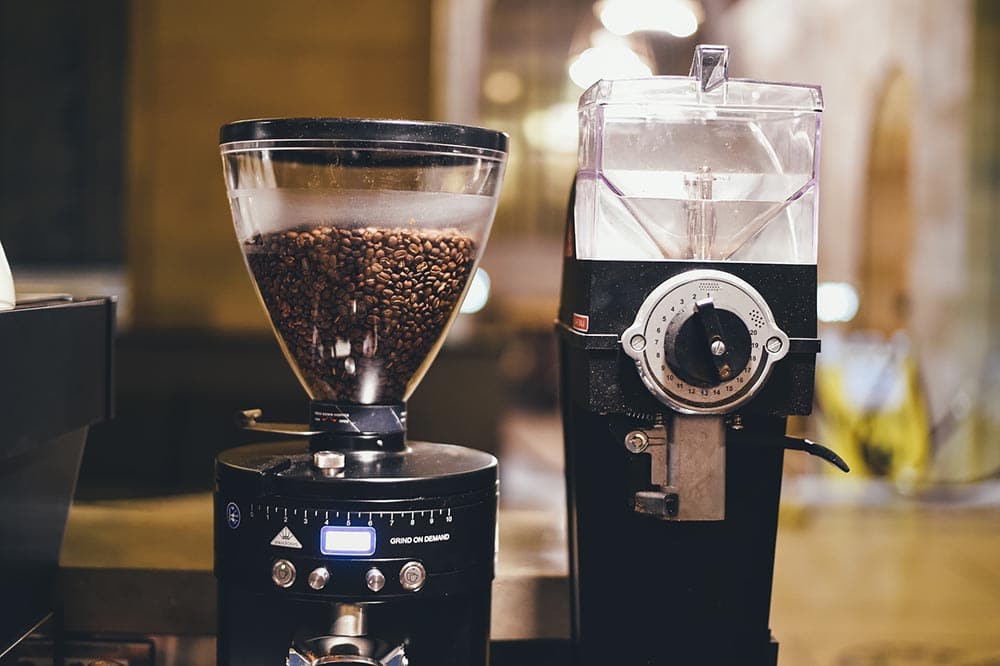 As avid coffee drinkers, we all know there's nothing like waking up to the smell of fresh coffee in the mornings. There's also nothing like that first cup of freshly ground beans.
However, you don't always have the energy or the time to grind your beans first thing in the morning, especially if you love to sleep late as much as you love coffee. Surprisingly, some places will do that for you. We'll give you six of our favorite places below. Stay tuned after the list for a section on how to grind your coffee at home.

Top 6 Places to Get Coffee Beans Ground for Free:
1. Costco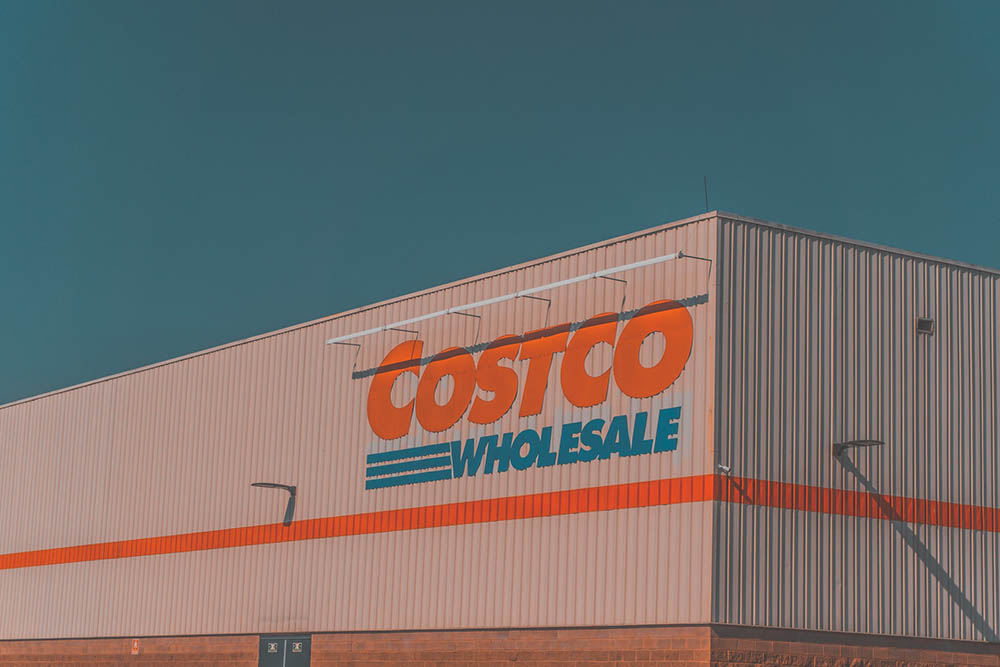 Costco Wholesale Warehouse is an ideal place to get your coffee beans ground for free. This is according to which Costco you go to, however. If you go to the right store, there are coffee bean grinders that allow the customers to grind their coffee beans after they buy them.
While the instructions are usually close to the grinders, if you have trouble, you can ask an associate, who will be happy to help you.
It doesn't matter which brand of coffee beans you have; Costco will let you grind them. However, you need to be careful and check the machines since you cannot know what brand of coffee was ground last or when the machine was cleaned.
It's best to ask an employee when the grinder was cleaned, as you don't want the flavors of your coffee to be affected.
---
2. Starbucks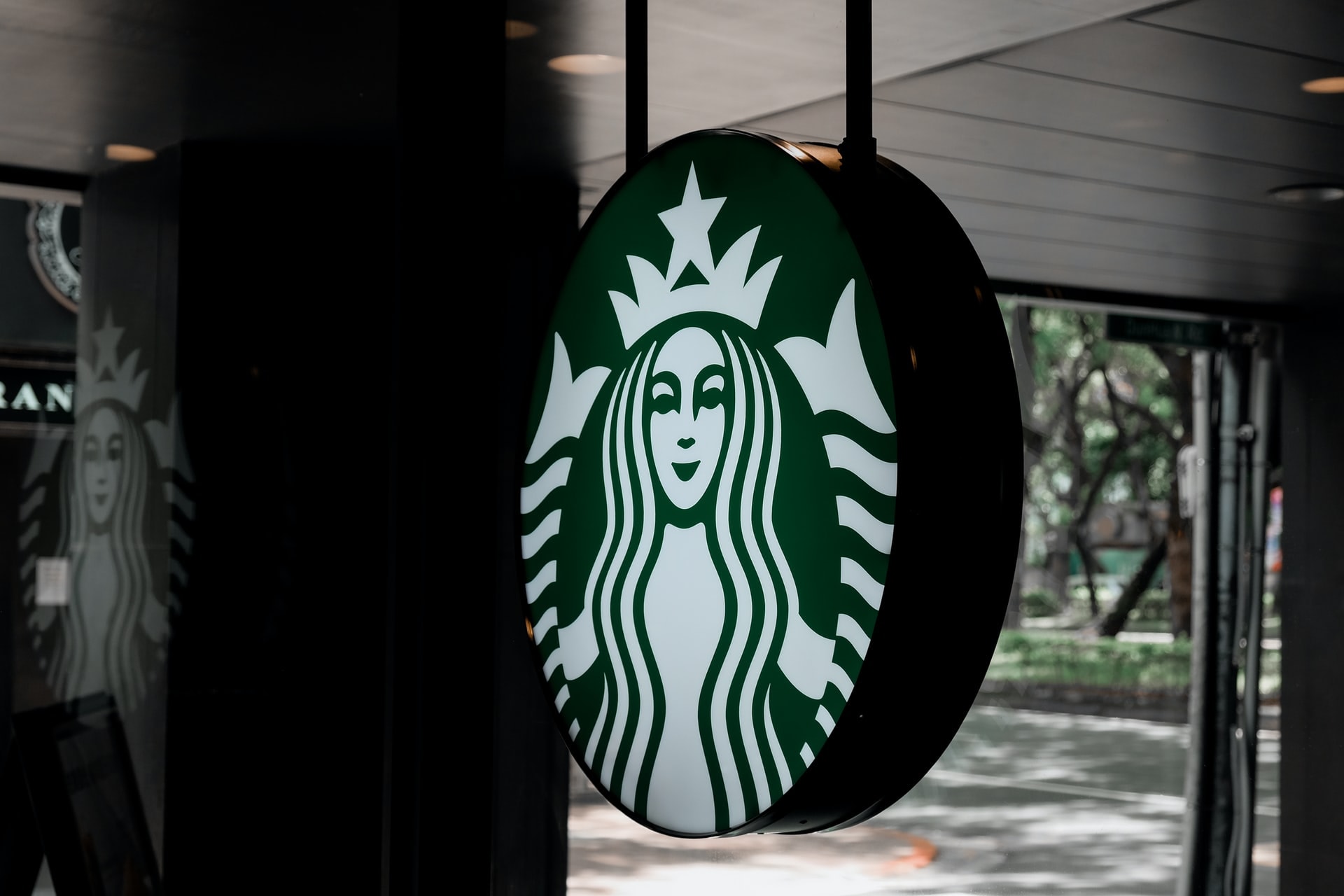 Starbucks will also let you grind your coffee beans in their coffee shops. However, unlike Costco, the brand of coffee you grind has to be Starbucks, or you can't use their grinders.
This is because the Starbucks employees do the grinding and use the same grinders to grind their own beans. They don't want another brand damaging the flavors and textures of their beans.
On occasion, you might be able to go right before closing, and an employee can grind another brand for you because they clean the grinders after closing. Don't count on that being the case since every Starbucks location may not follow the policy.
---
3. Trader Joe's
Trader Joe's has been creating fragrant, robust coffee since 1979. The company offers affordable coffee blends that are ethically sourced, and you can buy high-quality coffee beans in their store and then use their grinder for free to turn the beans into ground coffee.
---
4. Walmart
Walmart sells different brands of coffee, and most of the stores have a coffee grinder in the coffee section so that customers can grind their coffee beans free of charge.
If you can't find a grinder in the coffee section of your local Wal-Mart, try asking the employees working in the bakery or deli. However, not all Walmart stores have coffee grinders, and you'll have to check the location you call to ask before you make the trip to Walmart.
---
5. Whole Foods
As you might have guessed, Whole Foods deals with anything organic or natural. If you're a coffee-lover, you'll want to visit Whole Foods to grind your coffee beans. They have a tour where you can see various beans from different countries. Can you imagine the heavenly smells coming from that tour?
Even better, if you buy some of their coffee beans, you can use their grinders to grind them for your morning coffee.
---
6. Local Coffee Shops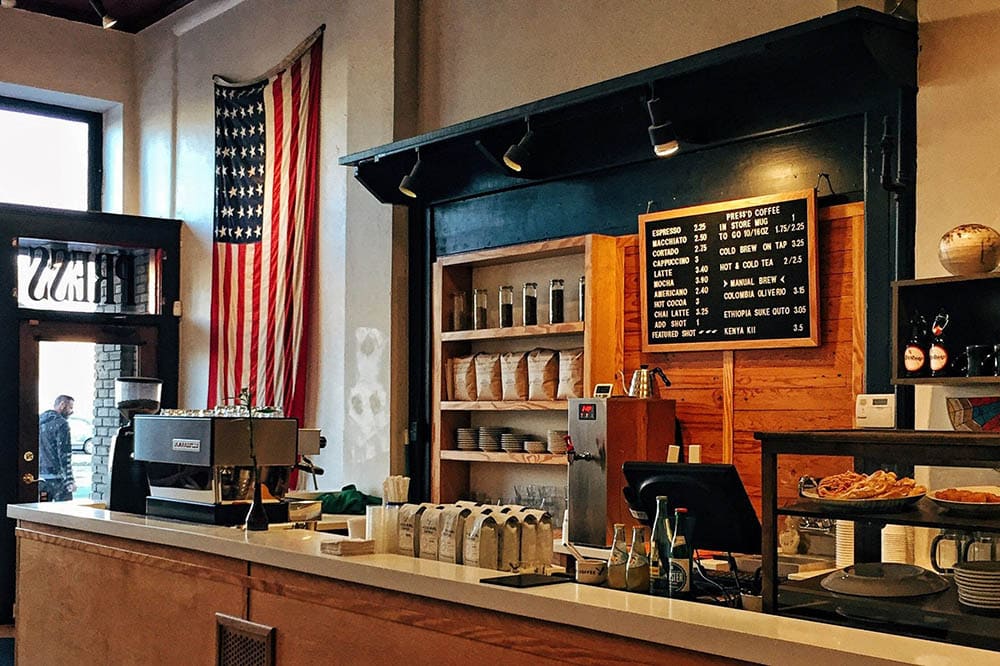 You probably visit your local coffee shops because they have some of the best coffee around. Many of them will let you grind your coffee beans for free. It's best, however, to be a regular customer because if not, they may charge you for the service.
It's also better to pick a time when the shop isn't busy, so the staff will not mind grinding the beans.
Now that you know a few of the best places to get your coffee beans ground for free, it's time to look into how to grind the coffee beans at home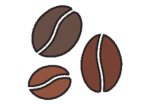 Grinding Your Own Coffee Beans at Home
Sometimes you want to grind coffee beans yourself and smell the fresh aroma of ground coffee wafting through your home.
We have a few tips on grinding the beans in your kitchen, but be warned; these tips are for grinding the coffee by hand, not with an electric grinder.
Use a Mortar and Pestle
Mortars and pestles have been used for centuries by cooks and pharmacists alike to grind everything from pills to spices. This method allows you to control the grind range of your coffee so you get the perfect grind.
Use a Blender
While not as effective as a mortar and pestle, you can use a blender if you have no other option or can't get to the store to get your beans ground.
Some blenders have a grinder setting designed for grinding coffee beans. However, when using the blender, don't continuously grind your beans. Instead, use short, quick bursts for the best grind.
Using the chop or shred setting can affect the flavor and leave you with bitter, foul-tasting coffee. It's also important to clean your blender before grinding coffee beans and afterward for the best results. You don't want food particles in your coffee or coffee grounds getting into your food or smoothie mixes.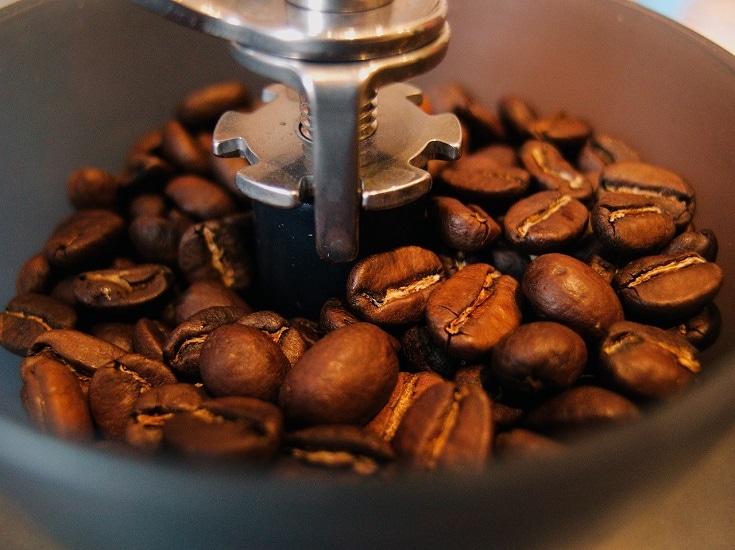 Use a Knife
Believe it or not, you can use a knife to grind your coffee beans. However, using a knife can be dangerous if you're not careful. If you use the flat blade of the knife, you'll get the consistency you're looking for. Although this isn't the preferred method of grinding beans, it works. A knife will produce a medium-fine to a medium grind, and if you're looking for finely ground coffee, this isn't the right method for you.
Use a Rolling Pin
Another way to grind your coffee beans is by using a rolling pin. A classic wooden rolling pin can help you crush and grind the beans at the same time. If you do it the right way, this method will give you a medium-fine to a medium grind, which is perfect for making pour-over coffee.
Use a Food Processor
Much like a blender, a food processor isn't a true grinder, but it'll do in a pinch as well. If you're stuck in a hotel or a vacation home without a grinder, using the food processor may be an act of survival.

Conclusion
We hope you enjoyed learning where you can get your coffee beans ground for free and a few methods for grinding coffee beans at home. Remember, while getting the beans ground for you by a shop is convenient, the other techniques will work in a coffee emergency, and we've all had a few of them!
---
Featured Image Credit: Crew, Unsplash