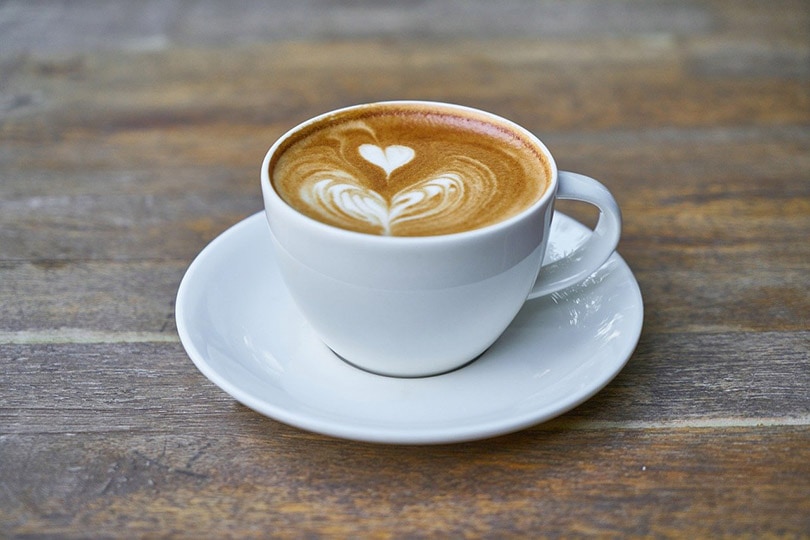 The cappuccino is quite possibly the most well-known espresso drink in the world. It's a classic drink that even non-coffee drinkers can recognize, so it's no surprise that there's a holiday dedicated to them. Although the cappuccino is from Italy, National Cappuccino Day is an American holiday and many coffee shops offer up their best version of this iconic beverage. Mark your calendar on November 8th and head to your local shop for a cappuccino on National Cappuccino Day.

What is a Cappuccino?
A cappuccino is an espresso beverage that contains steamed milk, milk foam, and a dash of cocoa powder on top. When it comes to espresso, every detail is crucial because the order of ingredients changes the type of drink it is. For instance, there are other drinks that use the same ingredients but in different ratios, like the macchiato. A cappuccino is equal parts espresso, steamed milk, and milk foam poured in that order. For a sweet and spicy note, a pinch of cocoa powder will do the trick.
When is National Cappuccino Day?
In the US, National Cappuccino Day is on November 8th, a day that millions celebrate by enjoying the iconic espresso and milk foam combination. Oddly enough, the creator of National Cappuccino Day is still unknown. Regardless, this is a great holiday to observe, and coffee enthusiasts are more than happy that it exists. Some coffee shops will have cappuccino specials or even give away free cappuccinos on the beloved holiday, so keep an eye out for some specials around the 8th.
A Brief History of the Cappuccino
The cappuccino has a convoluted history due to a lack of records, but the general consensus is that the cappuccino comes from the kapuziner. The kapuziner was a milk and espresso drink from coffee shops in Vienna, but the first "true" cappuccino came from Italy in the early 1900s. However, there's a legend that a friar named Marco da Aviano had made a similar drink to the kapuziner in the late 1600s, but there are no written records of this account and remains to be a legend. There are even more legends and possible origins of the cappuccino, so the origin is still debated to this day.
Facts About the Cappuccino
The terms 'kapuziner' and 'cappuccino' come from the Capuchin monks, who lived and practiced their worship in Vienna. Their brown robes resembled the color of the kapuziner and cappuccino drinks, which became an association to the drinks.
In Italy, the cappuccino is only enjoyed for breakfast and maybe in the evening, but never after a big meal. Order a cappuccino after lunch and you'll definitely have eyes on you, as this is a cultural tradition.
Cappuccinos are often paired with croissants, and both complement one another. If you're at a coffee shop and they sell croissants, order a cappuccino to go with it and give this perfect pair a try.

Conclusion
There are many different holidays that are dedicated to food, one being the cappuccino. Coffee wouldn't be where it is today without the cappuccino, so having a holiday in its name is a great way to appreciate its mysterious history. When November 8th comes around, get yourself a nice cappuccino and enjoy this easy-to-celebrate holiday.
You may also be interested in: Is Coffee Bad for Hemorrhoids? What to Know!
---
Featured Image Credit: Engin_Akyurt, Pixabay