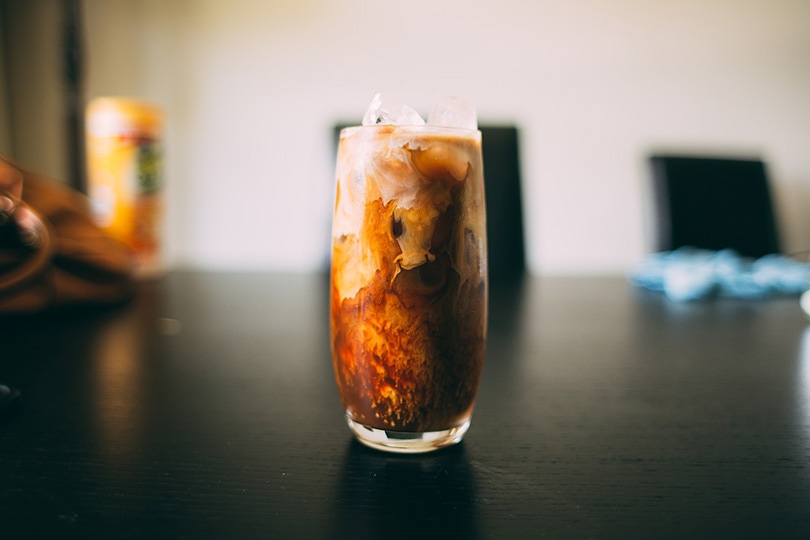 Many people know all about the health benefits that come with coffee, but did you know that iced coffee has many of those same benefits? So, even if you can't stand the taste of a hot coffee brew, you can unlock many of the same health benefits by drinking a cup or two of iced coffee.
But what health benefits are there, are there any potential drawbacks, and can you overdo it? We break it all down for you here!

Is Iced Coffee Good for You?
There are many health benefits of drinking coffee, whether it's iced or brewed. Different news organizations have highlighted many of the studies that demonstrate coffee's health benefits.
But like with many things, you can overdo it, so don't go out and start chugging as much coffee as you can. Also, keep in mind that flavorings like sugar and creamer aren't as good for you. Plain coffee:
Protects against type 2 diabetes
Boosts metabolism
Helps prevent Parkinson's disease
Reduces the risk of liver, colon, and endometrial cancer
Helps prevent liver disease
Is good for your heart
Reduces the risk of a stroke
Slows down progression of prostate cancer
Can help prevent blindness
Helps prevent atherosclerosis
Lowers the risk of Alzheimer's disease
Potential Health Concerns of Iced Coffee
The most notable concerns about iced coffee come from the other things that many people put into their coffee. If you're adding sugar, creamer, or other flavorings to your iced coffee to make it taste better, you might be better off without the morning cup.
However, it's important to note that while coffee itself is generally a good thing, you can definitely have too much.
It all comes down to the caffeine content. Signs that you're consuming too much caffeine include:
Headaches
Irritability
Rapid heartbeat
Chest pain
Jittery feelings
Stomach problems
Problems falling and staying asleep
These are all symptoms of a caffeine overdose, which signifies that you might want to cut back on your iced coffee consumption.
Is Iced Coffee Healthier Than Regular Coffee?
Most studies researching the potential health benefits of coffee look at the traditional hot-brewed kind. While most of those benefits transfer to iced coffee, there are a few differences that you should be aware of. Some of these differences are advantages for iced coffee, while others are clear drawbacks.
One of the most notable differences is the number of antioxidants in a cup. While iced coffee has many antioxidants, it doesn't have quite as many as a traditional cup of joe.
However, if you're looking to cut back on your caffeine intake without cutting down the number of drinks, iced coffee is a viable alternative.
So, is iced coffee healthier than regular coffee? Probably not. But it's not less healthy either. So, if you're trying to decide between iced coffee or regular coffee, just go with whatever one you like the most!

Final Thoughts
If you're contemplating your morning drink, don't worry about the health benefits of a morning cup of iced coffee vs. regular hot coffee. Both drinks are great for you — as long as you're not adding excessive amounts of sugar and creamer.
Iced coffee has many of the same health benefits as a regular cup of joe. So, when tomorrow morning rolls around, grab yourself a drink and feel good about it!
---
Featured Image Credit: StockSnap, Pixabay