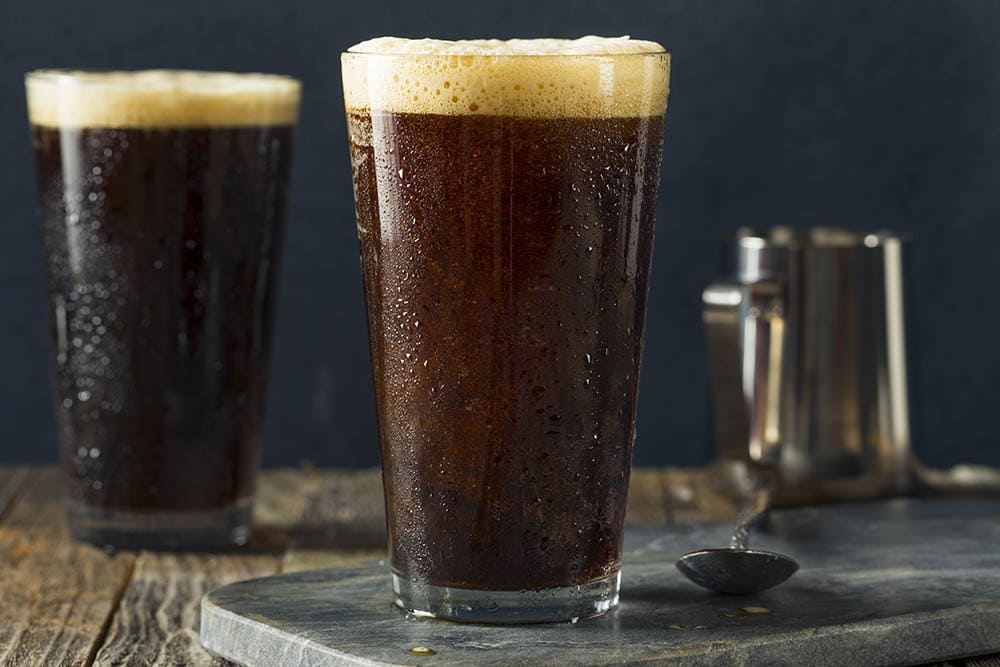 The way we drink has changed throughout the decades, evolving from cheap instant coffee to artisanal drinks made from the highest quality of beans. Millions of people enjoy it, regardless of location and methods of brewing. Coffee is no longer just a morning beverage but a cultural staple in many countries and locations, so it's no surprise that other major industries want to get in on the caffeine-fueled phenomenon.
One of those industries is the craft beer and ale market, turning to the coffee industry to create new beer drinks with a whole new flavor profile. Beer, ales, stouts, and other types of brews are popular on their own, but artisan and craft beers are highly popular and are changing the way we drink beer. By adding coffee and espresso, these drinks represent intuition and a high level of craft beer experience in creating a new, delicious niche in the beer market.

What is Coffee Beer?
True to the name, coffee beer is a combination of beer and coffee, a specialty type of brew that changes the flavor of both ingredients. By adding coffee to a stout or beer, it completely changes the flavor profile of the drink and adds a little caffeine to the brew.
Different beer flavors match well with coffee or espresso, depending on the beer or stout's base flavor. For instance, a bolder, stronger beer will pair well with espresso, whereas a more delicate beer may go well with cold brew coffee.
Some coffee beers are heavier in flavor and coffee content, while others simply taste like coffee. When buying coffee beer, make sure to read the label or ask the crafter about the coffee content.
What Kind of Coffee is in Coffee Beer?
The type of coffee that is in coffee beer varies quite a bit, depending on the beer or stout. Some beer uses bright, fresh-roasted coffee, whereas others will use a bold, deep espresso. Other brands use cold brew coffee for its bold yet sweet flavors, without the bitterness that drip-brew coffee tends to have.
Some coffee beers contain no coffee but have specific ingredients that are reminiscent of dark-roasted, freshly brewed coffee. Certain malts and ingredients like roasted chicory and chocolate can create a coffee-like flavor without the caffeine. If you're looking for a coffee beer to try, make sure to read the ingredients to see if it contains coffee or just coffee flavor.
When was Coffee Beer Invented?
Surprisingly, coffee beer isn't a completely new idea, though it didn't reach peak popularity until more recent times. Although the actual date of coffee beer is unknown, a few craft beer companies started brewing their own.
In the 1990s, the beer company Dogfish Head made their version of coffee beer with chicory to give it a coffee-like flavor. They also made another coffee beer called Beer for Breakfast, using real coffee this time. However, it wasn't until craft premium brewing rose to popularity that coffee beer started taking off.
Does Coffee Beer Contain Coffee?
Yes and no – it depends on how much coffee is in the beer and what type of coffee beer it is. Coffee beer and stouts made with non-coffee ingredients will, of course, have no caffeine in them. On the flip side, a coffee beer that does contain coffee will have caffeine, but the amount is usually quite small and won't have the same caffeine jolt as a cup of coffee. The average amount of caffeine in coffee beer is less than 45mg, which is half the amount of a cup of coffee.
Where Can You Buy Coffee Beer?
For the best possible flavors and freshness, we recommend going to specialty craft breweries that have fresh coffee beer to serve. They'll have the strongest and most balanced flavors compared to canned beer and stouts. Call ahead and ask if they have a coffee beer, though not every brewery will have it.
There are quite a few canned and bottled coffee beers available, with some bigger names creating their version:
Guinness Nitro Cold Brew – Starbucks and Guinness partnered together to make their own coffee beer, using the classic Guinness recipe and Starbucks' Nitro Cold brew.
Berkshire Coffeehouse Porter – This Massachusetts craft ale uses organic coffee with Drayman's Porter ale to create a unique, flavorful coffee beer.
Dogfish Head Beer For Breakfast – Arguably one of the first to make a coffee beer, Dogfish Head still makes this breakfast-flavored blend to this day.

Conclusion
Coffee beer is not your average cup of coffee or mug of beer, combining two insanely popular brews into one flavor-loaded drink. While it may not be a completely new concept, it's becoming more popular as craft brewing is on the rise. Although some coffee beers may not contain coffee, there are plenty of others that use fresh-roasted coffee to add flavor and dimension to their stouts. Small premium craft breweries may have coffee beer to try, while some of the bigger brands have their version. If you can't find it local, try one of the brands we suggest to see if coffee beer is your new go-to brew.
SEE ALSO: What is Coffee Wine?
---
Featured Image Credit: Brent Hofacker, Shutterstock