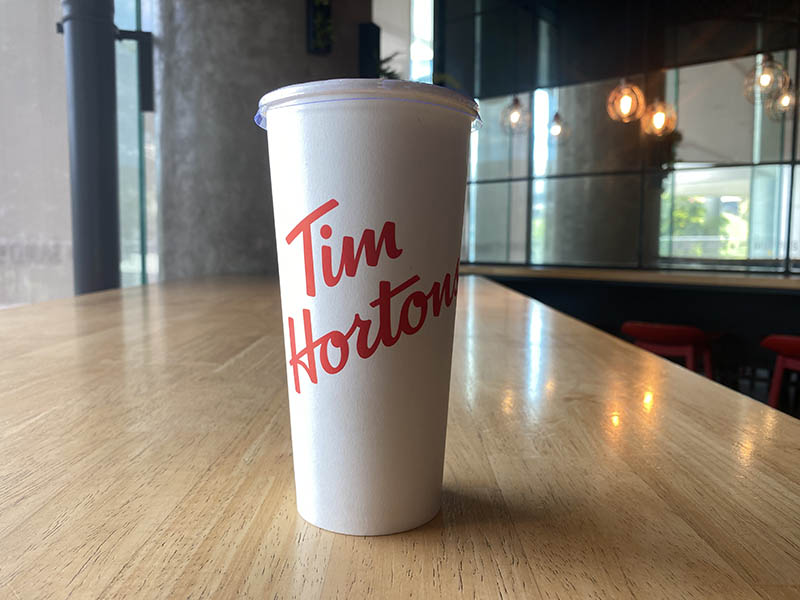 Tim Hortons is a well-known Canadian coffee chain and restaurant, and many people swear by their coffee. So, does Tim Horton's coffee actually belong in the same category as some of the best coffees out there? Apparently so. In fact, many experts say that Tim Hortons' beans are some of the best in the business. Their espresso drinks are particularly popular with caffeine lovers, and their café latte is famous for its rich flavor and creamy texture. Plus, their secret menu items (which can only be found at select locations) offer even more variety and customization options. They're known for having delicious coffee drinks that won't break the bank. They also serve a variety of sandwiches, breakfast items, soups, and side dishes, depending on your location.


Comparing Popular Coffee Chains: Which One Is Better for Your Caffeine Fix?
But what about the other coffee chains? What other coffee chains are often compared to Tim Hortons? Let's take a look.
Starbucks
When it comes to the popularity of a coffee chain, Starbucks will always be the frontrunner. With over 27,000 stores in 80 different countries, it's one of the world's most recognizable coffee brands. The Starbucks menu includes coffee, espresso, tea, and frappuccino drinks, as well as breakfast items and pastries.
The company also has its own line of instant coffees, as well as bottled drinks and snacks. With its commitment to sustainability and community engagement, Starbucks is more than just a coffee shop, it's become an actual global movement and has even created a bit of a sub-culture in the states. Compared to Tim Hortons, the prices are higher and they have more locations.
---
Dunkin' Donuts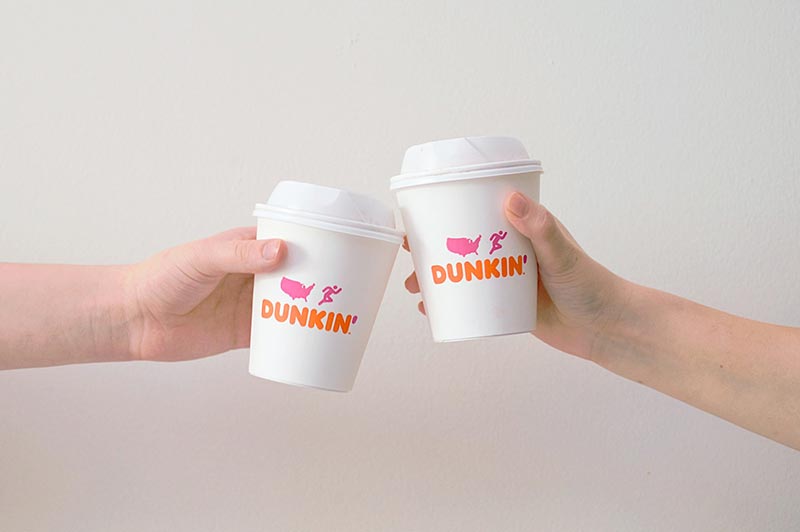 Dunkin' Donuts is another well-known coffee chain. Founded in 1950 in Quincy, MA, Dunkin' Donuts has since spread across the globe, with more than 10,000 locations in nearly 40 countries. The classic Dunkin' Donuts menu includes classic donuts, muffins, bagels, breakfast sandwiches, and of course, coffee. Their signature coffee, the Original Blend, is a light roast that has been a customer favorite since 1950.
Dunkin' Donuts also offers specialty drinks like lattes, frappes, and espresso shots, as well as seasonal flavors like pumpkin and eggnog. Dunkin' Donuts is always innovating and trying out new flavors and menu items, so there's always something new to try.
They're known for having a welcoming atmosphere, and several convenient locations. Compared to Tim Hortons, the prices are about the same (maybe a tad cheaper), though they may have a few more locations than the former chain. Dunkin' Donuts also doesn't have a comparable list of food items to choose from.
---
Dutch Bros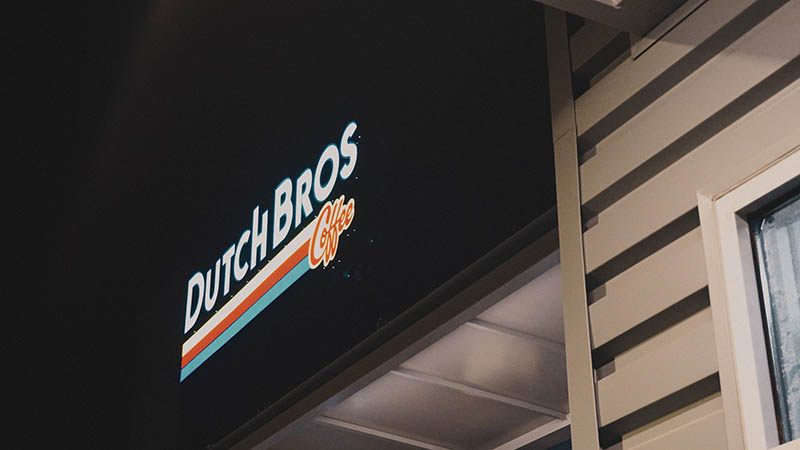 Dutch Bros is a coffee shop chain that is quickly becoming one of America's favorite coffee destinations. Founded in 1992 in Oregon, the company has since grown to over 300 locations spanning 9 states. It's known for its friendly and outgoing baristas, its commitment to sustainability, and its expansive menu of delicious coffee drinks. From classic favorites like lattes and cappuccinos to signature drinks like the Dutch Freeze and the Broista, there's pretty much something for everyone.
The chain also has a wide range of non-coffee drinks, including smoothies, Italian sodas, and energy drinks. Dutch Bros doesn't really hold a candle to Tim Hortons when it comes to price, they also have only a fraction of the locations of the popular brand.
---
Peet's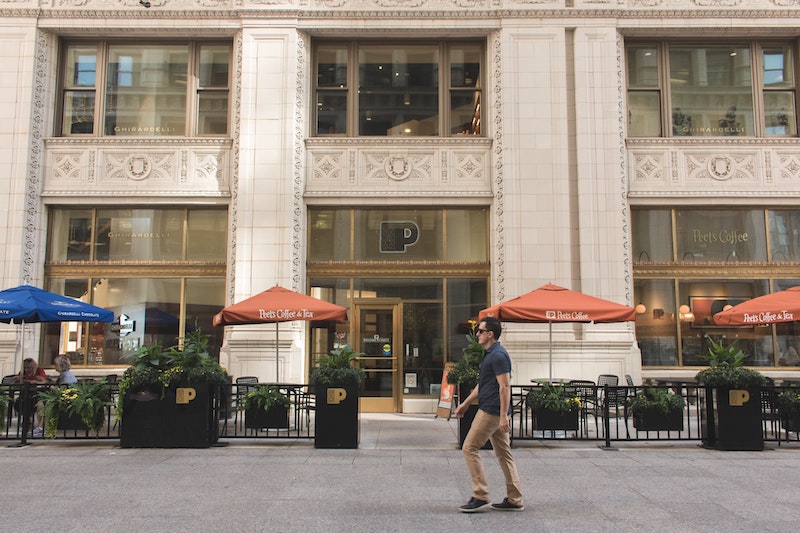 And then we have Peet's Coffee. Peet's Coffee is a coffee chain that offers something different from the other coffee chains on this list. With around 100+ stores in 9 states, Peet's Coffee is a chain that you're less likely to find in your neighborhood. Pete's was founded in 1966, has a rich history, and offers high-quality coffee. Peet's is known for its signature dark roast coffees, which feature rich and complex flavor profiles.
They also offer a wide range of light and medium roast coffees, as well as flavored varieties, organic options, and cold brews. Peet's also offers an array of teas, including herbal, green, black, and oolong. Peet's definitely has less availability than Tim Hortons, and you will pay way more for a coffee or cappuccino.
However, one thing that Peds does have is its own "coffee culture" in each neighborhood in which they're established. Peet's offers a great place to study, read along, or hang out in a quiet place while you're on your break—something that can be a challenge and chains such as Starbucks or Tim Hortons.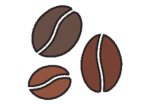 Frequently Asked Questions
What's the hype around Tim Horton's?
It depends on who you ask. The blend used by Tim Horton's coffee is certainly nothing special. This coffee blend is available at many supermarkets and coffee shops and is very representative of the quality you can find in a grocery store. Tim Horton's coffee is a blend of Brazilian and Indonesian Arabica beans that is roasted light to medium. The coffee is available as whole beans or ground and can be brewed using a standard drip coffee maker or French press.
How does the price compare?
Tim Horton's coffee is surprisingly inexpensive (a big talking point with its fans), even when compared to other popular chains, such as Starbucks. The price of Tim Horton's coffee may vary depending on the location, but it is reasonable regardless of where you purchase it.
The cost of a cup of coffee at a Tim Hortons location is also very reasonable, especially when compared to other coffee shops, such as Dutch Bros or Peet's.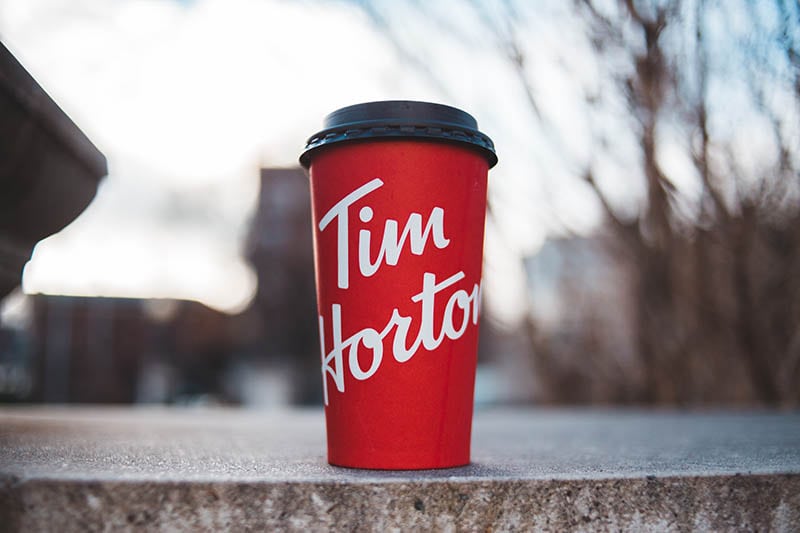 Why do people swear by it?
Pretty much for the same reason why Starbucks customers swear by its products, and why other retail chains have dedicated customers. It's a well-loved brand. Also, Tim Hortons customers are able to create their own unique experiences. You can select the type of beans and roast you want, choose your drink type, and add any toppings, such as sugar and milk.
Tim Hortons also offers a rewards program, which allows customers to receive a free coffee after earning 10 points. And when you visit the restaurant in person, many state that the customer experience is very pleasant and inviting.
Is it cheaper to buy Tim Horton's by the bag?
Yes. Coffee beans can generally be purchased in bulk for much cheaper than buying individual cups of coffee. Plus, when you buy coffee by the bag, you can choose from a much wider variety of flavors and types—though Tim Horton's only has a few options.
Not to mention the convenience. When you have a bag of coffee beans at home, you don't have to worry about running out to the store for your favorite brew. Plus, you can make your coffee as strong or as weak as you like, depending on how many beans you use. So, if you're an avid Tim Horton's coffee drinker, you definitely be better off buying their coffee by the bag instead of visiting their drive-thru 5 days a week.


Conclusion
Tim Hortons first opened its doors in 1964 in Canada, and they have been going strong ever since. The coffee and restaurant chain has opened up thousands of stores across Canada and the United States and they are known for having a blend of Brazilian and Arabica-based coffee that is both tasty and affordable for everyday coffee drinkers.
They serve coffee, cappuccinos, and a variety of food items at their local restaurants. You can also buy their coffee by the bag, which makes it an accessible option for people who want good coffee without having to leave their homes. So, if you are looking for a budget-friendly coffee option that you can find by the bag, Tim Hortons is definitely worth trying out.