If you're a coffee lover who enjoys the taste and punch of your favorite drink along with a good workout, you might be wondering if there are non-coffee alternatives that deliver a similar amount of caffeine as your morning cup of Joe.
Muscle Monster Energy Drinks are a popular choice among those seriously committed to fitness. You may be wondering if the tasty beverages actually deliver the same punch as a good old-fashioned cup of coffee. While the answer depends to a certain extent on how strong your coffee is and whether you're talking regular drip coffee or something stronger like espresso, Muscle Monster Energy Drinks have around 157 milligrams (mg) of caffeine in a 15-ounce bottle, and a 16-ounce cup of coffee delivers around 95 mg of caffeine—making Monster Muscle Milk the clear winner in the caffeine department.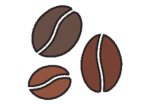 What Other Healthy Nutrients Are in Muscle Monster Energy Drinks?
Protein is the other biggest draw when it comes to energy drinks: most have around 27 mg of protein in each bottle. Muscle Monster Energy drinks are a bit different than most other energy drinks on the market since they are marketed as energy shakes. They also only come in one size (15 ounces) and two flavors (chocolate and vanilla). Each bottle delivers 190 calories to power you through tough workouts. There are also 10 mg of carbohydrates and 9 mg of sugar packed into each bottle. Muscle Monster Energy Drinks are great pre or post-workout snacks, and they're also great for a quick post-run or hike re-fuel. Some Monster enthusiasts place the beverages in the freezer to create icy cold slushies!
Does Monster Make Coffee Flavored Energy Drinks?
Yes. Monster has an entire product line, Java Monster, with each can delivering a stunning 200 mg of caffeine. The Java Monster line features 12 delicious flavors, including ​​Mean Bean, Loca Moca, Kona Blend, Irish Blend, Vanilla Light, Salted Caramel, Swiss Chocolate, Latte, and Sweet Black.
Does Monster Make Coffee Flavored Energy Drinks Without Dairy Products?
While most of the brand's Java Monster drinks feature some form of cow's milk, usually cream, the company actually produces a product with oat milk, specifically for those of you attempting to avoid dairy products due to lifestyle choices, medical concerns, or the inability to digest lactose. Farmer's Oats is the company's delicious vegan option and is made with rich nutty oat milk and features hints of cinnamon and brown sugar.
https://www.instagram.com/p/Btv65mBH8Is/

Are There Any Options Super High in Caffeine?
Yes! There are two products with the "Triple Shot" designation that deliver a stunning 300 mg of caffeine per can. Monster's Triple Shot Mocha is a creamy chocolate delight and The Triple Shot French Vanilla tastes a bit like a rich, creamy custard. The table below has information about the caffeine content of Muscle Monster Energy Drinks, Java Monster products, and information about comparable products from a few other brands to help you make the right choice for your body and exercise goals.
| | |
| --- | --- |
| Muscle Monster Energy Drinks | 157mg caffeine per 15oz |
| Java Monster Regular Strength Flavors | 200mg caffeine per 15oz |
| Java Monster Triple Shot | 300mg caffeine per 15oz |
| Muscle Milk Coffee House Protein Shake | 120mg caffeine per 11oz |
| Ensure Max Protein Nutrition Shake | 100mg caffeine per 11oz |
| Iconic Beverages Protein Drinks, Cafe Latte Flavor | 180mg caffeine per 11.5oz |
| Red Bull Energy Drinks | 111mg caffeine per 12oz |
| Rockstar Energy Drinks | 160mg caffeine per 16oz |
See Also:
---
Featured Image Credit: Amazon