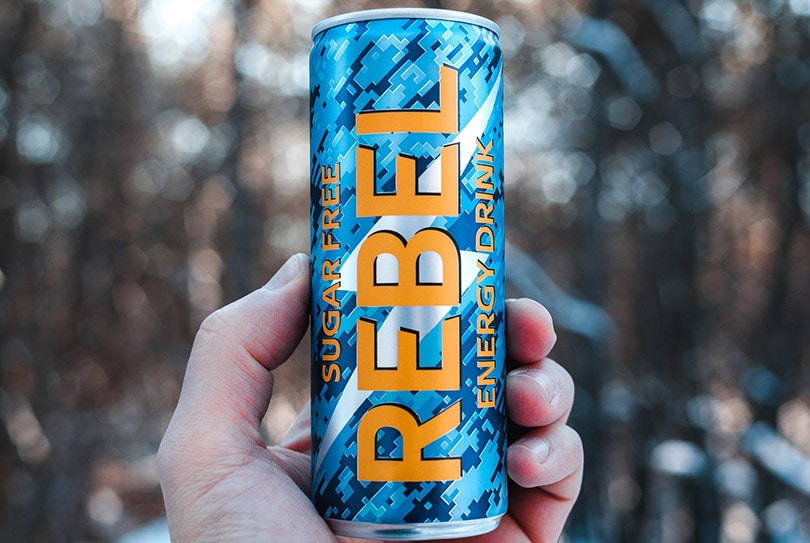 Dutch Bros isn't your regular coffee shop. Functioning as a drive-thru coffee stand in 538 locations across 12 states in the western U.S., this shop is always hopping and isn't the place to stop for a lengthy chat. But it is the place to go when you're craving a sweet coffee drink in one of their 100+ flavors, or if you want a non-traditional caffeinated beverage, such as their Rebel energy drinks. While Rebel drinks regularly feature a ton of sugar (around 50 grams in the smallest size of their Aftershock!), sugar-free is an option for all flavors. This good news for anybody who may need to watch their sugar intake, or just wants a sugar-free alternative.

Can You Order a Sugar-Free Rebel at Dutch Bros?
Dutch Bros offers a variety of Rebel energy drink flavors, including the popular Electric Blueberry, Shark Attack, Double Rainbro, and Midnight Rebel. All of the flavors can be ordered sugar-free. If you order a Rebel at their coffee shop, you can customize the flavors to get exactly what you want. This is because the energy drinks are made in-house by mixing a can of their Dutch Bros Blue Rebel with the syrups of your choice. Both the canned drink and the syrups have sugar-free options that are sweetened with sucralose. All of the Rebel drinks contain 9.5 ounces of caffeine per ounce.
What's In a Sugar-Free Rebel?
Dutch Bros uses a formulation for their signature energy drinks that's very similar to other energy drinks like Red Bull and Monster. Sugar or sucralose is the main sweetening agent, with added caffeine, D-glucuronolactone, taurine, vitamins, natural and artificial flavors as the other supporting ingredients.
Where Can I Buy Dutch Bros Blue Rebel Sugar-Free?
You can buy a plain Dutch Bros Blue Rebel Sugar-Free at your local shop by asking for a sugar-free Rebel with no added syrups. However, you can't sprint down to the store and buy a case of them. Unfortunately, they're currently only available at Dutch Bros locations. They aren't even for sale online (yet).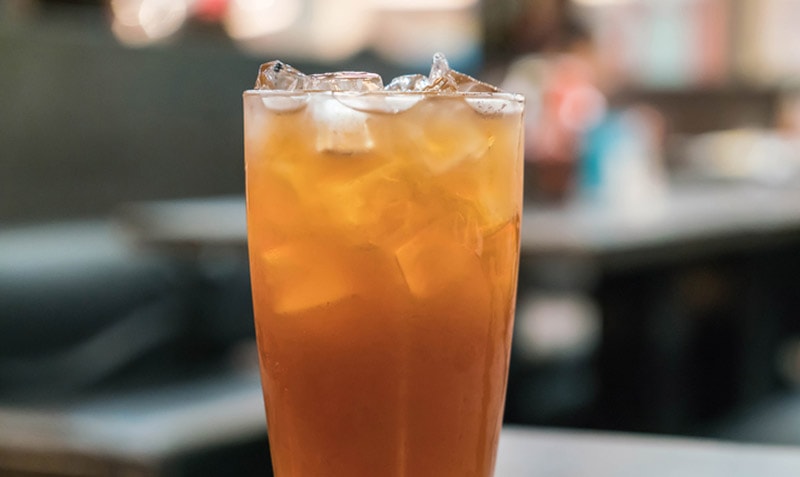 What Other Dutch Bros Drinks Can Be Made Sugar-Free?
If the Rebel isn't your type, you'll be happy to know that you can make almost any Dutch Bros coffee drink sugar-free. Their espresso-based specialties like the Golden Eagle and Annihilator may be made sugar-free, as well as other possible drink combinations that are not on their menu. For instance, you can ask for a double-shot of espresso poured over milk and ice with sugar-free caramel syrup, and you've got a sugar-free caramel iced latte. Their sugar-free syrup flavors include:
White chocolate
Chocolate
Caramel
Vanilla
Chocolate macadamia nut
Hazelnut
Irish cream
Coconut
Raspberry
Peach
Strawberry
Peppermint (seasonal)
While you can substitute regular syrup for sugar-free syrups in a Freeze or Frost to reduce the sugar content, unfortunately, there's no such thing as a completely sugar-free blended beverage at Dutch Bros. This is because both the coffee Freezes and the caffeine-free Frosts are made with a premixed powder that already contains dairy and added sugar.

Conclusion
If you're looking for a drink with a little caffeine kick—without all of the sugar—swing by Dutch Bros for a sugar-free Rebel. You can order any flavor Rebel in sugar-free. It's easy to customize because the drinks are made by pouring a can of their signature energy drink into a glass of ice and your choice of syrup. You can also order their classic coffee options in sugar-free, such as the Annihilator, or create your own drink with a combination of their many sugar-free syrup flavors.
---
Featured Image Credit: Florian van Duyn, Unsplash