It is easy to picture rolling green pastures, jagged mountain peaks, and soulful bagpipe music when you picture Scotland. Thoughts of whiskey, tea, and Scotch pies are on the menu along with brisk weather, high skies, and rainy weather.
What you might not think about is coffee, or the many coffee houses and independent roasteries that dot the country. If that's the case, you are missing out. Scotland has a thriving coffee culture that is producing some of the world's best brews.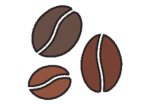 History of Coffee in Scotland
Although not well known, there is a long history between Scotland and coffee beans. One legend talks about a monk who came across a herd of goats dancing around a berry plant. Noticing the goats seemed restless after the berries were gone, the monk decided to make a drink concoction from the plant resulting in the birth of coffee.
More notably, in 1673, Glasgow received a package of sugar and tobacco from Virginia. Colonel Walter Whiteford accompanied the cargo along with a license (of a sort) to sell coffee. In later years, coffee plants were introduced to Malawi through the Scottish-Malawi partnership.
With the high altitude and warm weather of the African country, the coffee plants thrived. They were then traded back to Scottish coffee roasters.
Over time, Scotland has developed a passion and talent for producing single-origin coffee. Today, tourists, visitors, and residents can use the Scottish Independent Coffee Guide to find the nearest local coffee house gem.
Scottish Independent Coffee Guide
The Scottish Independent Coffee Guide Venue Finder was developed in 2014 for the UK's SouthWest. A second edition quickly followed, and it now includes versions for Wales, Ireland, Scotland, and Northern England.
Designed to list prominent coffee houses along with hidden gems, the publishers state,
"The guides are published by Salt Media [in] association with a committee of leading coffee experts in each area who identify who should be invited into the guide, based on meeting the following criteria: commitment to a high quality coffee experience, use of UK roasted specialty beans, two brew methods or two coffees available at any time and independent ownership."1

The Best Coffee Roasters in Scotland
Although growing coffee is outside the realm of possibilities for the rocky and brisk Scottish climate, that has not stopped enthusiastic coffee lovers from creating their own roasting companies that have taken the country (and the world) by storm.
Let's look at some of the top coffee roasters in Scotland.
Artisan Roast
Artisan Roast coffee house has the distinction of being the first specialty coffee roastery. Established in 2007, they have coffee houses across the country, and they are experts at creating your perfect cup of joe. They concentrate on how each aspect of their coffee affects the different senses, and how those senses affect the palette. All of their ethically sourced beans are selected by their experts. It is also thought they have amassed the largest collection of single-origin coffee in the country.
---
Figment Coffee
Figment coffee is an ethically driven roastery that traces its beans back to the original farmers across the globe. They use a variety of flavorful green beans to create a dazzling flavor you won't find anywhere else. Figment won the Scottish Cafe awards in 2019, and the 2020 Trip Advisors travelers choice award. Patrons can sample from their espresso menu while also enjoying fresh food that was made in collaboration with famous chef Jamie Scott.
---
Papercup
Located in Glasgow's West End, Papercup opened its doors in 2012. They aim to create a friendly and welcoming environment where people can enjoy food and espresso under one roof. They are environmentally conscious and ethically source all their coffee beans. Papercup's roasters are dedicated to experimenting, tasting, and creating flavorful and complex coffee. Expanding to an online store, you can have their single-origin beans delivered to your front door.
---
Dear Green
Dear Green is a specialty bean B-corporation that was founded in 2011. They supply coffee to businesses, schools, restaurants, and homes. Named after the "Dear Green Place", which is the local's nickname for Glasgow, Dear Green is dedicated to supporting local roasters and small coffee farmers. Their mantra "They LOVE coffee" is part of their ethical approach to the coffee business in Scotland.
---
Glen Lyon
Glen Lyon is a small, six-person crew roasting company nestled on the bank of the Tay River. They roast small batches of Arabica beans to ensure the most robust and multifaceted flavor possible. Glen Lyon is committed to running a transparent company where their ethically sourced beans are 100 % traceable. Profit is an afterthought to the environment and community.
---
Hinba Coffee Roasters
Hinba Coffee Roasters is a family-owned roastery that has created some of the most unique and delicious coffee beans available. They source green coffee beans from Rwanda, Peru, and Brazil. Their motto, "pure air, pure taste, pure Hebridean" is due to their open-air roasting process which helps to protect their mountain community and the overall environment.

The Best Glasgow Coffee Houses
Roasteries are not the only places to find an espresso or fantastic cup of coffee. Countless coffee houses across Scotland are worth the stop. As the original Scottish coffee spot, Glasgow has some of the best around.
Kaf
Part of the West End, Kaf is a fairly new coffee shop that is a small yet refined place with knowledgeable and friendly baristas that are dedicated to each drop of espresso they serve. Along with coffee, patrons can also find Scandinavian-inspired food within a calm atmosphere. Only able to hold about ten customers at a time, Kaf is the go-to coffee shop for many locals.
---
Laboratorio Espresso
Another petite location, Laboratorio Espresso is part of the busy downtown area. This shop features different roasters and has made incorporating Milanese espresso culture into Glasglow their goal. With an eye to quality, this cafe collaborates with roasteries from Berlin, London, and all over Europe. They are known for their exquisite espresso and airy atmosphere despite the tight space.
---
Spitfire Espresso
Styled circa the 1950s, post-WWll this open cafe is fun and nostalgic. Their signature coffee called the Gunnerbean is roasted by one of Scotland's oldest coffee roasteries, Thomson's Coffee Roasters. They also offer soup, sandwiches, and ready-made cakes. You can order daft beer for the after-work crowd, too. Known as a dog-friendly shop, Spitfire has ample outdoor seating lining both sides of the road.
---
Bam Glasglow
Known as a coffee shop with a "personality", Bam Gasglow offers their customers coffee in a vintage atmosphere. You sip espresso, browse postcards, and pick out gifts. Their coffee beans are guest roasted by some of the most talented in the field. You can sample fresh cakes and other dainty bits, as well. The antique atmosphere is a curated design of special vintage items giving the cafe a homey feel.
---
Dandelion Cafe
Originally an abandoned tennis pavilion, Dandelion Cafe has been renovated into the quintessential 1920's shop. Mairi Darroch and Suzanne Stevenson transformed the space into an arts and crafts revival cafe that serves coffee, tea, cakes, and other tasty treats. Operating as a small business, it is a gem to find.
---
Grain & Grind
Grain & Grind brings a global atmosphere to the city of Glasgow. They feature coffee blends from Tanzania to Guatemala, as well as local favorites like Bungo, Marchtown, and Queen's Park roasts. Spotlighting a different coffee each week, you can also have your fill of sandwiches, pastries, and soups. Grain & Grind carries its own brand of coffee you can buy in-shop or online.

The Best Edinburgh Coffee Houses
Not to be outdone, Edinburgh hosts some of the best coffee cafes that feature unique and intricate coffee flavors from around the world. Not to mention, their local variety.
Lowdown Coffee
Located in a busy area of Edinburgh, this basement-level cafe is a fresh, minimalistic spot with Nordic vibes of simplicity. Dedicated to the quality of each cup of coffee, the Lowdown partners with some of the best bean roasters. The regular line-up includes Colona, Gardelli, Coffee Collective, Koppi, Friedhats, and La Cabra. The welcoming and professional staff is also available to provide sandwiches, treats, and other small food items that pair well with your espresso of choice.
---
Williams & Johnson Coffee Co.
Located on the outskirts of town, this small cafe is situated by the water where you can regularly smell the mixture of freshly roasted beans and salty brine. As micro-roasters, you will always find a flavorful, bold espresso that can be enjoyed in a relaxed atmosphere. There are also sandwiches, cakes, and soups available.
---
Cairngorm Coffee
With two locations in the city, this welcoming and friendly space is a great place to linger over your favorite specialty coffee. Cairngorm is the only cafe that freezes its beans as it extracts more flavor. Additionally, their batch brew with beans roasted in-house is a local winner, and definitely worth the trip to try. Along with the customary fair, you can purchase branded clothing items, as well.
---
Cult Espresso
Cult Espresso is a bright and cheerful cafe where you can sip on an espresso or filter coffee while flipping through one of the many comic books left for your convenience. Cult Espresso uses a local favorite roastery called Round Hill that allows gives a complex yet smooth flavor. Sitting on two levels, the space gives you the sensation of busy life in a calm and friendly atmosphere.
---
27 Elliott's
Known for utilizing local produce, customers will find inventive dishes along with specialty coffee in this quaint cafe. Designed as a country kitchen, 27 Elliott's gives its patrons a warm and comforting feeling. The cheery colors and airy atmosphere also add to the overall atmosphere. Located on a quiet street, you can find the owner's cookbook for sale so you can recreate your favorite meals.
---
Brew Lab
Brew Lab is well known for its ethical coffee roasting and development. They use single-origin beans and specialty coffee that is ethically sourced and part of the Hand-Roasted union. A trendy cafe, it is populated by students, hipsters, and local fans of the specialty brew. Designed in a minimalist style, you can order sweets, cookies, cakes, and other sweet treats.

The Best Cafes in the Highlands
While the cafes in the city offer a rich variety of specialty, single-origin coffees and espresso, many of the gems can be found further up north. Take a look at these Highland cafes.
The Ceilidh Place
Not just a cafe, this cozy establishment is also a restaurant, hotel, and music venue. Serving bold and delicious espresso and specialty coffee drinks, the Ceilidh is surrounded by miles of beautiful scenery that makes it well worth the trip. In addition to coffee, you can also enjoy a traditional Scottish breakfast, plus indulge in other items like baked goods, soup, and sandwiches.
---
Habitat Café
Habitat Cafe is a small shop that doubles as a cozy rest-stop for those heading out from Edinburgh. With eight different brewing methods, you can enjoy their locally roasted coffee in multiple ways. There are also a variety of other small meals ready to serve. If lucky, you may run into some famous faces while there including the national Aeropress winner who is one of the baristas, or Hendrix the Goldendoodle who often welcomes patrons at the door.
---
Caora Dhubh Coffee Company
This out-of-the-way spot is easy to miss, but worth the time it takes to find it. Not only is the staff friendly, baked goods fantastic, and atmosphere worm, but the coffee is some of the best around. Decorated to blend in with the rugged surroundings, you will find nothing but cheerful friendless inside the cafe. The espresso-style drinks are not only made with care, but they have a complex flavor you can't find anywhere else.
---
Glencoe Café
Glencoe is known for its locally roasted coffee that has all the bold yet rich flavor expected of Scottish beans. The cafe features a beautiful view which you can admire while sampling some of their tastiest home-baked goods. Not only that, but Glencoe also offers breakfast, lunch, wine, and beer depending on your mood. The spectacular view along with the friendly staff is enough to bring you back.
---
Café Eighty2
Situated near Loch Ness, Cafe Eighty2 is famous for its homemade cakes, smoothies, baked goods, and all-day breakfast. It has five-star service, plus espresso and specialty coffee that makes the detour to this cafe a perfect decision. The knowledge and detail-orientated staff are welcoming and accommodating.

Conclusion
Scotland has a thriving coffee culture that is not well-known. Nonetheless, their coffee expertise, roasting, and ethical sourcing make looking up the nearest cafe a "must-do" next time you find yourself in the Northern UK. Whether you are in the city or the highlands, in a roastery or cafe, you are bound to find a coffee that will be well worth the trip.
---
Featured Image Credit: mikeledray, Shutterstock