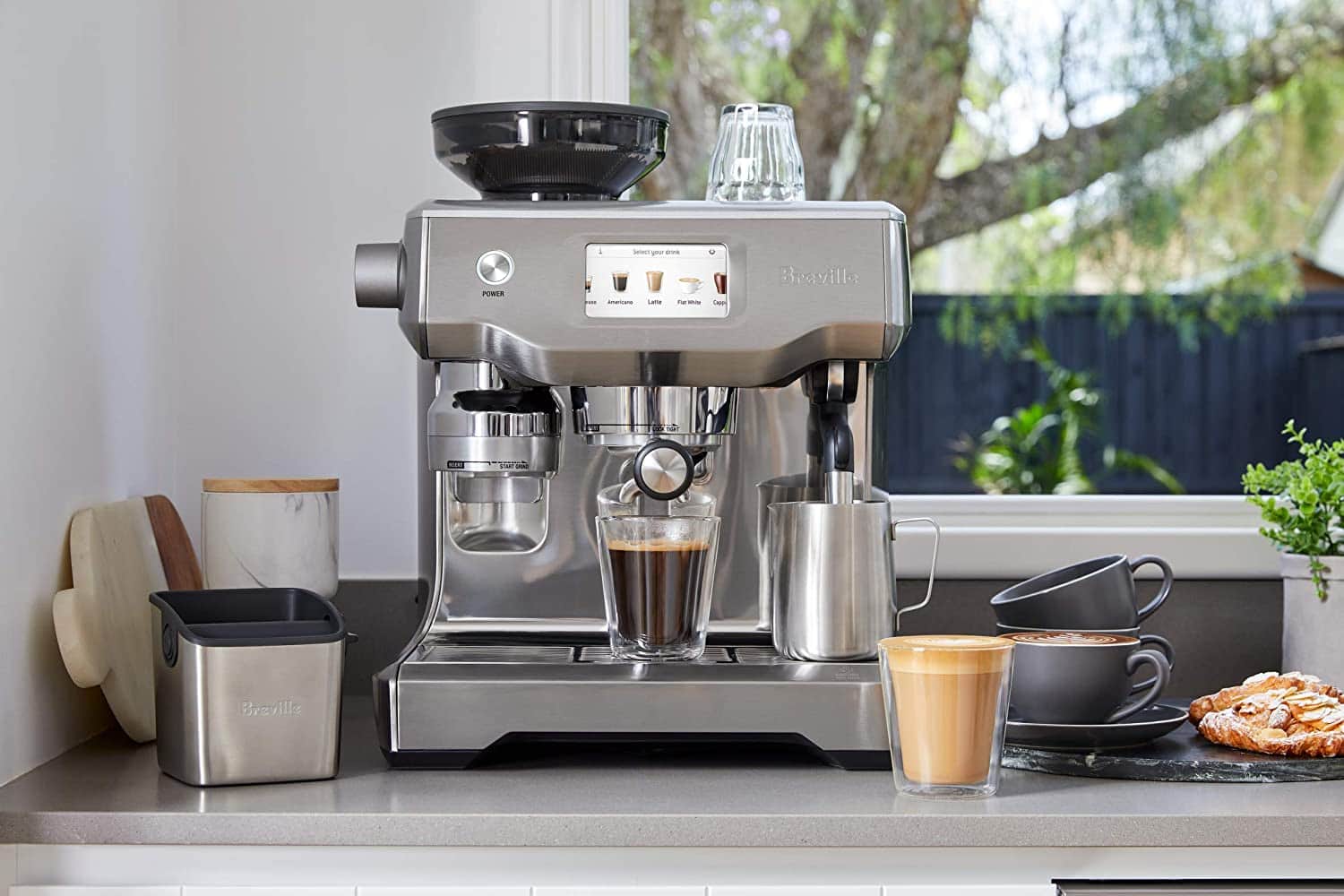 Breville is a popular company that makes several high-end brewers and grinders. Several Breville Barista models offer you a complete coffee station in a single unit. However, these machines can be quite expensive, and the best time to buy them is often during Black Friday sales. This year, Breville has decided not to mark any of their barista machines down for Black Friday sales – but their prices are still great! Check out the top products below and see if any are right for you:

The 4 Best Breville Barista Black Friday/Cyber Monday Deals 2023
1. Breville

Duo Temp Pro Espresso Machine 
---
2. Breville Oracle Touch Espresso Machine

 
---
3. Breville V

ertuo Coffee and Espresso Machine 
---
4. Breville Nespresso Creatista™ Plus

What We Saw Last Year
Last year we saw several Breville machines go on sale, including the BES870XL Barista Express, Nespresso Vertuo, and ESP8XL Cafe Roma machines. You could purchase each machine for more than $100 off during the Black Friday Weekend. Some outlets offered as much as $250 off the regular cost of the Barista Express. Many coffee maker companies, including Breville, experienced growth last year due to more people staying home, so it's likely we'll see similar or even better sales this year.
Summary
If you are new to the Breville company, you might do well with the Breville BDC650BSS Grind Control Coffee Maker or the Breville BES810BSS Duo Temp Pro Espresso Machine to see how you like them. However, it's worth saving up for the Breville BES870XL Barista Express and purchasing it while it's on sale during Black Friday to experience how good coffee can be. It may seem expensive, but these machines are extremely durable and will likely last many more years than a less expensive brand, and the ability to grind the beans and steam the milk makes waking up in the morning something you might look forward to doing.
We hope you have enjoyed reading over this short guide and it has answered your questions. If we have helped improve your mornings, please share our look into Breville Barista Black Friday and Cyber Monday deals on Facebook and Twitter.