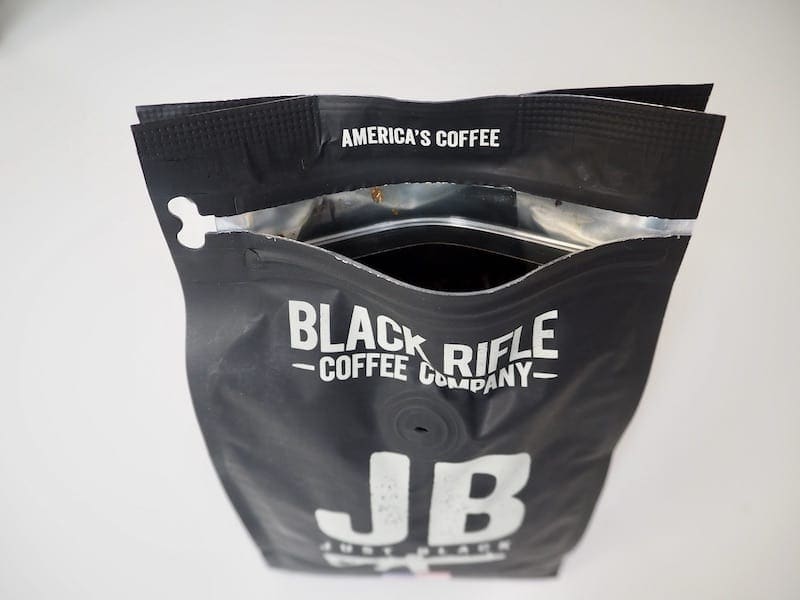 Whether you're a drinker of Black Rifle Coffee or not, you've most likely heard the name. Over the past few years, this coffee brand has been on the lips of many people who follow politics. Black Rifle Coffee Company, as the name suggests, is run by military veterans who are strong in their beliefs and according to some, are more right-wing when it comes to the world of politics.
The Black Rifle Coffee Company controversy seems to encompass quite a few things. They had words with the coffee powerhouse, Starbucks, they supported President Donald Trump, and they found themselves being linked to people and groups immersed in their own controversy. All of this combined has brought this coffee company into the limelight, but not always in the best way. Let's take a deeper look at the Black Rifle coffee controversy and how all the talk came to pass.

Black Rifle Coffee Company's Origins
Black Rifle Coffee Company was founded in 2014 by Evan Hafer. Before starting a coffee company in his garage, Hafer spent time as an Army Green Beret and worked with the CIA. While spending 20 years of his life serving his country, Hafer also spent time roasting and packaging his own coffee beans. When his time to leave service came, it was only natural that he would make coffee his new passion.
After only 2 years in business, Black Rifle Coffee Company was producing up to 24,000 coffee orders from Hafer's garage in a weekend. These orders were processed using a one-pound coffee roaster and a lot of hard work. Eventually, it was time for Hafer and his new coffee company to welcome other people on board and expand the business.

Military Vets Put to Work
Not only is Black Rifle Coffee Company founded by Hafer, a 20-year military veteran, but it also employs mostly veteran workers. The company's website encompasses those it employs. The head honchos at Black Rifle can be seen on the website and their military backgrounds can be read about. You'll also find that the coffee company pushes for a balance between work and personal life by sharing the activities and pastimes of their employees. By the year 2017, Hafer announced that 70% of their employee roster was made up of military veterans and he promised to hire more as the company grew.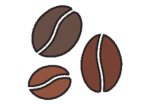 The Starbucks Controversy
As we mentioned, Black Rifle Coffee Company has seen its fair share of controversy over the years. One of the first they faced was a public battle with the coffee giant Starbucks in 2017. During this year, President Donald Trump imposed a travel ban on certain countries. To counter this ban, and offer aid to the refugees from these countries, Starbucks vowed to hire 10,000 refugees from the affected countries.
Unfortunately, social media played a huge role in this controversy, and a photo of ISIS insurgents was shown. In the photo, the insurgents are holding Starbucks cups. To counter Starbucks, and show their support for the president's decision, Black Rifle Coffee Company vowed to hire 10,000 veterans.
Starbucks immediately reminded the world of their vow to hire 5,000 military veterans per year in a clap back to Black Rifle's new vow. In Hafer's eyes, however, he saw Starbucks' vow as a publicity stunt and reminded everyone that Black Rifle's vow was not a stunt but more of what the company originated as and who they truly were.
Black Rifle & Extremist Groups
Black Rifle Coffee Company proudly sells merchandise on its website. Unfortunately, for the company's image, several of these items have found themselves in the hands of people or groups considered to be extremists. To counter this negative publicity and recuse themselves of having a political motivation, Evan Hafer has made several statements regarding the matter.
He does not want his coffee brand to be associated with politics and has denounced groups such as The Proud Boys. When Kyle Rittenhouse, a teen charged, then acquitted of murder in Kenosha during the riots, was seen wearing gear from Black Rifle, Hafer instantly commented and said the company did not want to profit from any sort of tragedy.

Final Thoughts
While the company is constantly referred to as right-wing, the team at Black Rifle continues making their great coffee and with their commitment to veterans. Over the years, they have contributed money to organizations that support military veterans and have even stepped up in support of the police departments. The company has experienced backlash and even boycotts due to the controversies surrounding them but its work ethic and great-tasting coffee continue.
Read More: Dark Matter Coffee Controversy Explained: What to Know
---
Featured Image Credit: