Fall is here again; it's the time of year when the leaves burst into color, the air turns brisk, and your favorite fall drinks return to Starbucks! For many, that means one thing: pumpkin spice! However, many fall drinks at Starbucks have nothing to do with giant orange gourds. Apples are in season, the chai is to die for, and a dash of cinnamon is on everyone's radar. Read on if you're wondering what Starbucks has in store for you this fall season! The best Starbucks fall drinks are back on the menu, and we've got them all below!
NOTE: The caffeine, sugar, and calorie information for all the Starbucks fall drinks below are based on their "grande" size, which is 16 ounces.

The 12 Best Starbucks Fall Drinks
1. Apple Crisp Oatmilk Frappuccino
| | |
| --- | --- |
| Caffeine: | 100 mg |
| Sugar: | 60 grams |
| Calories: | 420 |
Watch out for brain freeze when you enjoy this delicious fall drink from Starbucks! The Apple Crisp Oatmilk Frappuccino, unlike the Apple Crisp Oatmilk Creme Frappuccino (found lower on this list), contains coffee and hits your central nervous system with a 100-mg jolt of caffeine. Unlike the other Frappuccinos on Starbucks' menu, this one is made with oat milk for a new and different taste. One word of warning is that this fall drink is loaded with sugar, so if your sweet tooth needs a break, you may want to try something else.
---
2. Pumpkin Spice Frappuccino
| | |
| --- | --- |
| Caffeine: | 100 mg |
| Sugar: | 65 grams |
| Calories: | 420 |
This is the fall drink to order at your local Starbucks for those who are in love with pumpkin spice!  It's a frozen drink, so don't order it if you want to warm up. If you're on a diet, you might also want to skip this delicious drink, which has 420 calories. With 100 milligrams (mg) of caffeine, the Pumpkin Spice Frappuccino will give you a good kick in the pants to get your day started. It also has a shot of protein from the whole milk. If you're a huge fan of fall and looking for a bit of nostalgia with your coffee, the Pumpkin Spice Frappuccino is a perfect choice.
---
3. Pumpkin Spice Latte
| | |
| --- | --- |
| Caffeine: | 150 mg |
| Sugar: | 50 grams |
| Calories: | 390 |
For many, the Pumpkin Spice Latte is the reason for the season. It's been a drink on Starbucks' fall menu for almost two decades! Fans of the Pumpkin Spice Latte (or PSL as it's affectionately called) have been known to swoon over this fall drink, making it one of the company's best sellers. With pumpkin spice sauce and pumpkin spice topping, it has all the p-spice your soul craves and 150 mg of caffeine to open your eyes wide on a crisp fall morning. Many compare the Pumpkin Spice Latte to eating a fresh slice of warm pumpkin bread, one of fall's best comfort foods!
---
4. Hot Apple Crisp Oatmilk Macchiato
| | |
| --- | --- |
| Caffeine: | 170 mg |
| Sugar: | 29 grams |
| Calories: | 320 |
Another Starbucks fall drink with oat milk, the Apple Crisp Oatmilk Macchiato, steams the milk first and adds blonde espresso, apple brown sugar syrup, and spiced apple drizzle. An apple a day might keep the doctor away, but this yummy fall drink will keep the blues away and make your day much better! Don't forget, if oat milk isn't your thing, you can switch it to any type Starbucks offers. What's blonde espresso, you ask? Starbucks says it's a lighter roast with a smooth and creamy texture that comes from coffee beans imported from East Africa and Latin America.
---
5. Pumpkin Spice Creme Steamer
| | |
| --- | --- |
| Caffeine: | 0 mg |
| Sugar: | 52 grams |
| Calories: | 400 |
If pumpkin spice is all you crave without the caffeine, the Pumpkin Spice Creme Steamer is a great choice. Even though there's no java included, it's still a hot drink and so great for chilly fall mornings. It's made from 2% milk, but if you want more protein, you can switch to whole and even oat milk. The Pumpkin Spice Creme Steamer is loaded with calories (400 mg), so if you're counting them, you might want to count this drink out. On the other hand, fall is the season to splurge, so maybe forget the calories and enjoy yourself!
---
6. Iced Apple Crisp Oatmilk Shaken Espresso
| | |
| --- | --- |
| Caffeine: | 255 mg |
| Sugar: | 21 grams |
| Calories: | 180 |
This Starbucks offering may look like a regular latte, but it has a few key differences. Shaken espresso drinks have more caffeine because they're made with more concentrated espresso. They also have a little bit less milk than lattes. The biggest surprise is that it's made with oat milk, something new for Starbucks. However, if you don't want oat milk, Starbucks will replace it with any milk on its menu. And of course, this drink also includes that delicious apple brown sugar syrup!
---
7. Iced Apple Crisp Oatmilk Macchiato
| | |
| --- | --- |
| Caffeine: | 170 mg |
| Sugar: | 34 grams |
| Calories: | 310 |
The Iced Apple Crisp Oatmilk Macchiato makes its return this year with a new recipe! It now includes blonde espresso and oat milk. Many fall drink fanatics have been happily pleased by this, and the reports are that it's even better than last year! Of course, it is a cold drink, but it has plenty of caffeine to get you going on a crisp fall day. It's also lower in sugar for those taking notes and has fewer calories than some of the other fall drinks on SB's menu.
---
8. Pumpkin Creme Cold Brew
| | |
| --- | --- |
| Caffeine: | 185 mg |
| Sugar: | 31 grams |
| Calories: | 250 |
When it was first released a few years back, the Pumpkin Creme Cold Brew became an instant hit for Starbucks. Many say that it balances coffee, pumpkin, and sugar perfectly, making it one of the best fall drinks featuring pumpkin. It's certainly got enough caffeine to jolt your senses back to life at 185 mg, but it's low enough in calories and sugar that you won't feel like a kid who just ate all their Halloween candy in one sitting. You should note that the main flavoring in the Pumpkin Creme Cold Brew is vanilla syrup, while the pumpkin flavor comes from the pumpkin spice topping.
---
9. Iced Chai Latte with Pumpkin Sauce and Pumpkin Cold Foam
| | |
| --- | --- |
| Caffeine: | 70 mg |
| Sugar: | 58 grams |
| Calories: | 310 |
Many fall drink fans consider this drink, featured on Starbucks' "secret menu," to be the gold standard. Even if chai isn't your usual beverage, giving the Iced Chai Latte with Pumpkin Sauce and Pumpkin Cold Foam a try is recommended, as it will almost certainly make your taste buds do a little happy dance.
However, you can request one pump less of the chai to balance out the flavors more to your liking. Another suggestion is to ask for an espresso shot and turn yours into a "dirty chai" while also boosting the relatively low caffeine content. Whatever you choose, fall drink aficionados agree that this is one of the best on the secret menu.
---
10. Pumpkin Spice Creme Frappuccino
| | |
| --- | --- |
| Caffeine: | 0 mg |
| Sugar: | 47 grams |
| Calories: | 360 |
Take your typical frozen Frappuccino, toss in some pumpkin spice and creme Frappuccino syrup, and you have a Starbucks' Pumpkin Spice Creme Frappuccino! This fall drink is for folks who love pumpkin spice but don't want any caffeine, although there's plenty of sugar to give your nervous system a jolt.
This fall drink is best for an afternoon pick-me-up as it's frozen, but you can drink it any time of the day you like. To cut down on calories, you can always substitute 2% milk for the whole milk they typically use. However, the creaminess might be slightly less if you do, so keep that in mind when you order.
---
11. Iced Pumpkin Spiced Latte
| | |
| --- | --- |
| Caffeine: | 150 mg |
| Sugar: | 50 grams |
| Calories: | 390 |
If you adore the Pumpkin Spiced Latte but want something cold and refreshing rather than hot and soothing, Starbuck's Iced Pumpkin Spiced Latte is just the ticket. It's the quintessential fall drink on ice, with all the pumpkin spice you love. It also has 150 mg of caffeine for a brain boost and the same pumpkin bread taste without the hot-out-of-the-oven feel. With just a hint of cinnamon, nutmeg, ginger, and clove, this is the pumpkin spice drink you'll love on ice.
---
12. Iced Pumpkin Chai
| | |
| --- | --- |
| Caffeine: | 40 mg |
| Sugar: | 53 grams |
| Calories: | 260 |
The Iced Pumpkin Latte is low in caffeine but a bit higher in sugar than some people like. On the other hand, if you love chai tea and pumpkin spice and have a sweet tooth, it's almost perfect! Many fall fans can't imagine the season without a cup of chai tea in hand, although the sensation of this iced drink is more thrilling and chilling than soothing and comforting.
If 40 mg of caffeine isn't enough to open your eyes wide, try making it a "dirty" drink by adding a shot of espresso or blonde espresso. You can also replace the nonfat milk with whole milk to make it a little creamier.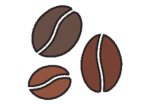 Fall Drink Ordering Tips at Starbucks
Do you need some advice about ordering your favorite fall drink at your local Starbucks? Check out the tips below!
Any Milk Will Do
Although some of the drinks we've seen today are made with oat milk, others with 2% milk, and still others with whole milk, you can change up your milk for any type you like with no problem and no extra cost. Whatever milk your Starbucks has on hand can be used in any fall drink you purchase.
Add a Syrup or Sauce to Your Fall Drink
Starbucks offers numerous syrups and sauces, and you can use any of them on your drinks. However, some syrups cost a little bit extra. Favorites include caramel, cinnamon dolce, funnel cake, toffee nut, and pineapple ginger, but there are several more delicious choices on the menu.
Customize Your Cold Foam
If you want to customize your cold foam, it's relatively easy, although some customizations need to be made in person as you can't order them on the Starbucks app. One great example is the Apple Brown Sugar cold foam, which is customized by blending vanilla sweet cream cold foam with two pumps of apple brown sugar syrup.
What Is Starbucks' "Secret Menu" Anyway?
Although it's called their "secret menu," the fact is that it's not much of a secret anymore. Items on Starbucks' secret menu are drinks that Starbucks customers and baristas have created on their own over the years. You won't find them on the regular Starbucks menu or their app, which is why they're considered "secret."
It's worth noting that Starbucks Baristas aren't trained to make the items on the secret menu, so if you hit them with one that they haven't made before, give them a moment to whip it up for you. Some of the best Starbucks fall drinks on the secret menu created over the years include:
Pumpkin Pie Frappuccino
Caramel Pumpkin Macchiato
Butterscotch Frappuccino
Harry Potter's Pumpkin Juice
Pumpkin Spice Choco Chai
Hot Apple Chai
Caramel Snickerdoodle Macchiato
Perfect Pumpkin Frappuccino
Pumpkin Patch Latte

Final Thoughts
For many people, fall is the best time of year because Starbucks puts their favorite fall drinks on the menu. Add that to the fact that it's great sleeping weather, the fall colors are spectacular, and the holiday season is here, and it's no wonder everyone you see at Starbucks is in a fantastic mood! The biggest problem you'll have is choosing the fall drink you like best! But don't wait to try them all because the Christmas menu is right around the corner!
---
Featured Image Credit: Sandra Ivleva, Unsplash