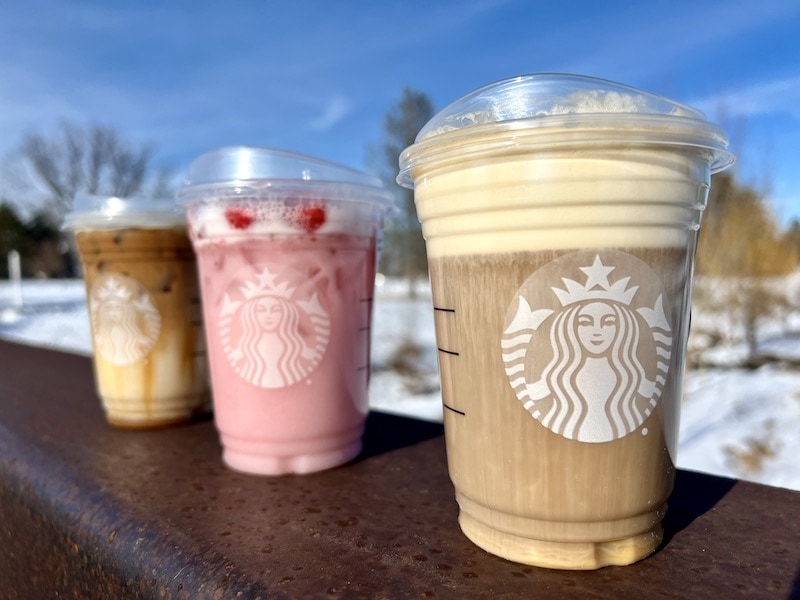 In the heat of the summer a cool, refreshing drink is a must. For some of us, that could be a flavored lemonade, tea, or even an iced coffee beverage. No matter your preference, or time of the year once you've tried these tasty drinks, Starbucks is often the coffee shop you find yourself turning to for the best of the best. However, it's difficult to browse the Starbucks menu and choose the best cold drinks available. Why? There are so many options! Whether you're a coffee lover or prefer something non-coffee related that's still cool and refreshing, they have you covered. Let's take a look at the best cold drinks they have to offer and help you decide what you'll try on your next trip to Starbucks.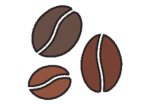 The 15 Best Cold Drinks at Starbucks:
1. Iced Caramel Macchiato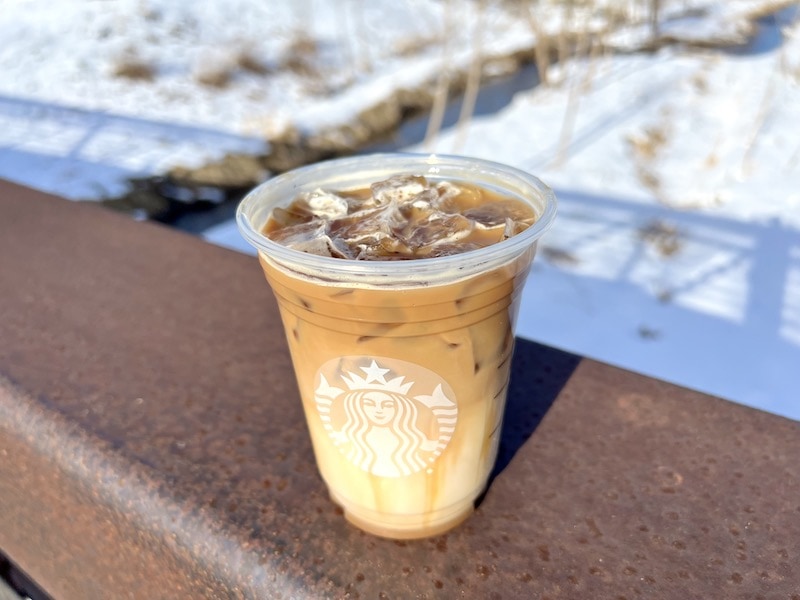 If you've visited a coffee shop, especially Starbucks, you've seen an Iced Caramel Macchiato advertised. This Starbucks classic features milk, vanilla, a bit of whipped cream, caramel drizzle, and for coffee lovers, shots of espresso. It is a great drink to give you a bit of pep in your step while keeping you cool and refreshed.
---
2. Iced Latte
One of Starbucks's original cold drinks is the Iced Latte. When it comes to iced coffee beverages, this is your basic. Featuring espresso shots and skim milk, this beverage is a go-to for many coffee drinkers. If you want a little something extra added you can easily ask for coconut or almond milk to change things up. Check out their menu each time you visit for newly added flavors of the Iced Latte if you want a cool coffee beverage that's not your usual blend.
---
3. Pink Drink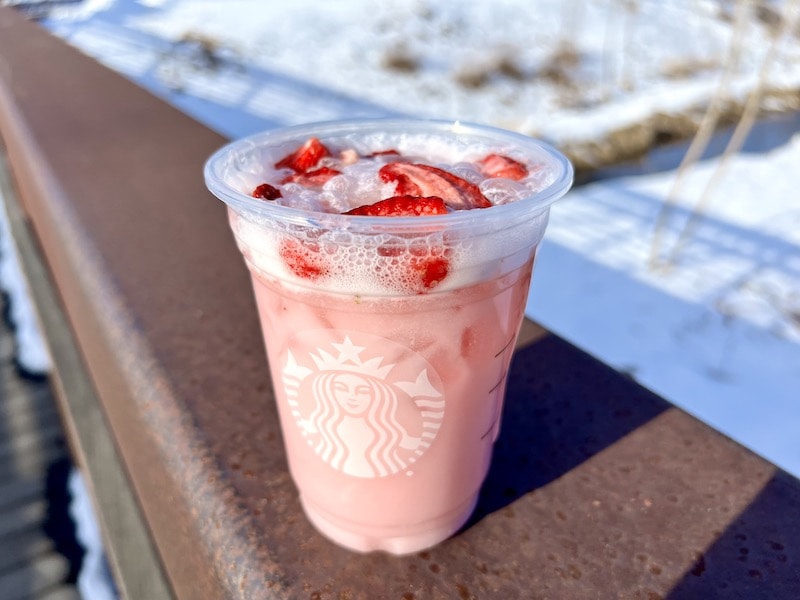 If you're a fan of YouTube or following influencers on social media, you've most likely seen someone enjoying a Starbucks Pink Drink. This cool beverage uses the refreshing taste of strawberries and instead of mixing with water, Starbucks uses coconut milk. When you're in the mood for something fruity, the Pink Drink should be at the top of your list of drinks to try.
---
4. Vanilla Sweet Cream Cold Brew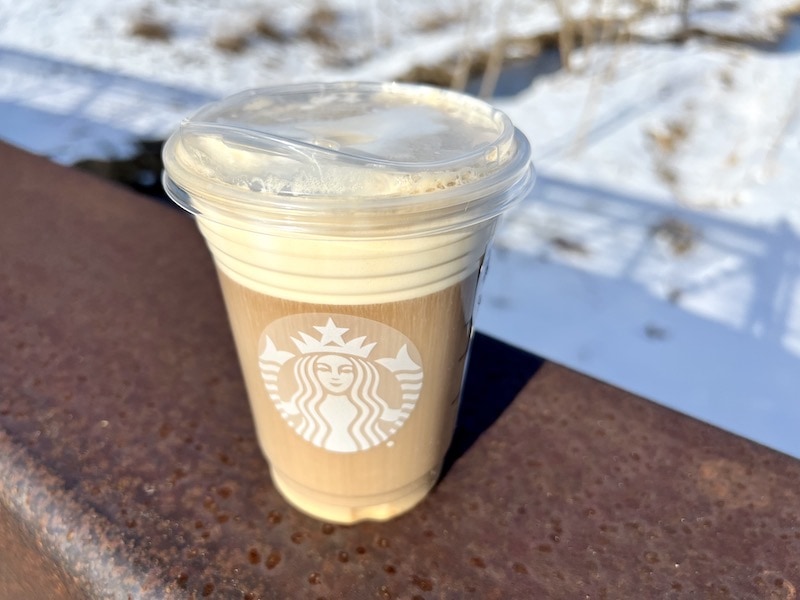 A cold brew coffee is quite different from an iced coffee. If you want to try a cold brew that isn't basic, the Vanilla Sweet Cream Cold Brew could be your answer. Starbucks cold brew steeps for 20 hours making it ideal for coffee drinkers. By adding in velvety cream and a dash of vanilla, you can enjoy a tasty cold brew that will leave your sweet tooth satisfied.
---
5. Cold Foam Cappuccino
For a twist on a regular Iced Cappuccino, the Cold Foam Cappuccino is your answer. The cold foam, made from espresso shots, is thick and velvety. Then baristas use low-fat milk to create the cold foam on top that you're sure to love. This drink is tasty and cool as it is but feel free to request a bit of ice if you're in the mood for a real cold treat.
---
6. Passion Iced Tea
Is any cold drink list complete with an iced tea? Of course not! Starbucks takes it one step further, however, by offering up a Passion Iced Tea. This tea is made from a blend of lemongrass, hibiscus, and apple. This iced tea has a couple of options you can choose from as well. You can order sweetened or unsweetened. You can also choose to add lemonade if that's what you wish.
---
7. Strawberry Acai Refresher
Starbucks offers a few refreshers on its menu but the Strawberry Acai Refresher is one of the best. Made with green coffee extract and shots of caffeine, this drink is a great way to energize yourself when facing a long day. Add in the fact that they use dried sliced strawberries and you'll quickly see why it's one of the favorites on the menu.
---
8. Dragon Drink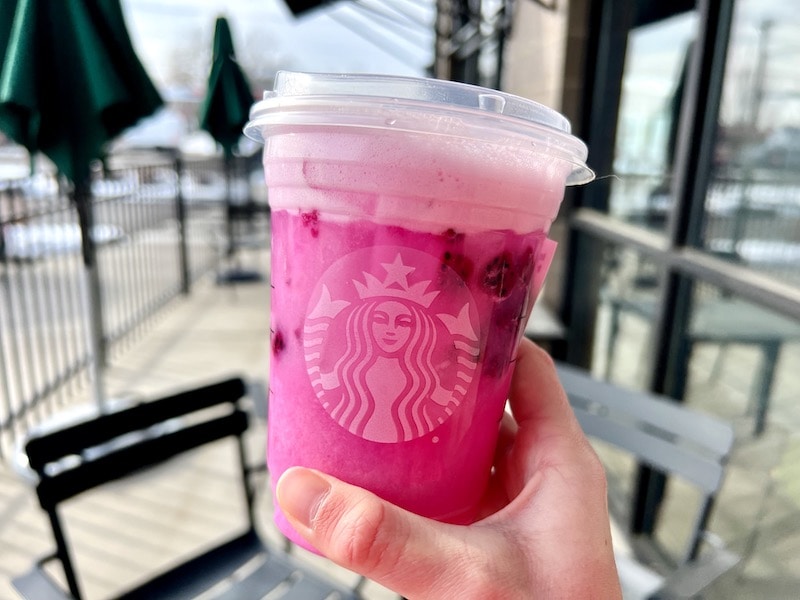 Like the Pink Drink, the Dragon Drink started as a trend and has become a popular addition to the menu. This drink is made using the mango dragonfruit refresher as the base then adding coconut milk instead of the usual water. The drink is then topped with tasty dried dragonfruit pieces to make a refreshing cold drink for you to enjoy.
---
9. Iced Chai Tea Latte
When you're in the mood for spiced tea instead of coffee, a Starbucks Iced Chai Tea Latte is the answer. Made with spiced chai tea and your preferred milk, this cold drink is smooth and tasty. It is one of the drinks on the menu with less caffeine and is ideal for people who are looking for something cool and refreshing to help them relax.
---
10. Honey Almond Milk Cold Brew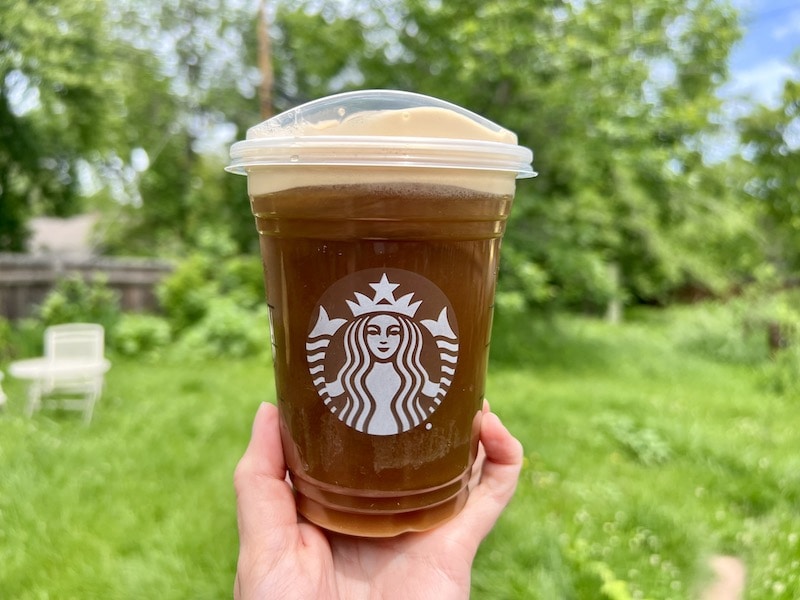 Another tasty cold brew on the Starbucks menu is the Honey Almond Milk Cold Brew. The name tells you what's inside. The honey, almond milk, and Starbucks's signature cold brew coffee come together to offer a completely vegetarian drink that is cool and refreshing while giving you the energy boost you need.
---
11. Cloud Caramel Macchiato
Quite similar to the original Iced Caramel Macchiato, the Cloud Caramel Macchiato takes things a bit further. Inside the cup, you'll find tasty caramel but it's the cloud of foamy milk that truly makes this drink different from its predecessor. Give it a try if you're a fan of caramel and you may find that this is your new favorite.
---
12. Iced Matcha Green Tea Latte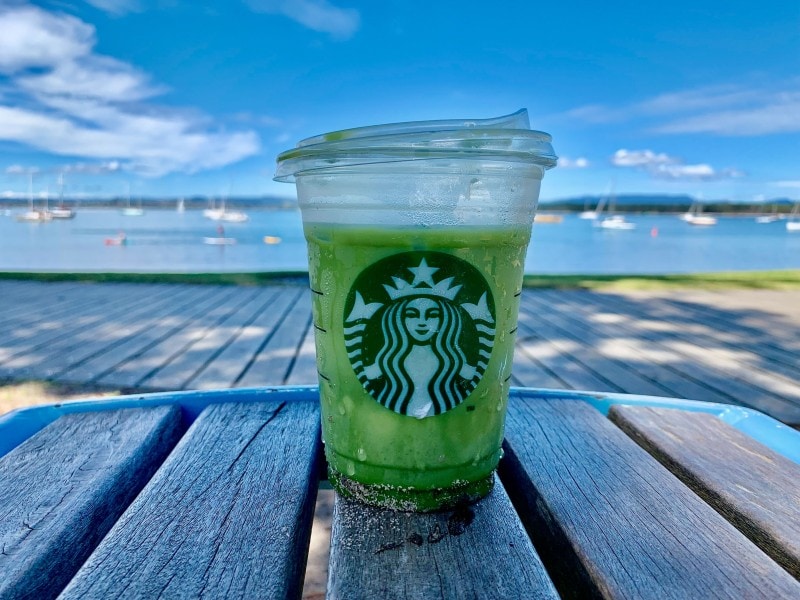 For the benefits of green tea and the taste of a cool latte, Starbucks Iced Matcha Green Tea Latte should be your drink of choice. Baristas make this cold drink using pulverized matcha, milk, and ice. The earthy tones of this drink are a favorite amongst many people who visit the powerhouse coffee chain.
---
13. Mocha Cookie Crumble Frappuccino
When you're in the mood for something sweet, and cold, a Starbucks Mocha Cookie Crumble Frappuccino is an ideal drink to choose from. Made using mocha and cookies, your sweet tooth will thank you for choosing this drink. Luckily, you can choose your level of sweetness when ordering to help with your sugar and calorie intake.
---
14. Caramel Ribbon Crunch Frappuccino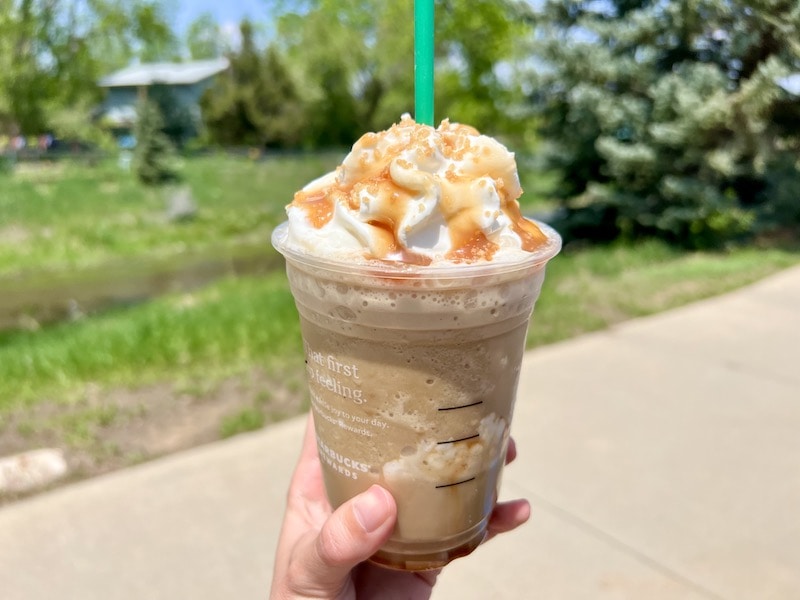 Another popular Frappuccino is the Caramel Ribbon Crunch. By ordering this drink you'll get a taste of dark caramel sauce, whipped cream, and sweetener. You even get an additional layer of sauce at the top of your cup. Like with other frappuccinos on the menu, this one is made to be sweet and cold. Keep this in mind if you need to watch your sugar or calorie intake.
---
15. Ultra Caramel Frappuccino
While this may look like a typical Starbucks Caramel Frappuccino, there is a lot added in here to make it different. Made from cold brew coffee, you'll also find dark caramel sauce, sweet cold brew whipped cream, and even more dark caramel sauce on top. If you're a caramel lover, you should give this Frappuccino a try.

Conclusion
As you can see, when it comes to cold drinks, Starbucks has you covered. If you're in the mood for something new, whether it includes coffee or not, you're sure to find one you'll love on their menu. The next time you stop by your local Starbucks, simply ask your barista for a suggestion or take a look at this list. You'll easily find a new favorite you'll want to enjoy whenever you're in the mood for a cool treat.
---
Featured Image Credit: Coffee Affection