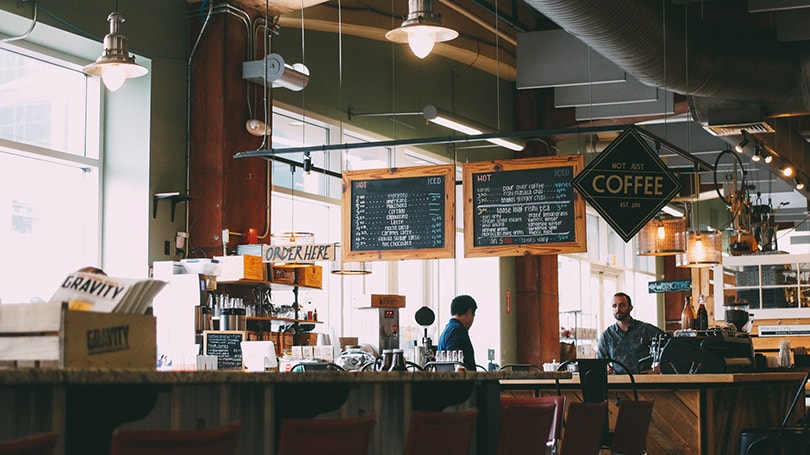 Nothing can make your day in Mesa, Arizona, perfect like enjoying a cup of coffee in one of the best coffee shops around. This town takes pride in its many shops where you can enjoy high-quality coffee. The most important thing is to know the one that offers a friendly experience.
Below are the best coffee shops in Mesa and their locations.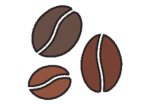 The 10 Best Coffee Shops in Mesa, Arizona:
1.

The Organic Bean Café
40 N MacDonald, Mesa, AZ 85201
The Organic Bean Café is a top coffee shop committed to offering clients high-quality coffee. Their coffee is locally roasted and 100% organic.
A barista is responsible for brewing the different coffees such as latte, noir, espresso, banana coffee, and more.
The shop has polite and highly qualified staff. They accommodate customers and offer help in all ways as needed. Besides, the coffee shop provides active customer support service for online orders and on-time deliveries.
The Organic Bean Café prides itself in a clean and well-maintained environment, giving clients a great experience with the coffee.
The coffee shop is open Tuesday to Saturday from 7 am to 3 pm. It's closed on Sunday and Monday.
---
2.

Main St. Sweets

21 W. Main Street, Mesa, AZ 85201
Main St. Sweets is another great coffee shop in Mesa, making high-quality and excellent coffee for customers. They have a barista with vast experience brewing unique tasting coffee. Besides, they have highly qualified personnel who help the clients with their unique coffee needs. The staff helps the clients determine the best coffee in case they do not know what they want.
They provide various types of coffee, including iced coffee, mocha, latte, drip coffee, Americana, draft cold coffee, and iced coffee. The highly responsive customer support is always there to help deal with clients' bulk coffee orders and deliveries.
You get to enjoy the clean and well-maintained premises. This makes clients feel comfortable spending time enjoying the top-notch coffee.
---
3.

The Nile Coffee Shop
105 W. Main Street, #7309, Mesa, AZ 85201
The Nile Coffee Shop offers clients exceptional service. It is in front of the Nile Theater, Downtown Mesa. Opened in 2015 August, the coffee shop has grown to be one of the town's favorites.
The shop offers locally roasted coffee drinks made and brewed from scratch. They ensure that clients have the natural aroma and taste of perfect coffee.
Here you get a committed barista that offers high-quality coffee beverages. The café also offers catering services for private parties, concerts, private events, and others. Additionally, they also do home and office deliveries.
It is open the whole week from 8 am to 2 pm.
---
4.

Bikini Beans Coffee
2816 S. Country Club Drive, Mesa, AZ 85210
The coffee shop brews top-notch aromatic coffee created from the finest coffee beans. The premise is professionally organized and serviced. This gives the clients a friendly experience when enjoying the coffee within the premises.
The shop has professional baristas committed to offering clients unique brewed hot and cold coffee. You can enjoy a latte, mocha, frappe, and other coffee-based beverages.
They have an online site where clients make orders of their preferred coffee and have the orders delivered to their specific addresses. There is also online customer support to cater to all online orders and other catering inquiries.
---
5.

Lost Dutchman Coffee House
12 N. Center Street, Mesa, AZ 85201
The Lost Dutchman Coffee House in Mesa was opened in 2014 with the aim of sourcing and roasting great-tasting coffee. From the time it was initiated, the coffee house has succeeded in finding and roasting coffee sourced from various parts of the world to perfection.
Here, the coffee is usually roasted in a micro-roaster. The roaster has flexible controls that help make splendid consistent roast batches with the finest specialty beans.
The coffee is prepared by professional baristas. Some of the coffee you can enjoy here include cold-pressed coffee, lattes, macchiatos, and cappuccinos. You can also buy specialty roasted coffee beans from the shop or order online for home roasting.
---
6.

Pair Cup Works
31 S. Robson #103, Mesa, AZ 85210,
Pair Cup Works offers high-quality coffee with ingredients made carefully by experienced baristas. You can go for a takeaway or sit and relax inside the shop enjoying your cup. However, there is limited indoor seating.
The coffee shop is usually open from Monday to Friday, 7 am to 2 pm. Different coffee flavors are offered, including cold brew coffee, pour-over coffee, espresso, and flash brewed iced coffee. You can also order roasted coffee beans from the shop through monthly subscriptions. The beans are shipped to your specific location.
---
7.

Jarrod's Coffee, Tea, & Gallery
154 W. Main Street, Mesa, AZ 85201
The shop is located along the path of Light Rail in Downtown Mesa. It is a vibrant coffee shop that provides high-quality coffee in a relaxed atmosphere. It has won many awards since 1991 and focuses more on its presence in the community it serves.
Here, you do not only enjoy perfectly brewed coffee but also enjoy art galleries, musical shows, and expos. Each coffee cup you enjoy here is carefully explicitly brewed how you want it and served to your specific location. The baristas are friendly and instantly cater to your requests. The shop has plenty of indoor settings and offers free Wi-Fi.
---
8.

The Fix Coffee Shop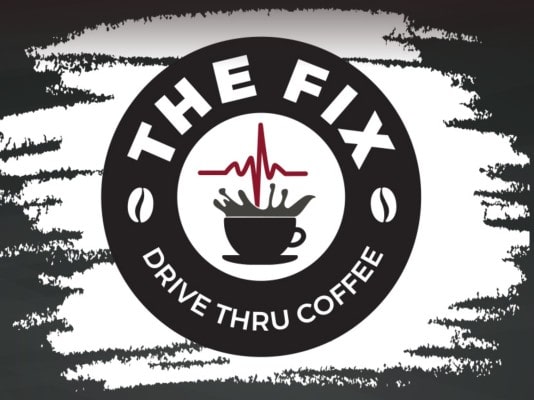 5135 E. McKellips Road, Mesa, AZ 85215
As the name suggests, you are about to get a fix! The Fix Coffee Shop offers clients great coffee, exactly what you need to keep going. A professional barista brews the coffee here, so your taste is well catered for. The workers are friendly and helpful.
Whether you want to enjoy your coffee hot or cold, classic coffees such as mocha, latte, or Americana are available at the shop.
The customer service is exceptional, and all the orders are delivered on time to your doorstep. You can have your coffee customized as per your preference.
---
9.

Pura Vida Grinds Coffee Shop
3820 E. Main Street, Suite 9, Mesa, AZ 85205
This is another excellent coffee shop that aims to provide clients with "Pura Vida" coffee. For them, coffee is a way of life, and they aim at satisfying this strong desire. Clients are assured of unique specialty coffee.
They import freshly roasted coffee single-origin Tarrazu from Costa Rica. All the ingredients used in the coffee are sourced locally to offer unique quality and taste. You can buy the coffee from the shop or order online any time of the day or night and have your favorite coffee delivered to your exact location.
---
10.

Black Rock Coffee Bar
1408 S. Higley Road, Mesa, AZ 85206,
Black Rock Coffee Bar is a famous coffee shop known for its dedication to offering high-quality roasted coffee. It is a family-owned shop that provides a wide range of coffee to cater to its clients' different needs.
Some of the coffee you get from the shop include Irish coffee, Blackrock roasting coffee, peacock blend, and others. You can enjoy delicious blends of robust coffee to spice up your day. You can either buy from the shop or order online.

Final Thoughts
We hope you have enjoyed our list of the best coffee shops in Mesa! So, the next time you are in Mesa and need a caffeine (or pastry) fix, you have options. We have got you covered!
Looking for more coffee shops?
---
Featured Image Credit: Jazmin Quaynor, Unsplash