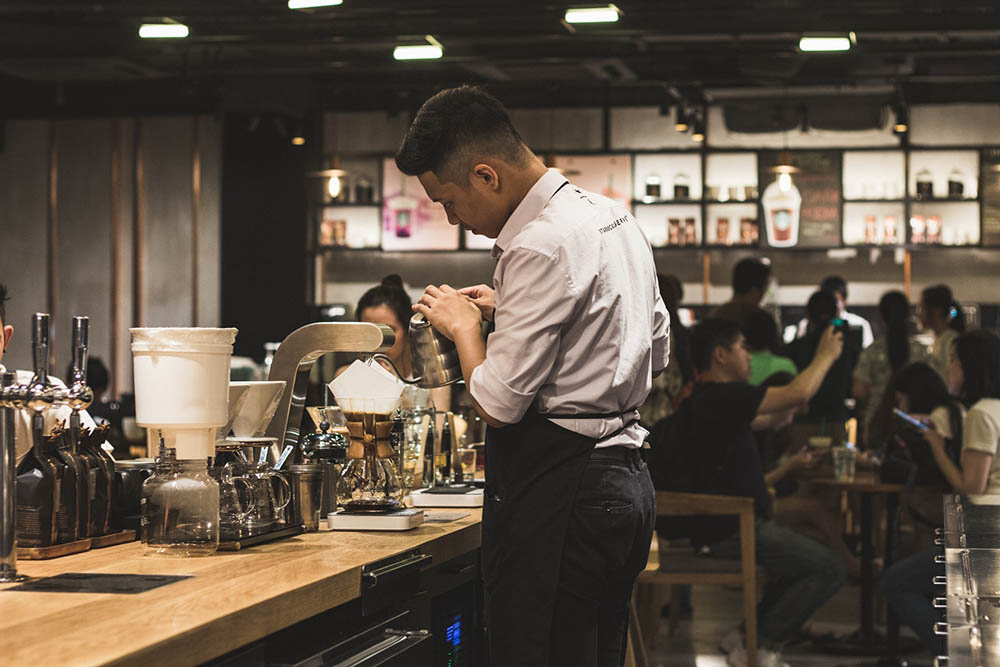 It's always a good idea to learn where the best coffee shops are in an area where you plan to travel, before making the trip. Not planning ahead can leave you frustrated, and you may waste precious time looking for your caffeine boost. If you're stopping in Bakersfield, California, you'll find plenty of coffee shops, so it can be hard to figure out where to go first and what shops aren't worth your time. If this sounds like your situation, keep reading as we provide you with a list of the highest-rated coffee shops in California's Country Capital.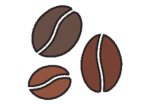 The 10 Best Coffee Shops in Bakersfield
1. Café Smitten
909 18th St, Bakersfield, CA 93301
Café Smitten is one of the highest-rated cafés in the city, and it provides customers with a comfortable environment to enjoy great-tasting coffee. Get your drip, espresso, Americano, macchiato, and other beverages here. There's also a large menu of tasty food items to go along with your drink.
---
2. Bangkok Street Food
6300 White Ln, Bakersfield, CA 93309
Bangkok Street Food is one of the most popular places to get Thai food in the entire city, but many people are surprised to learn that it also has great-tasting coffee. This sweet coffee is similar to Vietnamese coffee but isn't as strong. You can also add several toppings to your coffee, like boba, basil seed, whipped cream, and even pudding, for an additional cost.
---
3. Covenant Coffee
1700 N Chester Ave, Bakersfield, CA 93308
Covenant Coffee is where you go for fresh-brewed coffee that you can take home. Part of the profits from your purchase helps provide foster youth with jobs that give them work experience and on-the-job training and mentoring. You can choose from many flavors, including Sumatra Lingtong, Honduras Copan, and Ethiopia Ardi.
---
4. Blue Oak Coffee Roasting
1717 20th St, Bakersfield, CA 93301
Blue Oak Coffee Roasting is a great place to get freshly roasted beans in many flavors, and there are even cold-brew and espresso varieties. Some varieties are so popular that they sell out quickly, so you may need to watch the website to see when they come in to order them. The company will ship these beans to you anywhere in the United States.
---
5. Cloud 9 Coffee
5060 California Ave, Bakersfield, CA 93309
Cloud 9 Coffee prides itself on using locally produced products, like farmhouse milk, to provide customers with the highest quality beverage. You can enjoy the great-tasting coffee and a comfortable space filled with plants. It has a zero-waste rule to help minimize its impact on the environment. While you're here, also try out one of their great-tasting scones.
---
6. Sweet Surrender
6439 Ming Ave, Bakersfield, CA 93309
The Sweet Surrender Bakery is a must-stop when visiting Bakersfield, California. The great-tasting treats are mesmerizing, and you can get wedding cakes, gift baskets, and more. Also, many people will agree that the coffee that you can get here is just as good.
---
7. Milt's Coffee
6112 Knudsen Dr, Bakersfield, CA 93308
Milt's Coffee Shop opened its doors for the first time on Veterans Day in 1964, and it still serves great-tasting coffee to truckers and families today. It opens early and closes fairly late and has monthly specials and a decent size menu.
---
8. It's Boba Time
10500 Stockdale Hwy, Bakersfield, CA 93311
You can purchase more than 140 drinks at It's Boba Time, almost all of them unique to this establishment. The baristas make every drink to order, and you can customize them with real fruit, coffee, tea, milk foam, shaved ice, etc. The number of beverages available continues to increase, as does the number of locations.
---
9. Boba Tea Bar
7697 White Ln, Bakersfield, CA 93309
The Boba Tea Bar is a location on this list typically known for one thing, but it also has some of the best coffee that you can get in the city. As the name suggests, this café also has a huge selection of tea, including several varieties of green, black, herbal, white, and oolong. It even has custom teas like Dragon Mix, Green Apple, Green Tea, and Peach Jungle, making this place a must-stop.
---
10. Dagny's Coffee
1600 20th St, Bakersfield, CA 93301
Diagni's Coffee is a great place to visit when you want a comfortable atmosphere to enjoy your morning beverage. We also recommend its iced mocha that uses espresso shots, a great way to get moving quickly. The cold brew is strong but smooth, taking more than 12 hours to create, resulting in a beverage that doesn't have the acid that you find in traditional drip coffee.

Summary
There are quite a few coffee shops to try out in Bakersfield. We recommend stopping at the Café Smitten first because the environment is comfortable and the coffee is great. Any of the other shops on this list are also sure to satisfy your craving and help you get moving. Many also provide secondary benefits, like fine dining or high-end desserts, so they're worth stopping at when you visit the city.
---
Featured Image Credit: quan le, Unsplash