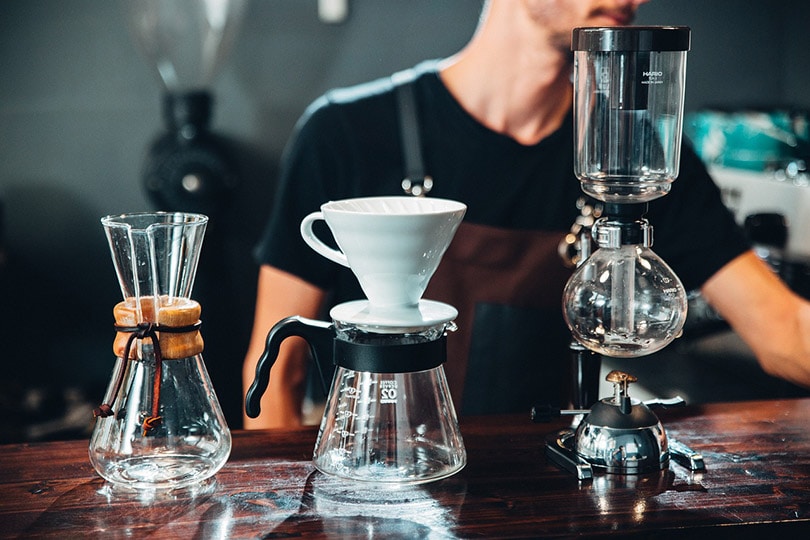 If you like your coffee, you'll enjoy the coffee scene in Louisville. Whether you're a local looking for a new place to visit or passing through and want to experience Louisville's best coffee shop, there will be something on this list for you.
There is a ton of variety in bean sourcing, roasting, and design amongst the many coffee shops in Louisville. Some are more focused on sustainability, while others put their best aesthetic foot forward. One thing that they all have in common is offering you a home-away-from-home.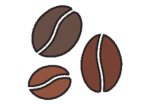 The 11 Best Coffee Shops in Louisville, Kentucky
1. Bean
1138 Goss Ave, Louisville, KY 40217
A coffee shop doesn't have to be big and bold to be great; that's Bean for you. This awesome little coffee shop offers so much more than just coffee. If you're looking for a quick breakfast or lunch, they have salads, sandwiches, and bagels. They also offer a locally-sourced, fresh quiche daily.
Bean offers drinks inspired by different countries as far as their beverages go. For example, their Spanish-styled drink that combines espresso, steamed milk, cinnamon, and local honey is a hit. A Vietnamese-inspired iced coffee is also a popular choice. It's made from Ethiopian coffee. Bean even named two of their signature drinks after a faithful regular. Try the Summer Shelley Espresso or the Sparkling Shelley if you make it to Bean!
---
2. Quills Coffee
802 E Main St, Louisville, KY 40206, USA
The world of coffee is full of people who love to drink coffee and want to know everything there is to know about every drink. The baristas at Quills Coffee know their stuff and care about every cup of coffee they make. Even a simple pour-over cup of coffee is done with care and precision that makes it look like science or an art form.
Hot coffee in the morning is always an excellent way to start the day, but when the afternoon heat arrives, sometimes a refreshing drink is in order. Quills Coffee has a divine coffee soda on the menu called Mystic Coffee Soda. If you're looking for an afternoon hit of caffeine with orange and chocolate notes, then this soda is just what the doctor ordered.
---
3. Safai Coffee
1707 Bardstown Rd, Louisville, KY 40205
What's better than a coffee shop that micro-roasts its own beans? A coffee shop that does that and cares deeply about the coffee industry. Safai Coffee is part of the SAFAI foundation. This foundation aids Honduras coffee farmers by giving them alternatives to pesticides. The farmers can then become USDA-certified organic.
Small batch farms produce beans for Safai. Each day's single-origin pour-over will allow you to experience the variety that this unique coffee shop offers. If you're visiting the Bardstown Road location, make sure you try their crepes with your morning coffee.
---
4. Ntaba Coffee Haus
2407 Brownsboro Rd Suite 102, Louisville, KY 40206
If you're looking for a coffee shop that takes its coffee seriously, check out Ntaba Coffee Haus. They bring in direct trade, single-origin African coffee that will blow your mind. Their Ethiopian Yirgacheffe and South African bean are two popular drip coffees.
One unique thing about the owners, Stella and Robin, is that they speak German and several other South African languages. They also run another business called Ntaba African Safaris, where they run tours to South Africa. It's no wonder they have their fingers on the heartbeat of direct trade in South African coffee.
---
5. Heine Brothers' Coffee
101 S 5th St, Louisville, KY 40202
If you ask any Louisville local where to get a good cup of coffee, many will tell you to go to one of the 18 locations that Heine Brothers' Coffee has. They may be a coffee chain, but they are still local, and they pride themselves on the impact they have on their communities.
They have a menu full of drinks that will satisfy anyone. If you want something rich and decadent, try the Chaiberg; a spiced chai milkshake blended to perfection. Whatever you're after, grab your drink and find a quiet seat to relax. Working, studying, or out with a friend, Heine Brothers' Coffee is an overall great place to be.
---
6. Blackbeard Espresso Company
718 W Main St, Louisville, KY 40202
Talk about small beginnings, Blackbeard Espresso Company came to life in a converted old bread truck. Then in 2018, the company found a place to call him in downtown Louisville. They've been roasting their own fair-trade coffee ever since. They also bake pastries in-house every day—try one of their blueberry lemon muffins with your coffee, or if you're looking for something savory, try the bacon-cheddar-chive scones.
---
7. Dogebeans
907 E Liberty St, Louisville, KY 40204
Just last year, Dogebeans launched on Liberty Street in Louisville. This is Louisville's first crypto cafe, as you probably guessed from the name. Before they were known as Dogebeans, this coffee shop was 78 Coffee Co. In early 2021 they rebranded to Dogebeans. As the name implies, you can pay for your coffee using Dogecoin in addition to cash or card.
Dogebeans roast their own coffee in-house. Plus, they offer subscription services and wholesale purchasing options for their coffee. Overall, the Dogebeans coffee shop is a unique idea, and they make a good cup of coffee!
---
8. Please & Thank You
800 E Market St (at Shelby St) Louisville, KY 40206
With "Best Chocolate Chip Cookie" as its slogan, Please & Thank You must have something going on. The coffee shop has three different locations in Louisville for you to get your cookie and caffeine fix. Their drink menu rotates seasonally, so there is always something new to try. One neat and unique thing about Please & Thank You is that you can order one of their famous cookies for someone else, and they will mail the cookie!
---
8. Sister Bean's
5225 New Cut Rd, Louisville, KY 40214
If you're looking for a cozy place to get some work done or catch up with an old friend, this locally-owned coffee shop fits the bill. They carry many different hot and cold drinks—caffeinated and not. Plus, they carry ice cream! So, grab an espresso, then cool down with an ice cream cone.
In addition to their array of beverage and snack options, the coffee shop is complete with computers, Wi-Fi, and comfy couches. So, settle in and stay awhile. If you've got kidlets with you, there's a kid's corner geared just for them.
---
10. Sunergos Coffee
2122 S. Preston Street Louisville, KY 40217
No matter where you are in Louisville, you should be able to visit one of four locations that Sunergos Coffee has. Unlike some coffee shops that try hard to have everything, Sunergos Coffee takes a simple approach to its menu. They offer the classic favorite coffee drinks. You can also get a latte, hot chocolate, or other cold beverages. Plus, they have several alternative milk options available. In addition to their drinks, they also offer a variety of treats baked in-house.
---
11. Red Hot Roasters
1399 Lexington Rd, Louisville, KY 40206
If you're looking for somewhere to park yourself in a comfy chair, Red Hot Roasters isn't the coffee shop for you. But if you're looking to enjoy a high-quality, small-batch coffee, then visit their drive-thru. If you're not driving, seating outside is available if the weather is nice. A couple of standouts on their menu are the Mexican mocha and the frozen green tea latte. They also have a rotating specials menu offering something new all the time.

Conclusion
Sure, you could hit up a big corporate chain and grab a quick cup of coffee. It might not even be half bad. But there is something about the experience of going into a coffee shop, ordering a coffee, and watching someone passionate about coffee create the drink. In the hands of a talented barista, even a pour-over coffee can be a magical experience.
---
Featured Image Credit: ClaroCafe, Pixabay