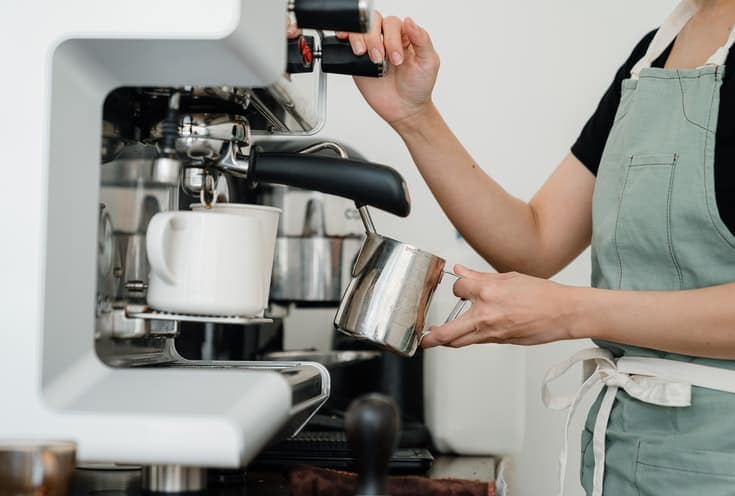 Indianapolis is the capital city of Indiana, and it's a great place to visit and live. It's also one of the most populous cities in the state, containing almost 1 million people. If you are thinking about visiting, it can be helpful to know where all the best coffee shops are, so you won't have any trouble getting your day started. Keep reading for a list of the highest-rated cafés in the city!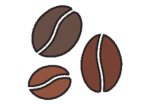 The 10 Best Coffee Shops in Indianapolis
1. Commissary Barber and Barista
304 E New York St Indianapolis, IN 46204
The Commissary Barber and Barista is a unique coffee shop where you can get your hair trimmed while drinking great-tasting coffee, making it one of the more popular coffee shops in the Lockerbie Square part of Indianapolis. To get your hair cut, you will need an appointment, but you can visit the espresso bar to get coffee, tea, beer, and wine at any time.
---
2. Georgia Street Grind
25 W Georgia St Indianapolis, IN 46225
Georgia Street Grind is a fun café in the Wholesale District of Indianapolis. It uses only locally sourced coffee, so you can get a sense of what the city offers if you visit regularly. It has a large menu that includes favorites like Arcane Cold Brew, Tiger Eye Chai Latte, and Café Miel. It's closed on Sunday but open every other day of the week.
---
3. Foundation Coffee
4565 Marcy Ln Indianapolis, IN 46205
Foundation Coffee sees itself as a neighborhood café where you can get great coffee and conversation. There is plenty of indoor seating, and you can also enjoy time out on the patio. Proceeds go to the Patachou Foundation, which helps fight children's hunger in the city by providing scratch-made meals. Besides coffee, you can also get plenty of great-tasting desserts.
---
4. Coat Check Coffee
401 E Michigan St Indianapolis, IN 46204
Coat Check Coffee is one of the highest-rated coffee shops in Indianapolis, so it's a must-stop if you are a coffee lover. There are plenty of comfortable seats to enjoy your beverage. It also has plenty of cakes and other desserts on offer, including the highly-rated lemon cake.
---
5. Quills Coffee
335 W 9th St Indianapolis, IN 46202
Quills Coffee is a popular stop for people visiting the Indianapolis Cultural Trail. It got started in 2007 and has been growing in popularity ever since. It has great-tasting coffee, and you can subscribe to have it delivered to your door each month so you will never run out. Try its signature, dark, or decaf blends, or go for something more modern with the cold brew or espresso beans.
---
6. Kaffeine Coffee
707 Fulton St Indianapolis, IN 46204
Kaffeine Coffee roasts its coffee on location and provides the consumer with a large selection that includes Cuban and Vietnamese brands. It's open 7 days a week, and you can even make an order online if it's easier. Many people enjoy the cold brew, and its Spanish Latte is another bestseller.
---
7. Bovaconti Coffee
1042 Virginia Ave Indianapolis, IN 46203
Bovaconti Coffee is a highly celebrated coffee shop in Indianapolis. It has great-tasting coffee and a large, well-lit seating area that's highly conducive to getting your work done and improving your mood early in the day. It has a large menu that includes many kinds of espresso, macchiato, lattes, etc. You can even purchase whole beans to brew at home.
---
8. Neidhammer Coffee Co.
2104 E Washington St Indianapolis, IN 46201
Neidhammer Coffee Co. is a fantastic place to get freshly roasted beans for brewing coffee at home, and it also has a large selection of ready-to-serve coffee drinks, like traditional drip, cold brew, espresso, and tea. You can even pick up a souvenir from the gift shop while you visit. It's cut back on hours during the COVID-19 pandemic, but it's still open most days of the week.
---
9. Coal Yard Coffee
5547 Bonna Ave Indianapolis, IN 46219
Coal Yard Coffee is an extremely popular café that recycled an old garage to create its facility. There is plenty of outdoor seating, and you can also stick around to listen to local music or attend one of the other events. Get there early for the morning specials, and take advantage of the free Wi-Fi to get your work done or answer your emails.
---
10. Parlor Public House
600 E Ohio St Ste B Indianapolis, IN 46202
The Parlor Public House is a popular coffee shop in the Cole-Noble district. It's unique in that it's both a coffee shop and a cocktail bar with a huge selection of drinks available. There's plenty of seating in the loft-style café, so you can take the family or several of your friends to enjoy great conversation. Pair your drink with a muffin, croissant, cookie, bagel, or even a Caesar salad.

Summary
There are plenty of fantastic places to get great coffee in Indianapolis, Indiana, and this list provides you with many of the highest-rated shops. The Commissary Barber and Barista is a favorite because the coffee is out of this world, and you will leave looking as good as you feel. Other fantastic shops include the Georgia Street Grind and Foundation Coffee, which are essential stops when visiting the city.
---
Featured Image Credit: Ketut Subiyanto, Pexels