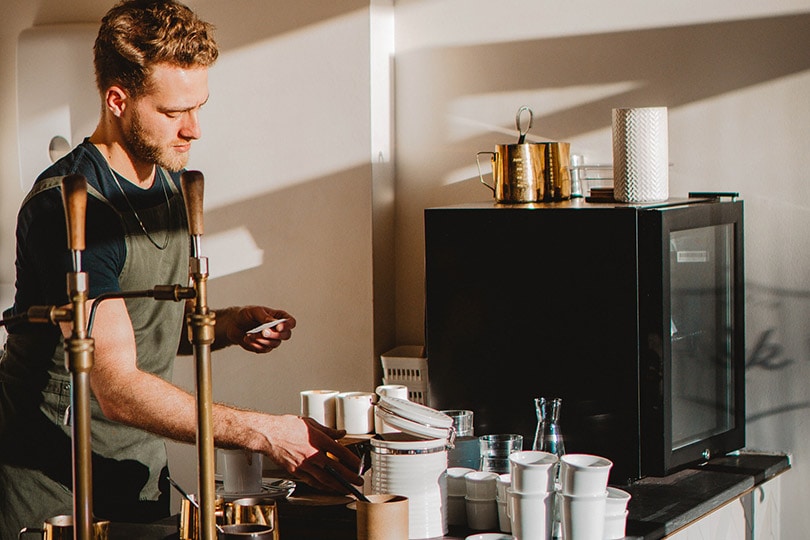 Seattle's Fremont neighborhood is known for its Bohemian vibe, unique shopping outlets, food hubs, and interesting architecture. It's a trendy and quirky area that's home to many millennials and various types of artists. It's located about 15 to 20 minutes north of the downtown Seattle area and lies just northwest of Lake Union.
The small area is very walkable and is full of interesting stores and restaurants that are sure to pique your interest. Many of these stores are small and large coffee shops that offer a diverse range of different blends. So, if you're looking to find the most popular coffee shops in Fremont, you've come to the right place! Let's take a look.

The 11 Best Coffee Shops in Fremont (Seattle)
1. Fremont Coffee Company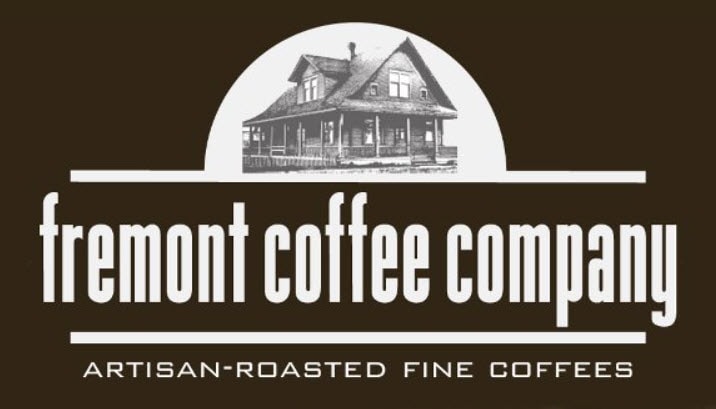 459 N 36th St, Seattle, WA 98103
Fremont Coffee Company is the coffee shop where you'll see a little bit of everything. It's frequency. By college students, local artists, and 9 to 5ers looking to step away from the office for a bit.
They have your typical lineup of traditional blends, espressos, Americano, lattes, and some premium beans. So, if you're looking for a place to catch up with colleagues or do a bit of reading, here is a shop to check out. The staff is super friendly and it's a great place to post a few Instagram snaps.
---
2. Milstead and Co
754 N 34th St Seattle, WA 98103
Here is a cafe where you'll find the trendiest locals in the neighborhood. The menu prices are a bit on the high-end, but the high-quality coffee and relaxing atmosphere make it worth it. The staff prepares the coffee with the utmost care, delivering you the perfect cup of coffee every single time.
They have pastries, non-coffee drinks, and a nice mix of different roasts to choose from. The atmosphere is upbeat and a bit swanky, perfect if you want an "on the scene" feel with your cup of joe.
---
3. Caffe Ladro
452 N 36th St Seattle 98103
The Caffe Ladro is a medium-sized shop that features premium sustainable coffee in addition to an easy atmosphere and friendly staff. They have your typical lineup of coffee beverages including traditional blends, espressos, lattes, teas, and other non-caffeinated beverages.
The environment is quite cozy, and they also have a few food items on the menu to help you fill your belly while you're enjoying your beverages. You can grab a sandwich or a salad to go or even a homemade pastry to satisfy your sweet tooth.
---
4. Lighthouse Roasters
400 N 43rd St, Seattle WA 98103
Lighthouse Roasters has classic coffee blends, some traditional, some specialty. They even roast their own beans right on the property using cold brew methods. It's a good spot if you're looking to walk around the neighborhood or purchase a few beans to take back home.
The environment is pretty laid-back, and there are usually a few places to sit. The staff is super friendly and will be more than happy to help you choose from their impressive collection of blends as well as their non-caffeinated beverages.
---
5. Vif Wine & Coffee
4401 Fremont Ave North Seattle, WA 98103
Vif Wine & Coffee is a nice shop to check out if you are in town for the weekend and need a high-end coffee. They also serve a wonderful mix of breakfast and brunch items on their menu which includes quiche, salad, and pastries.
Vif wine is more than just your typical cafe, they also sell several different local and international wines right there in the shop. And if you want a quick drive-thru option, you got it. Here, you can get your high-end or traditional coffee and less than 10 minutes.
---
6. Sugar Bakery & Cafe
1014 Madison Street, First Hill, Seattle
This popular coffee shop stays open until about 7 p.m. on most days and is very welcoming. They offer free Wi-Fi and have several different blends and homemade brews available for even the pickiest coffee go. The shop is relatively small, but there are always a few seats for early morning workers and afternoon lunch patrons.
The café has several different brews as well as non-caffeinated beverages, and more than a few different pastries from their bakery. Sugar Bakery & Cafe also has outdoor seating available for those warm spring and summer months as well as takeout and delivery café.
---
7. Cafe Con Todo
213 N 36th St, Seattle, WA 98103
Cafe Con Todo can be the perfect local spot to frequent where everybody will know your name. Everyone from entire families, business colleagues, creatives, and study buddies frequent this cafe for the laid-back vibes and wonderful coffee.
They also have a full list of healthy and delicious breakfast and lunch menu items which includes tamales, burritos, and salads. Their coffee menu is pretty traditional, and they have your typical go-to sand pudding lattes, Americanos, espressos, and a handful of premium blends.
---
8. MiiR
3400 Stone Way N., Seattle WA 98103
MiiR Flagship serves as a cafe and mini restaurant that stays busy. It's one of the anchor spots in the Fremont neighborhood and a great place to connect with people from your area. They have a superb mix of premium blends as well as beer on tap, tasty lunch, breakfast, and dinner items.
The atmosphere is hipsterish and swanky, and they even offer meeting spaces that you can rent out by the hour or by the day. Miir also has delivery, take-out, and outdoor dining available to give you a well-rounded cafe experience.
---
9. Caffe Umbria
320 Occidental Avenue South Seattle, Washington 98104
Caffe Umbria has a history that goes back to the mid-forties in Italy. The shop is owned by a family, the Bizzarris. They, along with their business partners Pasquale Madeddu and Jesse Sweeney have turned it into one of the most popular spots in the Seattle area. They have a state-of-the-art roaster and some of the tastiest coffee blends that you can find in the area.
The shop works hard to capture the essence of traditional Italian-style coffee and espresso and they match it with the sleek urban vibe of the Fremont area. So, if you're looking for high-quality coffee and tasty homemade pastries to match, you may want to check out one of these cafes.
The Caffe Umbria is large and has over three shops in the Seattle area alone, with other locations in cities including Chicago and Miami.
---
10. Koku Café + Market
1417 Queen Anne Ave N #101b, Seattle, WA 98109
This hot spot is located on Queen Anne Avenue and is one of the most popular cafes/eateries in the area. Not only do they have your traditional setup of coffee beverages, but they also serve wine, cocktails, and sake.
There are typically open till around 8 in the evening so if you're looking for a quick stop to grab breakfast, lunch, or enjoy an early evening dinner with your friends or coworkers, it's a place worth checking out. While there, be sure to check out some of their rice bowls including their popular Japanese Curry bowl.
---
11. Sabine Café & Market
5307 Ballard Ave., Seattle, WA 98107
Sabine is the perfect cafe for any mood. It's more of a market and a cafe all-in-one and it's a great place to go if you need to spend a Saturday or Sunday afternoon out of the house. In addition to coffee, they also serve a host of different appetizers including hummus, roasted eggplant, and wraps.
They have a full menu that includes breakfast and brunch items and there's also a complete list of different wine, juices, and spirits. And if you're in the mood for a tasty salad, they have that too. At the moment, the cafe does require all patrons to be fully vaccinated and require proof of vaccination at the door.

Wrapping It Up
The Fremont area has a diverse culture that is constantly changing. The quirky and alternative atmosphere goes hand-in-hand with the multiple cafes and restaurants available in the area.
The neighborhood has turned into one that is full of artistic expression, successful small businesses, and a happening nightlife that is appreciated by both locals and tourists alike.
So, if you're looking for a spot to get some coffee while you're in town or new to the area, you'll be happy to know that there is no shortage in this neighborhood.
---
Featured Image Credit: Bhuwan Bansal, Unsplash