There's nothing better than starting your day with a nice, hot cup of coffee. If you're lucky, the first cup of the day is as fresh as can be. But you'll be coming back for a second cup eventually, won't you? If you routinely can't seem to find the time in your busy schedule to enjoy your coffee before it's already cold, we've got you covered. Here are some tips and tricks to help keep your coffee hot so you can savor that morning brew – whenever you finally get around to it.

A Warning
It is tempting to reheat your coffee once it's gone cold, but this is a mistake. Reheating your coffee will cause over-extraction from the fine grounds, resulting in a bitter, burnt-tasting.
Imagine running water through the coffee grounds you already used to make your cup again. It's kind of like that. A better option is to avoid letting your coffee get cold from the start.
---
Top 6 Easy Ways to Keep Coffee Hot:
1. Preheat your mug
Preheating your mug will go a long way to keeping your coffee hotter for longer. If you brew your coffee into a cold cup, a significant amount of the coffee's heat will be lost to transference. Before you start making your coffee, boil some extra water and fill your mug of choice. It won't take more than a few minutes, and your coffee will stay nice and hot for much longer than it would if you start with a cold mug.
---
2. Brew into the cup you drink from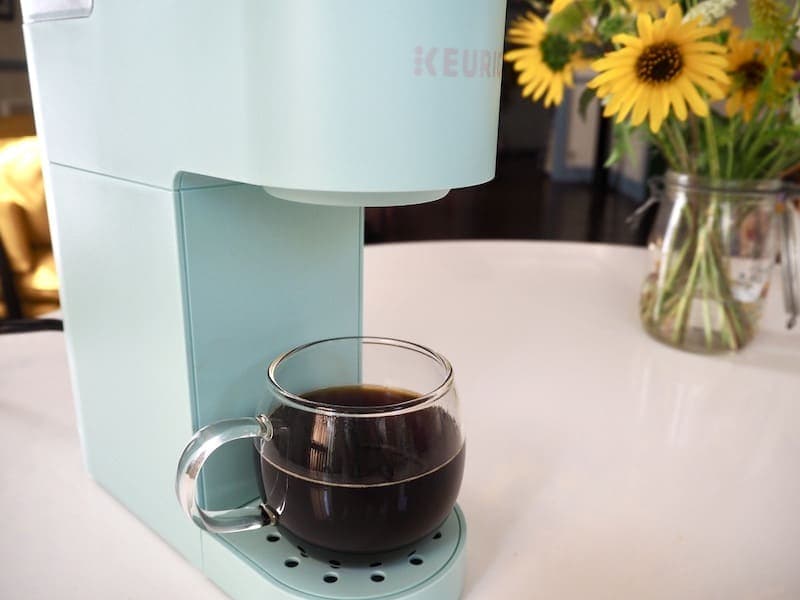 On a similar note, you should avoid brewing your coffee into another vessel if you can. The act of pouring the coffee from one container to another also causes a lot of cooling. If you have to brew your coffee in something other than the cup you're going to drink from, make sure to preheat both the brewing vessel and the cup.
---
3. Use a vacuum-insulated travel cup
One of the best ways to keep your coffee hot on a long commute is to use a travel mug. Ordinary plastic travel mugs are good, but a vacuum-insulated mug is better. In fact, vacuum-insulated mugs keep coffee so hot that you must be careful when you take your first sip. Seriously. If you're used to lukewarm coffee by the time you get to work, you will be shocked at how hot your coffee stays in one of these mugs.
Vacuum-sealed travel cups can be pricey, but to us, they're worth every penny. If cost is an issue, consider that you can get vacuum insulated mugs in a variety of sizes, so maybe a smaller mug will fit in your budget.
SEE ALSO: The 10 Best Travel Coffee Mugs
---
4. Insulate it
Short of having a great insulated cup, you can make your own insulation with whatever you have lying around. If it keeps you warm in cold weather, it will keep your coffee warm, too. A sweatshirt, blanket, scarf, or whatever fuzzy, warm thing you have is a good option. This is a great method to use at home when the phone rings right as you sit down to have your coffee (because you know it will).
---
5. Get an electric car warmer
This is another tip aimed at commuters. If you want to make sure your coffee stays piping hot on your way to work, you can get an electric warmer for your car. These warmers plug into your cigarette lighter or USB port on your console and keep your cup at the perfect temperature no matter how long you're driving.
There are two different styles: one sits in your cup holder and keeps your traditional travel mug hot, and the other is a mug itself. Which you prefer is ultimately a personal preference. We find that both work equally well.
Another great option? Electric coffee mug warmers! Choose from our favorite brands.
---
6. Use a tea cozy for your mug
Tea cozies are typically for, well, tea! But they work for coffee all the same. The idea is very similar to wrapping a sweater or shirt around your cup, but it is a little less haphazard. Cozies fit snugly around your mug and ensure your coffee stays nice and hot while you take your time to enjoy it.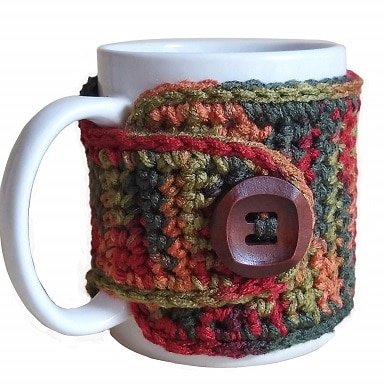 This option is perfect for the more aesthetically inclined, and mug cozies also make for great gifts. Usually, cozies are knitted or crocheted, and they come in an astonishing variety of designs. Cozies are best for coffee at home or in the office rather than for traveling since most of the coffee cozies out there are designed to fit on standard mugs and not travel mugs.

Conclusion
And there you have it! It doesn't take much to keep your coffee hot, and the little bit of effort you put into it goes a long way towards increasing your enjoyment.
Looking for more coffee tips?