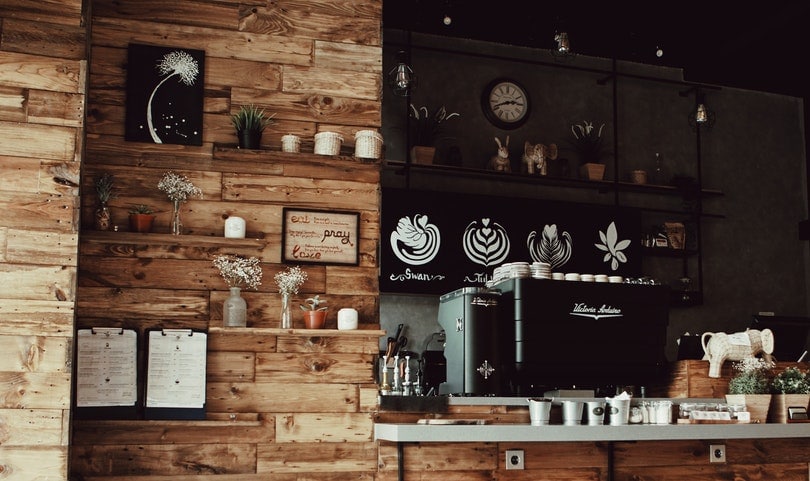 While Minneapolis may not come to mind in terms of coffee, it is the birthplace of many third-wave coffee shops and in-house roasting companies. Specialty coffee and small-batch roasting are only two of the endless options, so it's a matter of what you want in a cup of coffee. Whether you want to try an espresso bar or try pour-over coffee, you'll find it with relative ease in the Twin Cities area. Here are 9 of the best coffee shops in Minneapolis:

The 9 Best Coffee Shops in Minneapolis
1. Northern Coffeeworks
4208 S 28th Ave, Minneapolis, MN 55406
What to Order: Latte, Mocha Latte, Cold Brew
Northern Coffeeworks is the type of coffee shop that checks off a lot of boxes: sustainably sourced coffee, quality roasting, and a modern yet minimalist ambiance. They roast the coffee locally and in small batches, usually featuring coffee beans from Colombia and Costa Rica. They also serve baked goods and breakfast items to go with the coffee, so it's a good coffee shop for resting, studying, or simply enjoying the coffee shop atmosphere.
---
2. Five Watt Coffee
3745 Nicollet Ave, Minneapolis, MN 55409
What to Order: Gin Basil Smash
While the Five Watt coffee shop might not be that old, they're quickly becoming one of the best coffee shops in the Twin Cities area. Although they can certainly make traditional coffee shop drinks, their specialty lies in their cocktail-like drinks. They use bitters mixed with espresso, creating low-alcohol drinks that taste incredible. With homemade syrups from scratch and baristas that know you by name, it's no wonder that this social coffee shop is quickly becoming a Minnesota staple.
---
3. Dogwood Cafe
1209 Tyler Street NE Minneapolis, MN 55413
What to Order: Chai Latte, Cappuccino, Cold Brew
Dogwood Café is a coffee shop and roastery in Minneapolis, specializing in small-batch roasting artisanal coffee. They work directly with some of the top coffee farmers around the world, bringing some of the best coffee blends and single-origin brews in the city. One of the best features of Dogwood Café is its spacious, breathable interior, making you feel right at home. If you're looking for a coffee shop to sit down and read or study, Dogwood Café is a great choice.
---
4. Wesley Andrews Coffee & Tea
111 E 26th St, Minneapolis, MN 55404
What to Order: Espresso, Latte, Kyoto Brew
Wesley Andrews Coffee & Tea has a classic city-like coffee shop vibe, complete with an exposed brick wall and a simple interior. However, looks aren't everything in a coffee shop, and they deliver some of the best in-house roasted coffee in Minneapolis. They only buy direct from the farmer, opting to roast it in-house in small batches. If you're looking for top-notch, single-origin coffee in Minneapolis, Wesley Andrews Coffee & Tea is a great place to stop.
---
5. Misfit Coffee & Bar
2401 Lyndale Ave S, Minneapolis, MN 55405
What to Order: Sassafrass Blast, Cold brew
Not all coffee shops have to be the same, which is why Misfit Coffee & Bar stands out amongst the others. It has a unique environment that lives up to its name while serving top-notch coffee and alcoholic beverages. They have a huge selection of specialty coffee drinks and premium-quality blends, as well as several different food items to try. Misfit Coffee & Bar is the perfect place to socialize and gather with friends, but it's just as enjoyable for a solo trip.
---
6. 7 Corners Coffee
1851 S Washington Ave Suite D, Minneapolis, MN 55454
What to Order: Pour-over coffee, Espresso
7 Corners Coffee is not your average coffee shop, a third-wave café that supports community and sustainability. Traceable bean sources from the farmlands the rotating selection of single-origin beans make some of the best coffee in Minneapolis. 7 Corners Coffee has a Euro-modern feel to it, which is a nice break from the dimly lit cafes that are often popular. With a small selection of pastries and sandwiches to go with your coffee, it's a good stop while in the city.
---
7. Isles Bun & Coffee
1424 W 28th St, Minneapolis, MN 55408
What to Order: Hot coffee, Puppy dog tail, Cinnamon bun
While it may seem like all the focus is on cinnamon rolls, Isles Bun & Coffee strives to serve great-tasting coffee along with their mouthwatering buns. The bakery-café has an uplifting quality to it that makes you want to indulge if the wonderful aroma of cinnamon doesn't do it first. While the coffee may not be the most premium blend you can find, it's still great-tasting and pairs well with fresh bakery items. Honestly, it's worth stopping just for the cinnamon buns and puppy dog tails.
---
8. Spyhouse Coffee
2451 Nicollet Ave, Minneapolis, MN 55404
What to Order: Espresso, Pour-over coffee, Mocha
Spyhouse Coffee is one of Minneapolis' most popular coffee shops, offering a simple yet modern environment with premium-crafted coffee. Concentrating on sustainability and community, you'll find plenty of locally made products for sale. Spyhouse Coffee is the perfect place to study or read a good book while you sip on one of their premium espresso drinks or pour-over coffee. Although it can get busy and seating may be sparse, it's worth the wait to try their premium coffee.
---
9. Uncommon Grounds Coffee

2809 Hennepin Ave, Minneapolis, MN 55408
What to Order: Chai tea, Hot coffee
While many coffee shops adapt to the more modern "cozy" feel, Uncommon Grounds Coffee prefers a more elegant atmosphere. Situated in a remodeled Victorian house, the vintage interior inspires intimate conversation and a delicate, cozy feeling. Although their coffee and espresso drinks are fantastic, their chai tea is the true winner. They also have desserts and bakery items available to go with your drinks, so you can sit back and enjoy the Victorian-style interior that few coffee shops have.

Conclusion
Minneapolis has a strong history of coffee and is home to a variety of local coffee shops and roasters. There are many different places to stop and try, depending on what you're looking for in a cup of coffee. We recommend trying these coffee shops to enjoy the best coffee in Minneapolis, especially during the cold winter days. If you're in the Twin Cities area, enjoy the shops on our list and enjoy the authentic coffee culture experience.
---
Featured Image Credit: Afta Putta Gunawan, Pexels