Only minutes away from the famous Las Vegas strip, Henderson is another great spot to check out if you're in Nevada. Not only does it have wonderful outside adventures to partake in such as fishing, biking, and hiking, but it's also full of other fascinating attractions.
For example, the Sloan Canyon National Conservation area is definitely worth taking a look at. You can also check out the Clark County Museum and the Lion Habitat Ranch, which lies on the outskirts of the city. And when you need to take a quick break or want to find a great breakfast, there is no shortage of wonderful cafes in the Henderson area.
So whether you prefer a small spot that is less crowded and off the beaten path or an "in the know" cafe location that has a wider range of blends with a lively environment, we have the perfect list of cafes for you.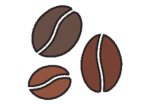 The 10 Best Coffee Shops in Henderson, Nevada
1. HI-Coffee Café
90 S. Stephanie Street, Henderson, NV
This cafe is just big enough for anyone looking for a lively atmosphere and small enough for those who prefer something more discreet. They offer a ton of different specialty lattes, bubble tea, smoothies, and your favorite black and green teas.
The cafe has a beautiful Hawaiian theme and offers a variety of different breakfast and lunch options including sandwiches, eggs, and dessert. So if you're looking for friendly vibes where you can mingle with a bunch of other tourists, here is a cafe to consider. The cafe is open every day from 7 a.m. to 7 p.m.
---
2. Coo Coo's Gourmet Coffee Cafe
19 Pacific Avenue, Henderson, NV
Coo Coo's Gourmet Coffee Café is open Monday through Friday early in the morning from 6am to about 4 or 5 in the evening. If you love European-style coffee or breakfast items, this is the perfect place for you. They have a great assortment of blended drinks, teas, lattes, and premium coffee blends.
And if you need a place to fill up before you head out for your daily adventure, you can also choose from their selection of Belgian waffles, sandwiches, and freshly made wraps. You can also get a side of scrambled eggs with ham, bacon, or sausage.
The vibe is friendly and cozy, and the cafe is full of locals. You can eat inside or outdoors, which is always great because the weather is usually pleasant–and not to mention they have free Wi-Fi!
---
3. BabyStacks Café
550 N. Stephanie St. Suite D, Henderson, NV
And then we have BabyStacks Café, which is open every day of the week from 7 a.m. to about 2 or 3 p.m. They also have a ton of different breakfast and lunch items for you and your party to choose from. Choose from any of their premium coffee blends, freshly made juice, teas, and smoothies.
All ingredients used in the cafe are sourced from local suppliers and you'll love their meat and veggie omelet. Want a satisfying breakfast before you head out on the road? No problem. They have a wide selection of pancakes, waffles, and other satiating meals to give you all the energy that you need.
---
4. Zen Coffee Bar
10960 S Eastern Avenue, Suite 103, Henderson, NV
Zen Coffee Bar is just that. It's a vibey, elegant, and relaxing cafe that also serves as the ideal Henderson hangout spot. Their menu is expansive and it's common for visitors and locals to hang out here during the day for a break. It also has a great range of classic brews, specialty coffees, and espressos, as well as a nice selection of green and black tea.
The cafe has a few signature lattes, smoothies, and several breakfast and lunch items. For example, you can choose from their Spanish cheese sampler, grilled panini sandwiches, and avocado toast, or satisfy your sweet tooth with a muffin, croissant, or other pastry. They're open every day from 6 a.m. to 6 pm.
---
5. Mothership Coffee Roasters
Green Valley Plaza, 2708 N. Green Valley Pkwy, Henderson, NV
Mothership Coffee Roasters has been around for a while and it's one of the most well-known cafes in the Henderson area. They receive different specialty blends from all over the world and everything is sustainable and made by reputable suppliers.
The cafe offers several different coffee and food items which include vegan and gluten-free meals. All ingredients come from local sources to ensure high-quality, healthy food options—perfect if you have any allergies or food sensitivities.
Mothership Coffee Roasters' menu includes a variety of different pastries, sandwiches, and other baked goods to go well with their smoothies, coffee, and tea options. They're open daily from 6am to 6pm.
---
6. The Coffee Press
280 S. Green Valley Pkwy, Henderson, NV
The Coffee Press Cafe is a small cafe that keeps a nice crowd. It's popular for locals and out-of-towners looking for a friendly place to try gourmet coffee blends and get a bite to eat. Here they have premium coffee drinks, great expressos, and a variety of tea options available.
And if you're hungry, be sure to check out their tasty croissants, donuts, muffins, and other pastries. Occasionally, the cafe also offers live occasions. And be sure to try their tasty breakfast burritos, sandwich wraps, and freshly-made cookies before you go. The cafe is open Monday through Saturday from 9 a.m. till about 5 to 8 p.m.
---
7. Skimos Coffee Shop
1533 W. Sunset Rd Suite 200, Henderson, NV
Skimos Coffee is another great spot to check out if you're in the Henderson area. This local spot is women-owned and they have a great mix of premium and traditional blends to choose from. So if you need a hot espresso, cold brew, iced latte, or sweet frappe for your morning or afternoon trip, here's a nice spot to check out.
The cafe has a laid-back atmosphere and the servers are efficient and very friendly. They also serve a nice variety of snacks, pastries, and homemade sandwiches. Skimos Coffee has a small list of teas and other cold drinks to stay cool during those hot Henderson summers.
Opening hours: Mon – Fri: 6:30am – 8pm; Sat – Sun: 8am – 7pm
---
8. Kneaders Bakery & Café
11271 S. Eastern Avenue, Henderson, NV
This cafe has been around for over 20 years and has been going strong ever since. Kneaders Bakery offers some of the best bread-based dishes in Henderson. They're known for their artisanal hearth bread, which is made from scratch and used to make a ton of delicious meals at the cafe.
They offer tasty soups, sandwiches, and several different breakfast and pastry items–and you absolutely must try their French toast. As far as coffee, they have several different blends and they serve it up for you in a matter of minutes. You can get your espresso, cold brew, Americano, latte, or frappuccino served your way at this local spot. They are open Monday through Saturday from 7 a.m. to 10 at night.
---
9. Bad Owl Coffee
10575 S. Eastern Ave #160, Henderson, NV
Bad Owl Coffee is open from 7 a.m. to 7 p.m. every day and is perfect for tourists looking to hang with locals or take a rest during a busy day. They also have another two locations in the Nevada area, including one in Vegas, as well as a location in Chicago.
Their menu is pretty straightforward and in addition to coffee, they offer sandwiches, snacks for travelers, and tasty pastries. They are Nitro Brew, lattes, and expressos are made with love and they have a nice breakfast and lunch menu to fill your belly before you go.
---
10. Public Works Coffee Bar
314 S Water St #110, Henderson
Craft Kitchen is the perfect spot for any tourist who is new to the Henderson area. They also have several locations around Nevada, with one other in Las Vegas. It has a bar-style setup and the atmosphere is light, casual, and vibrant.
Their menu is pretty straightforward and you'll find a variety of lattes and numerous tea options to choose from. However, if you're looking for a food menu, you may want to try another spot, as Public Works doesn't have a food menu this time–though they do have a few chips and a small number of pastries to choose from. But if you just want to relax and have a cup of joe, it's a great place to do it.

Wrapping It Up
And there you have it, these are the most talked-about cafe spots in the Henderson area. If you're visiting Henderson just for a weekend or stay longer for work or leisure, be sure to check out one of these spots in the morning or afternoon to try some of the best coffee in town. Also, don't forget to check out their menus online, as most of them have quick pick-up options to save you a bit of time.
---
Featured Image Credit: René Porter, Unsplash