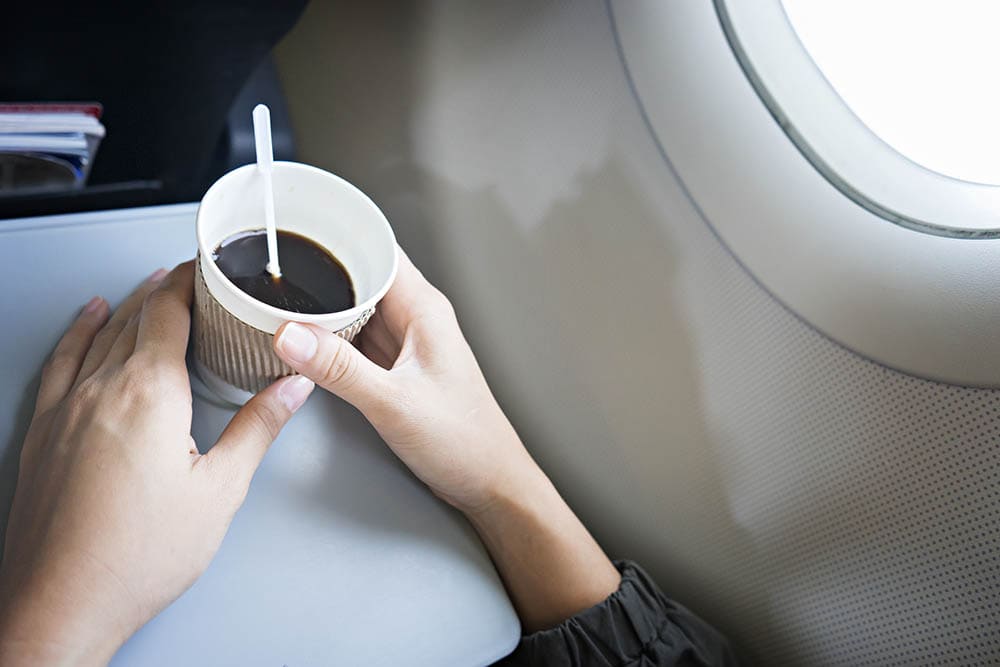 Most people don't see drinking a cup of coffee during a flight as a memorable event. This is due to the bad reputation airlines have gotten for their poor coffee quality and/or preparation. If you've flown over the years, you may have experienced this along with the much-talked-about bad food. Fortunately, however, airlines have made strides to incorporate better coffee brands into their flights. The question is, has it made the coffee experience better when we're flying?

Why Do Airlines Have Bad Coffee?
As you'll see below, for most airlines, the reason for bad coffee isn't the brand. Many of the coffee brands that airlines offer their guests are favored by people when they are on the ground. So, why is the coffee not as good when you're in the air? Here's a look at a few reasons airplane coffee may taste a bit different when we're flying as opposed to when we're sitting in our favorite local coffee shop.
The Water
Some people who whisper about the yuckiness of airplane coffee tend to blame the water. If the water pipes aren't the cleanest, that could transfer into the coffee and leave it tasting less than enjoyable.
Time in the Pot
Another big reason coffee on the plane may taste bad to certain people is the time it sits in the pot after brewing. With airline coffee having a bad reputation, fewer people may be ordering. If that's the case, the brewed coffee is most likely sitting in the pot, on the burner, for extended periods. Anyone who loves coffee knows the difference between a fresh pot and one that's been sitting for ages.
The Altitude
While the everyday person may not be an expert flyer, those who spend a lot of time in the air have come to understand that altitude can change our perception of taste, especially saltiness and sweetness. Being in the air can also make it harder for coffee to stay at the temperature we prefer. Keep the altitude in mind the next time you try a cup of coffee during a flight and find it less than appealing.
The Service
While most flights feature great service and flight attendants who are on top of their game, it's always possible to have a bad flight experience. If your attendant doesn't care how the coffee tastes, how fresh it is, or whether you're enjoying it, drinks on flights can be difficult. This is something else you should keep in mind when ordering coffee during your flight. If the service has been flawed, don't expect an excellent cup of joe when you want one.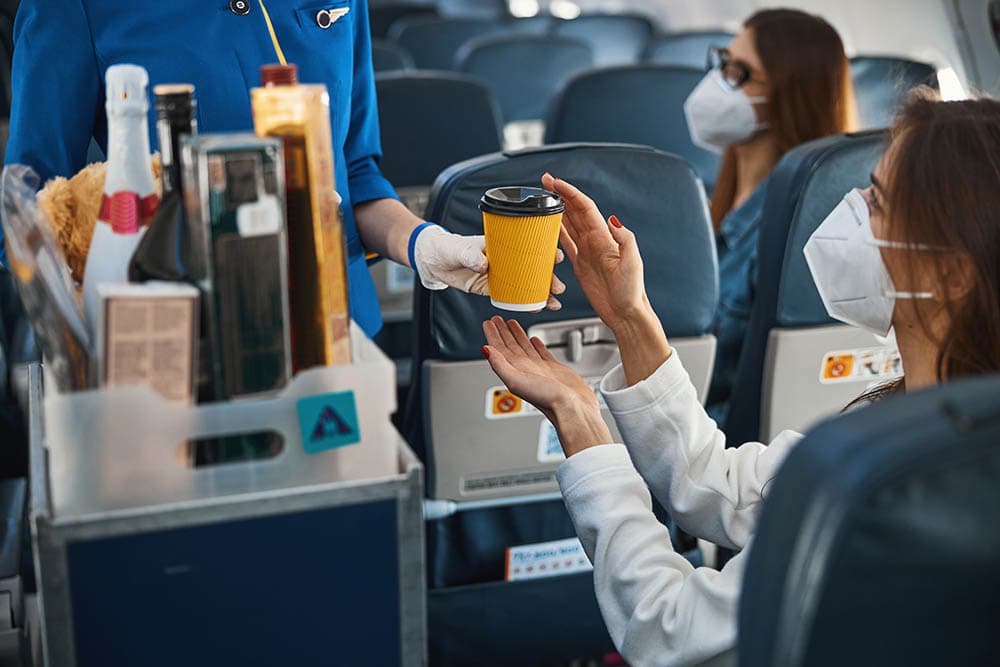 Coffee Brands by Airline
Now that we've talked about the reasons you may be expecting bad coffee on a flight, there is hope. Many airlines have partnered with great coffee brands. This is their way of trying to improve their coffee game and make the experience of coffee lovers better. Check out the coffee brands now carried by some of the top airlines to see the efforts they are making to bring great coffee into the air.
Air Canada – Second Cup
Air China – Golden Coffee
Air France – Segrafedo/Illy
Alaska – Starbucks
American – Java City
ANA – Illy
Asiana Airlines – Hand Drip
Austrian Airlines – Melangerie
Brussels Airlines – Rombouts
Cathay Pacific – Illy
Delta Airlines – Starbucks
EasyJet – Illy
El Al – Nespresso
Emirates – Costa Coffee
Eurowings – Dallmayr
FlyDubai – Starbucks
Frontier Airlines – Boyer's
Hawaiian Airlines – Hawaiian Paradise
IndiGo – Nescafe Gold
Japan Airlines – JAL Café
Jetblue – Dunkin
KLM – UTZ Certified
Lufthansa – Nespresso
Malaysian Airlines – Nespresso
Norwegian – Nescafe
Qantas – Bodum
Qatar Airlines – Hi-Fly Emilio Kaffee
Ryan Air – Lavazza
Singapore – Illy Monoarabica
Southwest – Community Coffee
Spirit Airlines – Brisk RCR
Swiss – Blasercafe
TAP Portugal – Delta Coffee
Turkish Airlines – Turkish Coffee
United Airlines – Illy
Virgin America – Philz Coffee
Virgin Atlantic – Fairtrade Coffee
Virgin Australia – Nespresso
Vueling – Illy/Nescafe
WestJet – McDonald's McCafe

A New Frontier
As you can see, many of the top airlines around the world are upping their coffee game. Yes, some who've had bad coffee experiences in the air will remain skeptical, but those who are still open to trying a cup of coffee while in-flight may taste the difference. Always keep in mind, however, some things may make your coffee taste a bit different while flying. If you're willing to overlook these issues, these great brands are now carried by some of the best airlines and may change your mind about coffee in the air.
---
Featured Image Credit: PONG HANDSOME, Shutterstock