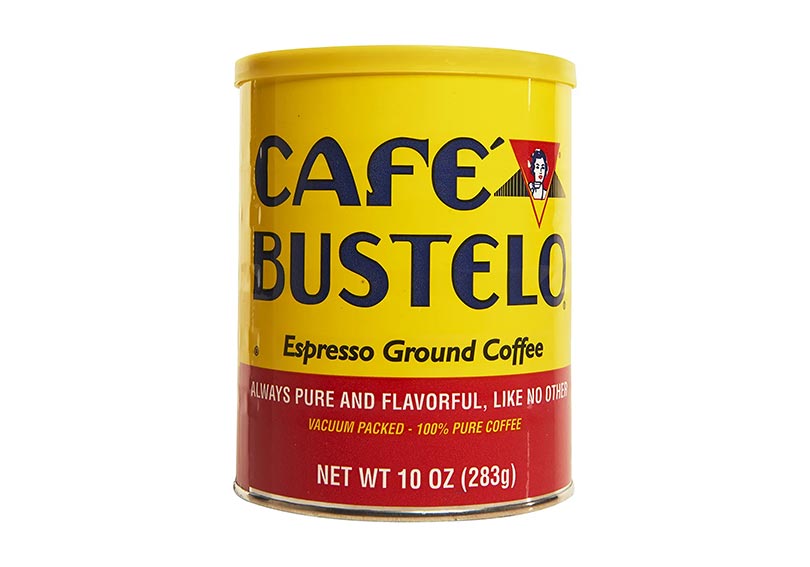 Everyone has a different preference when it comes to coffee. Certain drinkers prefer a light roast, others enjoy a nice medium and feel it's the best of both worlds. Then, of course, there are those out there who don't feel there's a point in drinking coffee unless it's strong and flavorful. For the strong coffee lovers out there, Café Bustelo is a coffee brand you should try, if you haven't already. It is advertised as an ideal coffee for making espresso, which should tip everyone off to how strong it is.
But how much caffeine is in Café Bustelo coffee? A 12-ounce cup of Café Bustelo can offer those looking for a morning or lunchtime pick-me-up around 150 mg of caffeine. This can be considered a bit high for some coffee lovers. Let's learn a bit more about Café Bustelo and the caffeine content in your cup.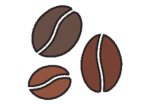 What Is Café Bustelo?
Café Bustelo is known for giving drinkers a true kick in the mornings, often called a drip maker espresso. It's even sold in K-cups to make life easier for those needing a quick cup of joe throughout the day. The origins of this coffee are a bit unique. Gregorio Menendez Bustelo wanted to offer his coffee grounds to the people of New York, where he was living, so he decided to hit the movie theaters in 1928. Bustelo himself lived in Spain before immigrating to the States. Once his coffee became popular with those visiting movie theaters in New York, he decided to open his own store. Bustelo Coffee Roasters was soon established on 5th Avenue.
As the popularity of his coffee increased, Bustelo know it was time to offer his product to more people. In the 1930s, Café Bustelo was born and the creator was the one who began selling it to local stores in hopes of getting it on the shelves. The plan worked. As you can see, the love for Café Bustelo made it a popular new choice in coffee. Now, it can be found on most grocery store shelves. The company has been dedicated to providing great-tasting coffee, at an affordable price, since Gregorio Menendez Bustelo's vision was realized.
A Touch of Caffeine
In a typical 12-ounce cup of coffee, you'll find around 95 mg of caffeine. The caffeine amounts can vary depending on how you brew it and what type of coffee beverage you're enjoying, but you can expect to consume roughly that amount. With Café Bustelo and its strong blend, that number increases. According to Caffeine Informer, a 12-ounce cup of Café Bustelo offers what they call a high caffeine content of 150 milligrams. For seasoned coffee and caffeine drinkers, this may not seem like much, but for someone new to the coffee experience it may be significant.
Let's see how Café Bustelo compares to other popular coffee brands on the market. You'll see that when compared to some of the most familiar names in the game, Café Bustelo has more caffeine, but there are other brands out there with far more.
| | |
| --- | --- |
| Folgers Coffee (12-ounce cup) | 112 mg of caffeine |
| Maxwell House Coffee (12-ounce cup) | 130 mg of caffeine (average) |
| Wide Awake Coffee (12-ounce cup) | 120 mg of caffeine |
| Café Bustelo (12-ounce cup) | 150 mg of caffeine |
| Death Wish Coffee (12-ounce cup) | 660 mg of caffeine |
How Does It Taste?
Seeing that Café Bustelo has more caffeine than the Folgers or Maxwell House that sits on the counters of so many American homes, you may be curious about the taste. Does the extra caffeine make it bitter? Is it hard to drink? The answer to those questions is no. Actually, Café Bustelo has a full-bodied flavor that many people feel is unparalleled by other coffees. Thanks to fresh beans that have no additives, the nutty and chocolatey flavor profile of Café Bustelo is recognizable in each cup.
With Café Bustelo's yellow and red container being on most store shelves, you can easily grab a bit to try at home. Most people, especially those new to the brand, start with a taste from a drip maker. The coffee is smooth and delicious when done correctly. For those who truly want to put the great taste and caffeine to the test, making their own espressos or lattes with Café Bustelo is a fun way to enjoy this coffee while trying a little something different in the kitchen.
How to Make the Perfect Café Bustelo
The easiest way to make tasty Café Bustelo? Pull out your trusty drip coffee machine! Café Bustelo is finely ground Cuban coffee -- and it brews perfectly in a classic coffee maker.
Try this delicious recipe!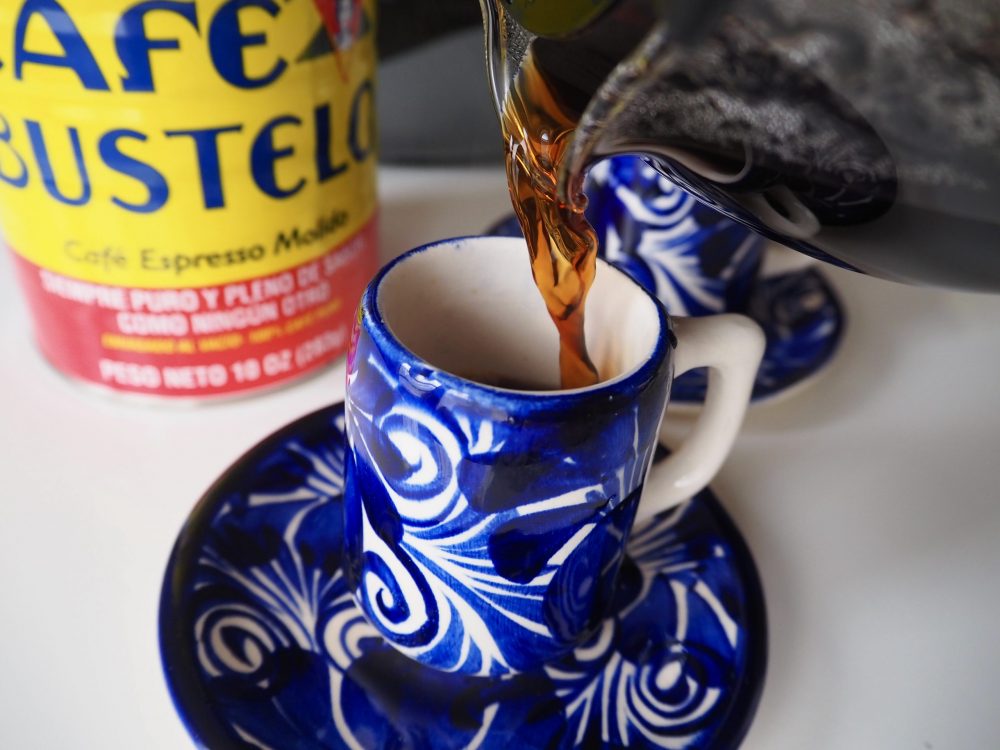 Is There Too Much Caffeine in Café Bustelo?
As noted in our chart, there are coffee brands with less caffeine than Café Bustelo available for your enjoyment. There are also brands with a lot more. The trick when it comes to caffeine is to know your limits. If you're new to coffee, or caffeine in general, it isn't wise to drink several cups at a time. Instead, you should have a cup or two and enjoy the great flavors instead of rushing through the experience for the caffeine kick.
When it comes to caffeine, however, there are a few things to keep in mind. The Food & Drug Administration recommends that an adult should only consume 400 milligrams of caffeine per day. This includes the caffeine from your coffee, sodas, teas, chocolate, and even energy drinks if you enjoy them. If you feel yourself getting jittery, nauseous, or perhaps a headache comes on after consuming a lot of caffeine, you may be taking in too much. If that's the case, lower your amounts of caffeine and see if things change.

Final Thoughts
Café Bustelo is a rich, full-bodied coffee that provides a great cup of joe when you need one. While the 150 mg of caffeine in a 12-ounce cup may be considered a bit high, coffee-lovers can't deny the great taste and the pick-me-up this coffee brand provides. If you're a fan of Café Bustelo, know your limits. If you're new to this coffee, give it a shot and see what you think. Like with any beverage with caffeine inside, know your body's limits, then you'll be able to enjoy great taste without worries.