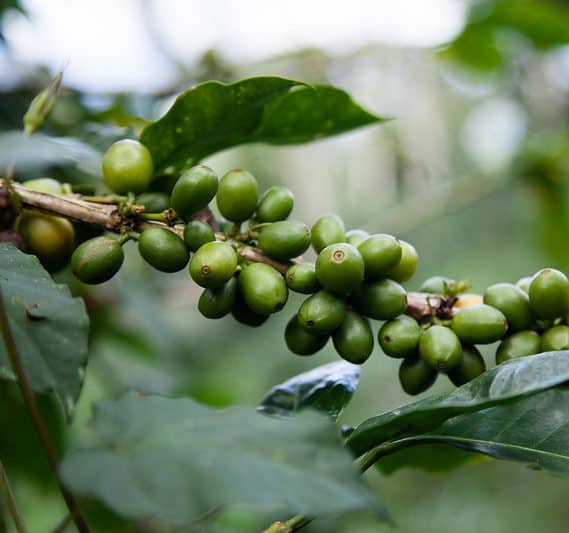 Finding the best Nicaraguan coffee brands is serious business. The right pick will treat you to a deliciously bold flavor that you just don't find with other coffee manufacturers. But there is one major problem: the wrong Nicaraguan coffee will be bitter and unpleasant.
To help you avoid that situation, we have made a special point of assembling a list of only the best options on the market. The five coffees featured here set themselves apart from the rest both by virtue of their quality and their overall value offering.
---
A Mini Summary of Our Favorites in 2023
Image
Product
Details

Best Overall

Lifeboost Medium Roast

Grown in the mountains of Nicaragua
60-day money-back guarantee
Fair Trade, Organic, shade-grown, and low-acid

Volcanica Organic

Freshness is top priority
Hints of chocolate and lemons
Money-back guarantee

Don Tomas

Revenue goes to benefit good causes
Chocolate and butterscotch flavors
Top ten percent of beans used for every bag

Coffee Bean Direct

Good price per ounce
Fair trade company
Ethical Processesing

Cubico Coffee

Fresh
Complex Flavor
Bright and well-balanced
The 5 Best Nicaraguan Coffee Brands
1. Lifeboost Medium Roast — Best Overall

All of Lifeboost's delicious coffee is grown in the mountains of Nicaragua, and the Medium Roast is a particularly good way to taste the region's unique coffee flavors.
This gourmet coffee is rich and velvety, as well as being Fair Trade, Organic, shade-grown, and more. It bursts with the sweet, citrusy, well-balanced flavor you expect from Nicaraguan coffee.
Given all of this, you won't be surprised to learn that this coffee's a little pricey. But if you don't love it, don't worry: Lifeboost offers a 60-day money-back guarantee!
The bottom line? We think Lifeboost offers the best Nicaraguan coffee money can buy.
Pros
Grown in the mountains of Nicaragua
Rich and well-balanced, with notes of citrus and chocolate
Fair Trade, Organic, shade-grown, and low-acid
60-day money-back guarantee
---
2. Volcanica Organic Nicaragua Coffee
In second place, we have a bag of beans that are rich in flavor and nuanced in their delightful subtle notes. While the first sip of Volcanica Organic Nicaragua Matagalpa yields the classically bold flavors of a rich dark roast, there are also delicate hints of chocolate, lemons, and nuts working in the background.
The company also makes a special point of ensuring that all the beans collected are as fresh as possible. To accomplish this, it streamlines the production process. The beans are harvested, roasted, and packaged in as quick an amount of time as possible to maximize the flavor.
However, if you wind up not loving the coffee, you can get your money back. The company provides a money-back guarantee that makes this a pretty low-risk option. As with most higher-end coffees, these beans do tend to be fairly pricey. However, if taste is your top priority, this will be a compelling option.
Pros
Freshness is top priority
Hints of chocolate and lemons
Money-back guarantee
---
3. Don Tomas Nicaraguan Coffee
The Don Tomas is a sophisticated coffee that is advertised to be the very best selection of the company's own harvest. The company claims to put only the top ten percent of the beans harvested in the bag to ensure the flavor is as rich as possible.
The flavor is fairly nuanced, and it includes hints of chocolate and even a little bit of butterscotch.
Perhaps best of all, the company that produces the beans is a non-profit. All the revenue goes directly to benefiting schools and housing developments.
Unfortunately, though, the strength of the roast is a little lacking relative to what most people tend to look for in Nicaraguan coffee. If you prefer a bolder brew, you might want to look elsewhere.
Pros
Revenue goes to benefit good causes
Chocolate and butterscotch flavors
Top ten percent of beans used for every bag
Cons
Not as deep a flavor as most Nicaraguan coffee
---
4. Coffee Bean Direct Nicaraguan Whole Bean Coffee
This next bag of beans is a great option for people who like to buy in bulk. It's a five-pound bag that will last even the biggest java addicts for a long time.
Coffee Bean Direct is a fair-trade company that makes a special point of conducting itself ethically. Its honest practices and skilled hands combine for a cup of coffee that tastes great and will make you feel good in the process.
However, there are a few problems to be wary of. For one thing, this bag has the highest sticker price of any option on our list. The price actually isn't terrible when you break it down by the ounce, but regardless, it may be more money than some people are willing to spend all at once on coffee beans.
There is also a freshness problem. Many users report that the beans they received were on the stale side.
Pros
Good price per ounce
Fair trade company
Cons
Beans may be a little stale
High sticker price
---
5. Cubico Coffee Nicaragua Whole-Bean
We end the list with a small batch roast coffee. Cubico Coffee is available in whole beans for buyers who like to maximize the freshness factor while controlling the coarseness of their grind.
It's not a bad coffee by any stretch of the imagination, but there are a few reasons why it's at the bottom of our list. For one thing, the price per ounce leaves something to be desired. It is one of the pricier coffees featured here.
It also has a very bitter aftertaste that undermines the entire user experience. For the money, you can definitely find better coffee.
Cons
Lacking in flavor
Expensive
---
Buyer's Guide: Selecting the Best Nicaraguan Coffee Beans
Now that you've read the reviews, how about you further improve your knowledge of Nicaraguan coffee by reading our buyer's guide?
Roast Style
Nicaraguan coffee tends to favor a more robust flavor profile. It tends to be strong, fragrant, and usually rather bold. However, this is not necessarily always the case. The way that the beans are roasted can have a big effect on how your cup of coffee ultimately ends up tasting.
As with any style of coffee, there are three main different types of roasts to choose from.
Light roast tends to be a little bit smoother and milder in taste. However, it also tends to be more acidic, and in certain cases, more caffeinated. Medium roast provides a much more mild experience, while dark roast tends to be very strong and bold, sometimes to the point of being bitter.
Choosing the right roast style can have an enormous effect on your drinking experience, so really consider your sense of taste before making a buying decision.
The good news is that most companies make coffees in all three different roast styles.
Business Practices
The ethics of a coffee company may wind up weighing heavily on how you view the final product. Many companies underpay their workers, while others engage in practices that are harmful to the environment. As a result, the coffee industry has accumulated an unfortunate reputation. However, not every business does things this way.
There are some companies that pay fair wages and make a point of protecting the environment while harvesting beans.
Most businesses that do this advertise it on their packaging, so you shouldn't have any trouble telling the difference. Do bear in mind that fair trade coffee costs a lot of money to produce, which means that it also tends to be pricier.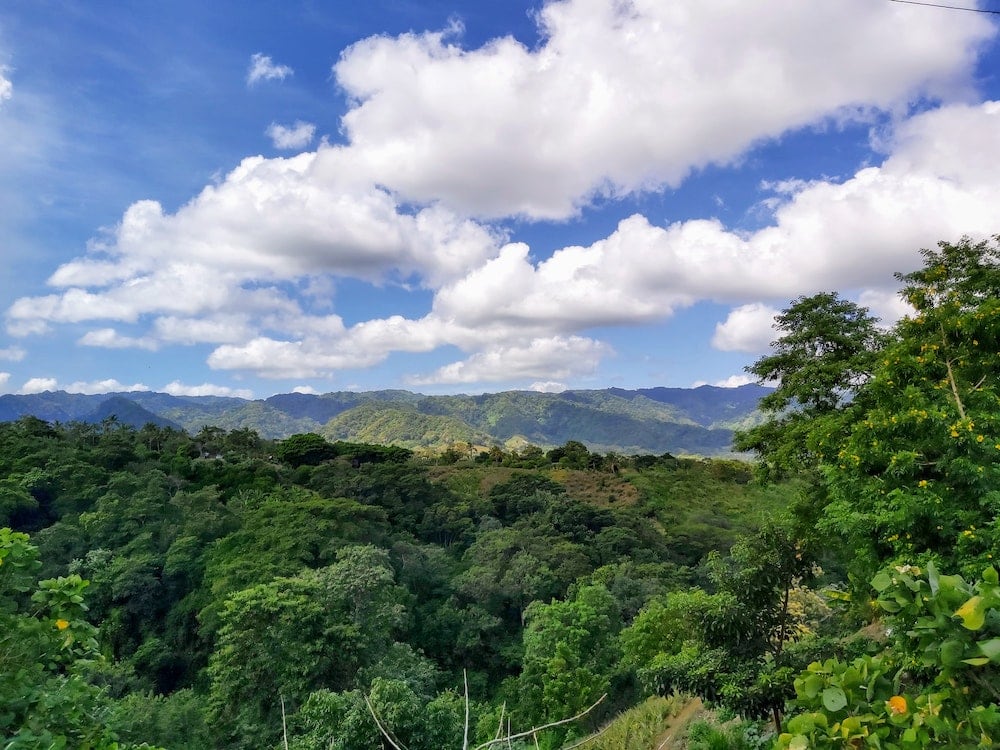 Caffeine Content
Most people think that there are only two different ways to experience caffeine in coffee: you either get lots of it or none at all. However, this is not exactly the case. Some companies (like Death Wish) pride themselves on putting roughly twice as much caffeine in their coffee as their competitors do.
However, you will occasionally also find coffees that are a little bit milder or moderate in their caffeine count. The variety makes it a little easier to find something that will suit your lifestyle.
Bulk
The bigger the bag of beans, the better the price you get per ounce, or at least that is the usual way things go. If you have a house full of people who can't live without their morning cup of joe, it will probably make a lot of economic sense for you to buy your beans in bulk.
However, there is one small problem with taking this approach. Most people who are really nuts about their coffee try to only enjoy the freshest beans they can get their hands on. From being bagged to brewed, most beans only have about a week or so of time when they are at their peak freshness. If you're serious about the taste of your coffee, you may be better served buying smaller batches.
Whole Beans or Grounds?
You also have the opportunity to choose between whole beans or coffee grounds. The benefit of beans is that they tend to be a bit fresher than grounds. As an added bonus, you also get the chance to optimize the coarseness to fit your brewing style.
However, not everyone has the time (or, for that matter, the equipment) to grind their beans every day. Coffee grounds are much more user-friendly. It's yet another decision that will ultimately come down to the factors of your lifestyle.

Conclusion
Now that you've read our Nicaraguan coffee brand reviews, it is time to decide which beans are going home with you. For buyers who are willing to spend a decent amount of money to get the best option available, the decision may be pretty straightforward. Our top choice is the citrusy, well-balanced Lifeboost Medium Roast, followed closely by Volcanica's Organic Nicaragua Matagalpa Coffee.
We hope that this guide helps you find your new favorite coffee. You'll be enjoying rich, unique beans before you know it!
Still looking? Try one of these tasty Dominican coffee brands!
---
Featured image credit: Coffee cherries in Tuma La Dalia, Nicaragua, Maren Barbee, Flickr CC 2.0