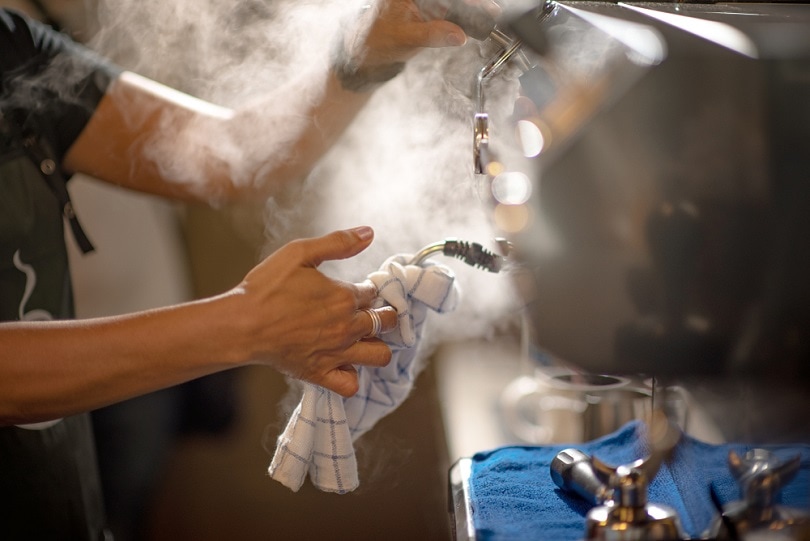 Honolulu is known for its beauty and the welcoming attitude of its locals. Another thing it is known for is some of the best coffee shops in Hawaii. As the home of Kona coffee, it shouldn't be surprising that coffee shops are quite popular in Hawaii. This is especially true in Honolulu thanks to the wide variety of options you have at your fingertips. Here's a look at 10 of the best coffee shops in Honolulu to help you find the perfect place to enjoy a great cup of joe.

The 10 Best Coffee Shops in Honolulu
1.

Morning Glass
2955 East Manoa Rd., Honolulu, Hawaii 96822
Morning Glass is a great coffee shop to visit if you have a little bit of time to spend in one spot while in Honolulu. Here you'll find more than just amazing coffee. They have a huge selection of magazines to enjoy, hand-crafted sodas, and even amazing food for those feeling a bit peckish. You should certainly drop in when you have time to get lost inside.
---
2.

Kai Coffee
2424 Kalakaua Ave. #129, Honolulu, Hawaii 96815
If you're hoping to experience Hawaii's famous Kona coffee, Kai Coffee is the perfect shop to visit. This coffee shop prides itself on the level of coffee they serve. You can order a pour-over or Aeropress. They even offer a lighter roasted version of Kona. Stop by when you're in the mood for a welcoming atmosphere and a good cup of joe.
---
3.

Brue Bar
119 Merchant St., Honolulu, Hawaii 96813
When you step through the door at Brue Bar you're entering a typical coffee shop. At least in appearance. You'll see stylish brewing methods and décor that alert you to where you are. When you drink the coffee, however, you'll be amazed. Featuring locally roasted coffee, any coffee beverage at this establishment is worth trying.
---
4.

Kona Coffee Purveyors
2330 Kalakaua Ave., #160 Honolulu, Hawaii 96815
As the name states, Kona Coffee Purveyors offers Hawaii's own Kona coffee for enthusiasts. You can try light and dark roasts, or if you prefer, you can indulge in the tasty goodness the accompanying bakery provides. There's nothing like a good cup of coffee and a tasty treat to start the day.
---
5.

Arvo Café
675 Auahi St., Honolulu, Hawaii 96825
Arvo Café brings a bit of Australia to Hawaii. This café is decorated with greenery and designed to make you feel welcome. Not only will you get the opportunity to try out amazing coffee beverages, but you'll also get to sample tasty foods and even vegemite! Stop by when you want to take a drip down under.
---
6.

The Curb Kaimuki
3538 Waialae Ave., Honolulu, Hawaii 96816
The Curb Kaimuki started as a coffee truck but now has its own permanent location. You'll be greeted with friendly faces when you step into this airy coffee shop. You'll also be gifted with generous coffee portions and tasty concoctions. Whenever you need a big cup of joe, this is the place to go.
---
7.

Island Vintage Coffee
2301 Kalakaua Ave., #C125 Honolulu, Hawaii 96815
Island Vintage Coffee is one of Hawaii's premier stops for coffee. This shop offers a wide range of tasty coffee beverages and a full food menu for when you need a bite on the go. With several locations around the island, you should be able to find one wherever you plan on visiting.
---
8.

Ali'I Coffee Co
35 South Beretania St., Honolulu, Hawaii
If you're an adventurous coffee drinker, then Ali'I coffee is the spot for you. The small coffee shop offers a wide variety of unique coffee beverages to choose from. Each time you stop by you'll get to try something new and exciting. You'll also love the hip atmosphere when you step through the door.
---
9.

Brew + Foam Coffee House
1909 Ala Wai Blvd. & McCully Blvd., Honolulu, Hawaii
You may not expect great coffee to be served inside a tattoo shop, but if you're adventurous, you may find a new coffee spot to love. Yes, Brew + Foam Coffee House is located in a tattoo shop away from the main attractions of Honolulu, but their coffee and coffee beverages are amazing. If you're in the area, you should consider giving them a try.
---
10.

Honolulu Coffee
1800 Kalakaua Ave., Honolulu, Hawaii 96815
If you're looking for the Starbucks of Hawaii, Honolulu Coffee is it. This franchised local shop prides itself on serving some of the best coffees around. Using their own roasted beans, you'll get to choose from unique menu items or fan favorites depending on your mood.

Final Thoughts
As you can see, Honolulu has a lot of unique and tasty coffee shops to choose from. Whether you're a visitor to the island, or a local looking for a change, this list of our 10 favorite shops will give you the perfect starting point for your new coffee adventure.
---
Featured Image Credit: Iam_Anupong, Shutterstock