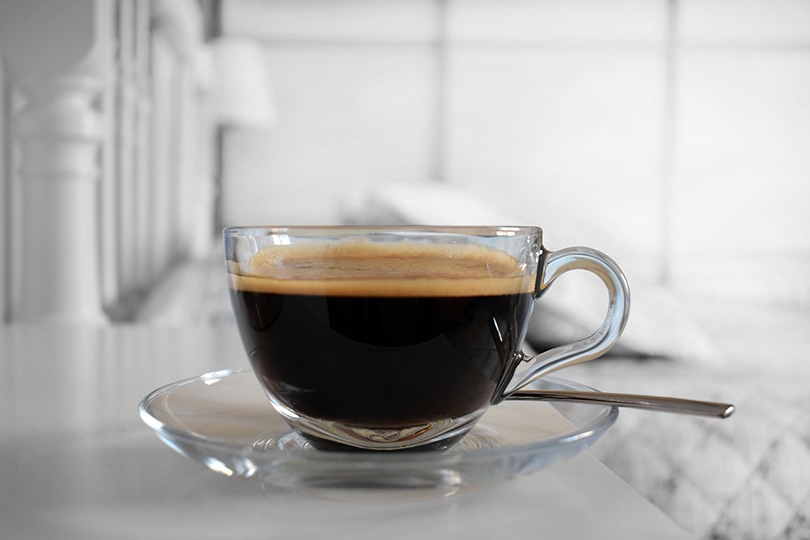 Coffee lovers struggle when they start their day without having a cup of their favorite drink to jump-start them to attention. Unfortunately, from time to time, coffee and the high level of caffeine it contains can become too much for daily consumption. Unfortunately, for someone who is used to coffee daily, losing that energy boost can be difficult. Luckily, however, there are a few coffee alternatives out there you can try. These alternatives can give you a great energy boost to start your day, or keep you going when you need it. Take a look and see which one is best suited for your daily energy needs.

The 7 Best Coffee Alternatives That Give You Energy
1. Teeccino
| | |
| --- | --- |
| Form: | Ground or roasted |
| Beverage Type: | Tea or coffee |
Teeccino may be the answer for those looking for the taste of coffee without the possible issues associated with a morning cup of joe. This California-based company offers roasted, ground, and even tea options. This coffee alternative is made from fruits, nuts, organic herbs, and a proprietary blend of seeds. With no caffeine and no worries of a sugar rush, Teecino is ideal in your cup if you need to step away from coffee.
Pros
No caffeine
High in potassium
Can be brewed or steeped
Cons
May have a woodsy type taste some may not enjoy
---
2. Early Bird Morning Cocktail
| | |
| --- | --- |
| Form: | Powder |
| Beverage Type: | Energy Supplement |
Early Bird Morning Cocktail is an excellent way to start your morning off on the right foot. This energy supplement utilizes a special form of caffeine that avoids causing jitteriness or any other unwanted side effects. It can also be used as a dietary supplement for those looking to shed a few extra pounds.
Pros
Easy to mix powder supplement
Sugar-free
Carbohydrate-friendly
---
3. Mud/WTR
| | |
| --- | --- |
| Form: | Powder |
| Beverage Type: | Adaptogenic mushroom |
MUD/WTR features a fraction of the caffeine found in your morning coffee (1/7 to be exact). Featuring organic ingredients like ginger, cacao, turmeric, cloves, cinnamon, and different types of funguses, MUD/WTR can be mixed with several liquids. Milk, milk alternatives, or even hot water can get you energized without having to use coffee as your daily caffeine source.
Pros
A small amount of caffeine per serving
Made without organic ingredients
Cons
More expensive than coffee
---
4. Maca Powder
| | |
| --- | --- |
| Form: | Powder |
| Beverage Type: | Energy supplement |
Maca Powder is made from maca root. When using maca powder as your morning pick-me-up you'll get the energy you need along with vitamins, minerals, and needed antioxidants. This powder is organic and perfect to use in a wide variety of recipes throughout your day. It also has been connected to improved reproductive health.
Pros
Good for digestion
Considered an adaptogen
May improve reproductive health
Cons
May not be as tasty as other alternatives
---
5. Lion's Mane
| | |
| --- | --- |
| Form: | Powder |
| Beverage Type: | Dietary supplement |
Lion's mane is made from organic mushrooms called hericium erinaceus. While lion's mane is a great alternative to coffee, the mushroom used in creating this powder is also known as the brain mushroom. By drinking this supplement, you can feel energized without the brain fog that is sometimes associated with caffeine and its sudden crashes.
Pros
Improves mental clarity
Provides energy when needed
Vegan
Cons
This powder may need to be used over a long period to see brain clarifying effects
---
6. Kombucha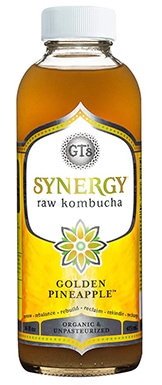 | | |
| --- | --- |
| Form: | Liquid |
| Beverage Type: | Fermented tea |
Kombucha, fermented tea available in several flavors, has been around for years but the energized feeling given is still loved. Once known as a hard drink thanks to its alcoholic properties, Kombucha can now be purchased free of any buzzy effects. If you're looking for an alternate way to caffeinate yourself throughout the day, this alternative also provides important nutrients that help aid in digestion and promote immunity.
Pros
Good for the immune system
Features all 8 B vitamins
Full of probiotics
Cons
Not everyone loves the taste, which is strong
---
7. Ginseng
| | |
| --- | --- |
| Form: | Powder |
| Beverage Type: | Dietary supplement |
Ginseng has long been known as a great root for promoting energy and clarity. When using natural, organic ginseng root you can have the energy you want without the unwanted artificial additives and stimulants other energy drinks may provide.
Pros
Supports the immune system
Vegan-friendly energy source
Cons
Store-bought ginseng is often less energizing

The Good and The Bad About Coffee
It's understandable for people to debate whether they should drink coffee daily. Like with most things in life, there are both good and bad things about one of the world's most popular drinks. Let's take a look at these so you can understand more about why an energizing coffee alternative may be best suited for you.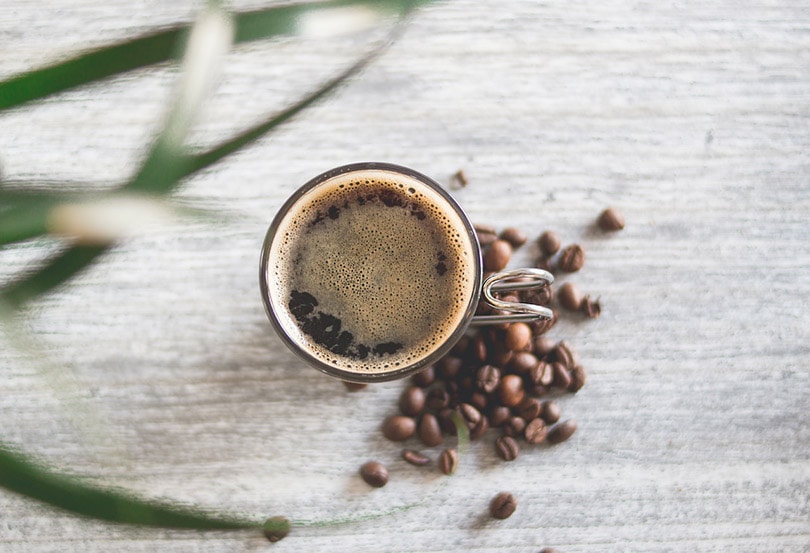 Coffee Pros
Coffee beans are rich in several nutrients our bodies need. While all the nutrients contained in a cup of coffee are great for the body, where coffee truly shines is in antioxidants. As we know, antioxidants help protect your body from free radicals which can help protect you against unwanted diseases.
Caffeine, a natural stimulant, is both a pro and con when it comes to coffee. While caffeine is known to boost mental clarity, boost metabolism, and reduce tiredness, not everyone can handle big doses of caffeine in their lives. For those who have no caffeine sensitivities, caffeine in proper doses can keep them alert while they go throughout their day.
Coffee Cons
As we just mentioned, caffeine is both a pro and con when it comes to coffee. While it provides your body with many benefits, it can also be harmful, especially if ingested in high amounts. Too much caffeine can cause sleeplessness, anxiety, and headaches. It can also be considered an addicting substance. This is why so many people who have sensitivities prefer to seek out coffee alternatives with the same energy boost as caffeine.

Conclusion
If you're looking to find a coffee alternative that not only tastes great but provides you with the energy you need to have a full, productive day these seven options will be a great place to start. By taking a chance to try something new, you may find a coffee alternative you love.
You might be interested: What is Nootropic Coffee? Health Facts & Popular Options
---
Featured Image Credit: PactoVisual, Pixabay