Disneyland is the place where dreams come true. And it can also be the place where dreams of espressos and lattes come true. If you're a coffee lover and planning a trip to the wonderful world of Disneyland, you may be wondering which cafe spots and restaurants offer the best cup of joe. And to help you out a bit, we've rounded up a list of the best picks.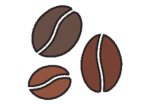 Top 7 Places to Find Coffee in Disneyland
1. Starbucks
Menu Items: Coffee, beverages, pastries
In today's culture, finding someone who doesn't know what Starbucks is would be quite the challenge. It's by far the most well-known and easiest place to get fast coffee in more ways than one. And you'll be happy to know that there is a large Starbucks in Downtown Disney.
At this location, you can order from a mobile phone, and it offers a full menu of coffee and tasty pastries to fill you up while you're at the theme park. They have everything from lattes and espressos to donuts, bagels, and sandwiches. Unfortunately, the lines can be long so you will need to have a bit of patience.
---
2. Ghirardelli Soda Fountain
Menu Items: Ice cream, coffee, candy
Ghirardelli's at Disneyland offers a wide range of ice creams. But it also offers a variety of espresso drinks, including individual espresso shots and frozen caffe latte. You can make an affogato by adding a few shots to your ice cream scoops. One of the greatest things about this coffee shop is that the lines are just a bit shorter than Starbucks–though they're still not for the faint of heart, so be prepared to wait.
---
3. Espresso Stands
Menu Items: Coffee, snacks
You can find a few carts around the parks, including one near the statue of Mickey and Walt, Walt, the solo Mickey statue, and by the entrance to Pacific Wharf. These carts offer coffee, tea, and various iced espresso drinks. You can usually find the famous dole whip donuts at the Main Street cart.
The line can sometimes get long, but they're typically shorter than Starbucks and Ghirardelli's. So, if you're looking for a quick line with no wait, check out one of these carts. The only downside is that you won't receive any AP discounts at checkout, as they're not set up for that at the moment.
---
4. Carthay Circle Lodge
Menu Items: Food & beverages
This al-fresco restaurant is the place to go if you want a bit of fine dining while at Disney. And while they aren't a cafe, they do have coffee and espresso if you want a bit of "pick me up" after your lunch or dinner. Carthay also offers a wide range of black and green teas to add a bit of spice to your afternoon. And if you want to get a bit boozy while you're at the "world of wonder", you can choose from a selection of alcohol-infused coffee cocktails.
---
5. Schmoozies
Menu Items: Food & beverages
Schmoozies is another great spot to check out if you're at Disney. It's more of a family-style restaurant and has typical American fare. This hot spot offers a section on its menu called "Epic Coffees". This includes additional flavor shots that you can add to your coffee. They also have soda, tea, and some pretty tasty ice cream.
---
6. Hungry Bears
Menu Items: Food & beverages
Hungry Bears is a great spot to go if you are looking for quick service and American fare. They also have popular homemade desserts and it's one of the best places for kids to eat. Hungry Bears also has a limited coffee menu, but you can definitely get a traditional cup of black coffee or coffee with milk at this restaurant.
---
7. Jolly Holiday Bakery Cafe
Menu Items: Light dining, coffee, beverages, lunch, snacks, pastries
You will find a full selection of espresso drinks, as well as a wide range of sweet treats and other seasonal snacks at Jolly Holiday. It's one of few park spots that offer fast breakfast, coffee, and a lunch menu. Like many of the other restaurants, the line for this spot can be a bit long, but it's typically the shortest of the aforementioned spots.

The 5 Best Tips to Find Disneyland Coffee Spots
Disneyland is a huge part that can be a bit intimidating when you're trying to find a place to get coffee or food. However, if you're looking for a specific type of coffee, it helps to have a bit of strategy. Here are some ways that you can nail down your coffee drink during your next Disneyland visit.
1. Decide What Coffee Drink You Desire
Every person has their own tastes and preferences. It's important to know exactly what type of coffee beverage you're looking for. If you're looking for places that have "fancy" or flavored coffee, Starbucks and Ghirardelli's will often be your best picks. But if you can go for a traditional black or milk coffee, the park's local restaurants should work.
---
2. Check Out Food & Coffee Bloggers
Local food bloggers and "influencers" seem to have a knack for finding hidden gems and, believe it or not, they do offer some of the best tips–even at Disneyland. And on top of that, they can also offer specials, discounts, and other tips for finding your coffee beverage.
---
3. Check Online Reviews
And of course, you can always check online reviews to find the best spots at Disneyland. One thing about customer reviews is that people love to give their honest opinion. So, in many cases, you can trust these reviews over paid ones.
It's important to note, however, that personal taste preferences may vary, so there is no universal consensus. To find reviews, check out reputable review sites such as TripAdvisor, Trustpilot, Yelp, and Squarespace.
---
4. Ask Other Patrons
You can also try simply asking other Disneyland guests. Do this while standing in line or walking around. Don't be shy, many consumers don't mind giving their honest opinion to other potential consumers about restaurants, cafes, and other services. Ask them where the best places are to get a nice hot cup of coffee. Chances are that you aren't the only coffee-loving fan visiting the park that day.
---
5. Find Nearby Spots
If you aren't prepared to wait in the long lines at the park and don't want to get any coffee from the restaurants, you can always get your coffee beforehand. Consider making your coffee at home or finding a local spot en route to the park.
Next, all you have to do is make sure that you have a container that's thermal to keep your coffee beverage hot or cold during the trip. You can also choose a cooler for your cold coffee drinks.

Wrapping Things Up
Finding good coffee at Disneyland shouldn't be a problem. The biggest issue is really the wait to get that tasty cup of coffee. Chances are that you will have the shortest wait if you stop by one of the push carts, but the coffee may not be the customized coffee drink that you're looking for.
However, if you have the patience, there are other spots such as Starbucks, Ghirardelli's, and a number of different restaurants where you can get a nice cup of joe.
Related Read: Where to Find the Best Disney World Coffee: 5 Tips
---
Featured Image Credit: ManicSylph, Pixabay