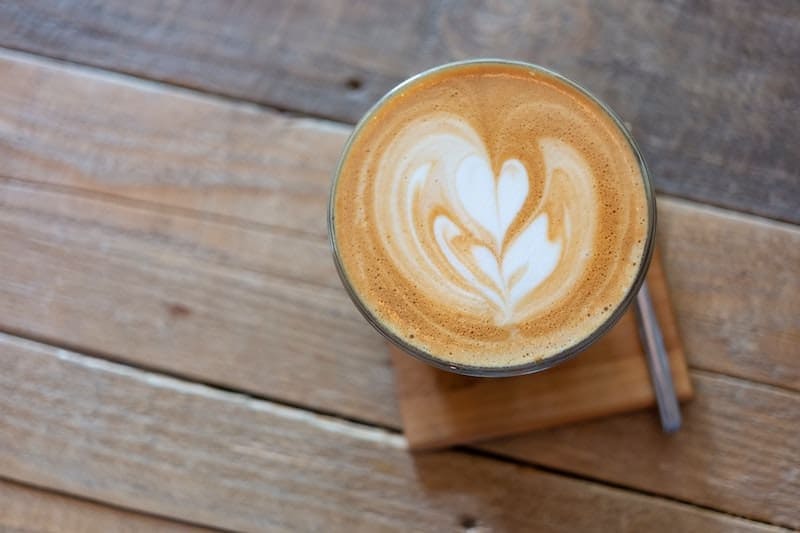 If you're in the mood for a creamy, rich latte, you don't have to use regular milk. Soy milk is a great dairy replacement because it has a neutral flavor and froths well. If you're a fan of soy lattes, you can skip the coffee shop and make your next one at home!
Here's our simple soy latte recipe, plus a few brewing tips and variation ideas to help you get creative. We mix in a little brown sugar and vanilla to add some extra flavor. Get ready for an amazing vegan latte!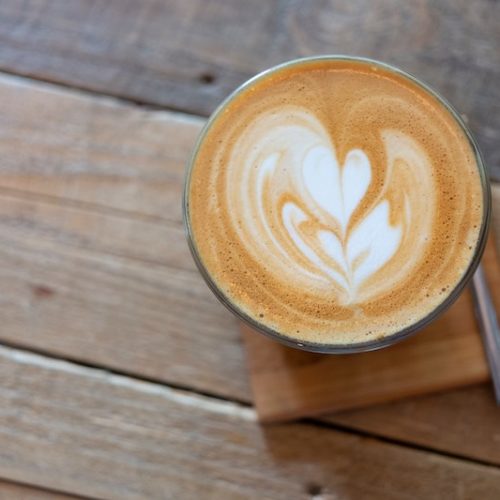 Vanilla Soy Latte
Soy milk is a creamy, neutral non-dairy milk perfect for a tasty latte. Steam soy milk with sugar and vanilla for a sweet, creamy balance to your favorite espresso.
Equipment
Espresso machine or coffee maker

Milk steamer (or stovetop pan and whisk)

Tall latte glass

Spoon
Ingredients
2

shots espresso

or ½ cup strong coffee

8

ounces

soy milk

1/2

teaspoon

vanilla extract

1

teaspoon

brown sugar

optional
Instructions
Make your coffee. Grind your coffee beans and pull two shots of espresso. If you're using a coffee maker, make the coffee a little stronger than usual.

Steam your soy milk. Pour the milk into a small pitcher or bowl and stir in the sugar and vanilla. Then use a steam wand to heat and froth the milk. Don't have a steam wand? You can heat the milk, sugar, and vanilla on the stove and then whisk until it's frothy.

Pour the espresso or strong coffee into your latte glass. Add the steamed milk on top, spooning the milk froth on at the end. You can finish your creamy latte with a sprinkle of brown sugar or cinnamon!
Nutrition

Vanilla Soy Latte Brewing Tips & Variations
Now that you've seen the basic recipe, it's time to start experimenting! Here are our soy latte tips:
The Milk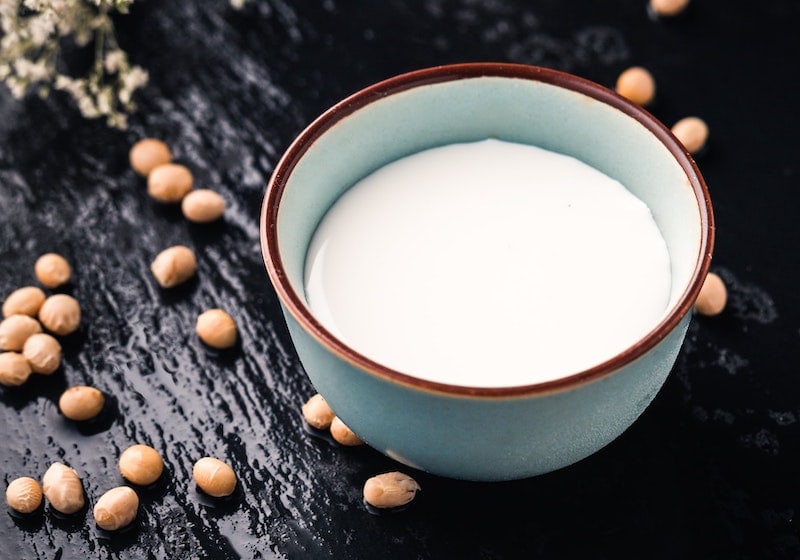 Since we're making soy lattes here, we're going to stick with soy milk. You can use your favorite brand (or even try making your own at home!). You can also use a store-bought soy creamer if you'd prefer.
Extra Flavor
Our base recipe adds a little brown sugar and vanilla extract, but you can easily skip or alter those ingredients. Substitute honey, maple syrup, or agave for the sugar, or skip it altogether for an unsweetened coffee drink. Try adding mint extract instead of the vanilla, or mix in cinnamon or nutmeg for a spiced treat. Soy milk lattes are neutral espresso drinks, so you can add your favorite flavors!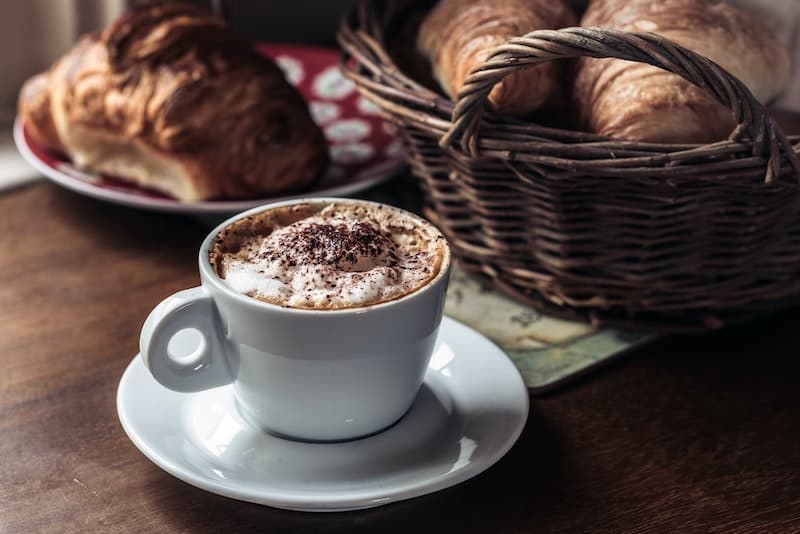 Coffee or Espresso?
We always recommend using fresh espresso shots in lattes and cappuccinos, even when you're making them at home. There's no replacement for the strong, complex flavor of a great shot of espresso! But if you don't have an espresso maker (and aren't ready to buy one), you can use strong coffee instead. Brew half a cup using your drip machine, Keurig, or pour-over and enjoy your latte.

The Bottom Line
Ready to start whipping up the tastiest soy latte of your life? We hope you enjoy this simple vanilla brown sugar soy latte recipe as much as we do. It's creamy and complex, with just enough extra flavor to delight your taste buds. Soy milk is a great base for a latte!
RELATED READS:
---
Featured Image Credit: Joy Hayman, Unsplash