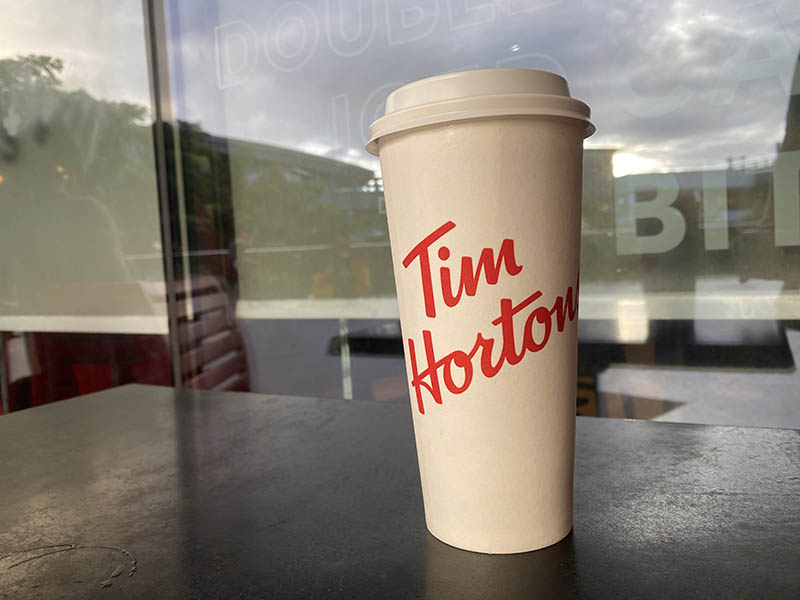 When the weather outside begins to cool, there are a few things most of us start looking forward to. Pulling out our favorite sweaters and hoodies is always a plus. Some of us love to light the fireplace and toss on our favorite fuzzy socks. Then some of us simply cannot wait for the launch of everything pumpkin spice. If you're a fan of coffee and donuts, you may ask if Tim Hortons has pumpkin spice.
Luckily, for those fans of Tim Hortons, they do have pumpkin spice. Even better? With its fall launch in 2022, Tim Hortons added more pumpkin spice to its menu to make your mouth water. Let's look at what's now available at Tim Hortons so you can make the best of the cold weather and prepare for your pumpkin spice cravings.

What Is Tim Hortons?
Tim Hortons is more than a great place to indulge in your addiction to pumpkin spice. It's also more than a coffee shop or place to grab donuts and Timbits. The first restaurant was opened in 1964 by National Hockey League legend Tim Horton in Hamilton, Ontario, Canada. In 1967, Tim Horton partnered with his first franchisee, Ron Joyce. After Tim died in 1974, Joyce helped the company continue into the giant it is today.
Over the years, the Timbit, donuts, cookies, and flavored lattes were all added to the Tim Hortons menu. The Canadian establishment even opened its first North American store in 1984. Now, you can find Tim Hortons locations in several areas, even the Philippines with its over 5,000 stores worldwide.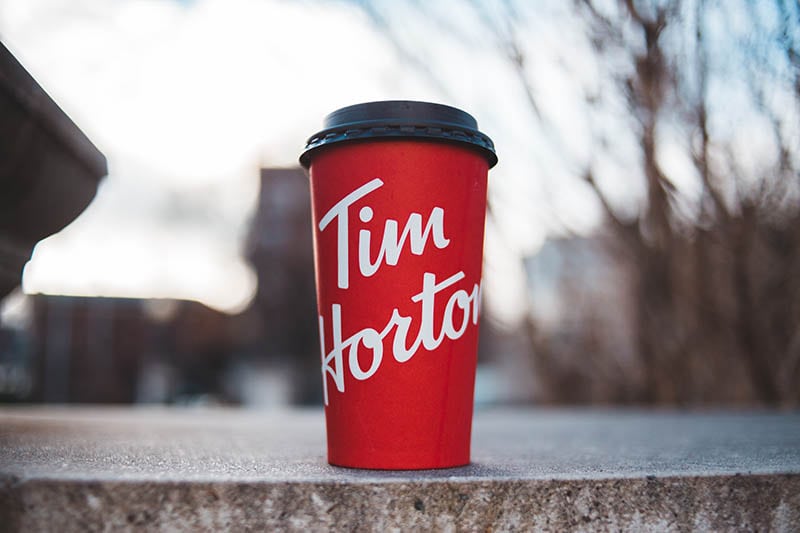 Top 6 Tim Hortons Pumpkin Spice Offerings:
When you think about the pumpkin spice craze sweeping the nation for years, coffee is the instant culprit. Yes, most coffee shops love to promote Pumpkin Spice Lattes, and honestly, pumpkin spice in everything, but Tim Hortons has a unique handle on things. Not only do they have pumpkin spice lattes and pumpkin spice tossed in with their famous Ice Capp, but they also have pumpkin spice sweets waiting for you to try.
With the 2022 fall launch, Tim Hortons decided it was time to offer an entire pumpkin spice menu. Let's check the menu below so you'll know what to order when you stop by.
1. Pumpkin Spice Latte
The Tim Hortons Pumpkin Spice Latte is a favorite of the shop's regulars. Many people eagerly await the addition of this drink to the menu. The comforting flavor and aroma are ideal for helping ring in possibly the best season of the year.
---
2. Pumpkin Spice Iced Capp
Yes, Tim Hortons got into cold coffee beverages years ago. With their fall menu, you can enjoy their famous Iced Capp with a twist. The Pumpkin Spice Iced Capp combines the bold flavors of an iced cappuccino and pumpkin spice. This combo makes an ideal fall treat for those in the mood for a cool drink.
---
3. Pumpkin Spice Cream Cold Brew with Cold Foam
Tim's famous cold brew is steeped for 16 hours. Add in a bit of pumpkin spice syrup and a swirl of cream for their Pumpkin Spice Cream Cold Brew. This amazing drink is topped with cold foam and pumpkin spice drizzle to make it an amazingly festive fall drink.
---
4. Pumpkin Spice Glazed Donut
As Tim's introduction to pumpkin spice sweet treats, the Pumpkin Spice Glazed Donut is a simple pleasure. It is a pumpkin spice-flavored ring that is then dipped in a sugary glaze for added sweetness.
---
5. Pumpkin Spice Dream Donut
It wouldn't be Tim Hortons without a twist when it comes to the sweet treats. That's where the Pumpkin Spice Dream Donut comes into play. This pumpkin spice donut is dipped in orange fondant. Then candied praline pumpkin seeds are added on top before it is finally drizzled in white fondant. This tasty dream lives up to its name for those who can't do without their pumpkin spice for the day.
---
6. Pumpkin Spice Muffin
The Pumpkin Spice Muffin is not your ordinary muffin. It is filled with sweet cream and then topped with pumpkin seeds. It goes great with a hot Tim Hortons beverage whenever you're in the mood for a taste of fall.

Final Thoughts on Tim Hortons and Pumpkin Spice
As you can see, Tim Hortons is the place to be if you're a fan of pumpkin spice. With their new seasonal additions and their famous fall favorites, you can easily find something new to try with each visit. If you're a true fan of the taste of fall, you can't enjoy the season without a visit to your local Tim Hortons. Stop by, but don't forget, there's more on the menu than a pumpkin spice latte. Add a sweet treat to make your day complete.